Has Anyone Done More To Undermine Free Markets Than Lee Kuan Yew? Forbes (Bob H)
Secret Nazi hideout believed found in remote Argentine jungle Washington Post (furzy mouse)
SA Agriculture Minister says soil program proves utilising 'God's gifts' can boost yields better than GM technology ABC (Australian Broadcasting Corporation)
Mars One Won't Respond To Us Directly, So Here's A Point-By-Point Takedown Of Their Latest Claims Medium (furzy mouse)
Global warming is now slowing down the circulation of the oceans — with potentially dire consequences Washington Post
Medical expansion has led people worldwide to feel less healthy Science Daily. Correlation is not causation…over that time period, we've seen a big rise in obesity and diabetes, more income inequality (bad for health, lots of public health studies confirming that) and more and more work/time stress (bad for health). In other words, people may really BE less healthy, even if living longer.
The $6.8 Billion Great Wall Of Japan: Fukushima Cleanup Takes On Epic Proportion OilPrice
China's Weapons of Mass Consumption Foreign Policy (Bob H)
Gloomy forecast for eurozone jobs Financial Times
Growth alone will not stabilise Europe Gideon Rachman, Financial Times. Swedish Lex: "What we have been saying for the past five years or so is now dawning on the FT."
'The Fourth Reich': What Some Europeans See When They Look at Germany Der Spiegel (Peter J)
Grexit?
Ukraine/Russia
Oligarchs and their "Pocket Armies" Take Over Oil Company in Kiev; Ukraine Begs for More Money; Three-Way Civil War? Michael Shedlock

Sorry Ukraine, You Still Need Russian Gas American Interest

Denmark slams Russian envoy's nuclear target warning CNN (furzy mouse)
Syraqistan
Imperial Collapse Watch
The Saker interviews Paul Craig Roberts Vineyard of the Saker (Chuck L)
Five things Americans still don't understand about Obamacare Christian Science Monitor
First Amendment, 'Patron Saint' of Protesters, Is Embraced by Corporations New York Times. Headline underplays the thesis. Read the paper, Corporate Speech and the First Amendment: History, Data, and Implications by John C. Coates, IV (furzy mouse) or the article proper.
Ted Cruz Boldly Declares Nation Not Deserving Of Better Candidate Onion (David L)
Imagine President Ted Cruz New York Times. Editorial.
Ted Cruz Is No Captain Courageous Bloomberg
Martin O'Malley Wants to Be the Glass-Steagall Candidate Bloomberg
Nation's largest ocean desalination plant goes up near San Diego; Future of the California coast? San Jose Mercury News (furzy mouse)
Woman held 8 days in NYC psych ward for saying Obama followed her on Twitter — even though he does Raw Story
Chicago Has a Bigger Problem with Stop-and-Frisks by Police Than New York Had Kevin Gosztola, Firedoglake
Oil drops as Saudi output nears record, China demand worries drag Reuters
US vetoes RBS, HSBC and BNP living wills Financial Times
Antidote du jour. Stephen L tells us this is Pies, who "has a wiggly way of approaching and waving his tail at people that charms. He gets up close and most people wind up petting him."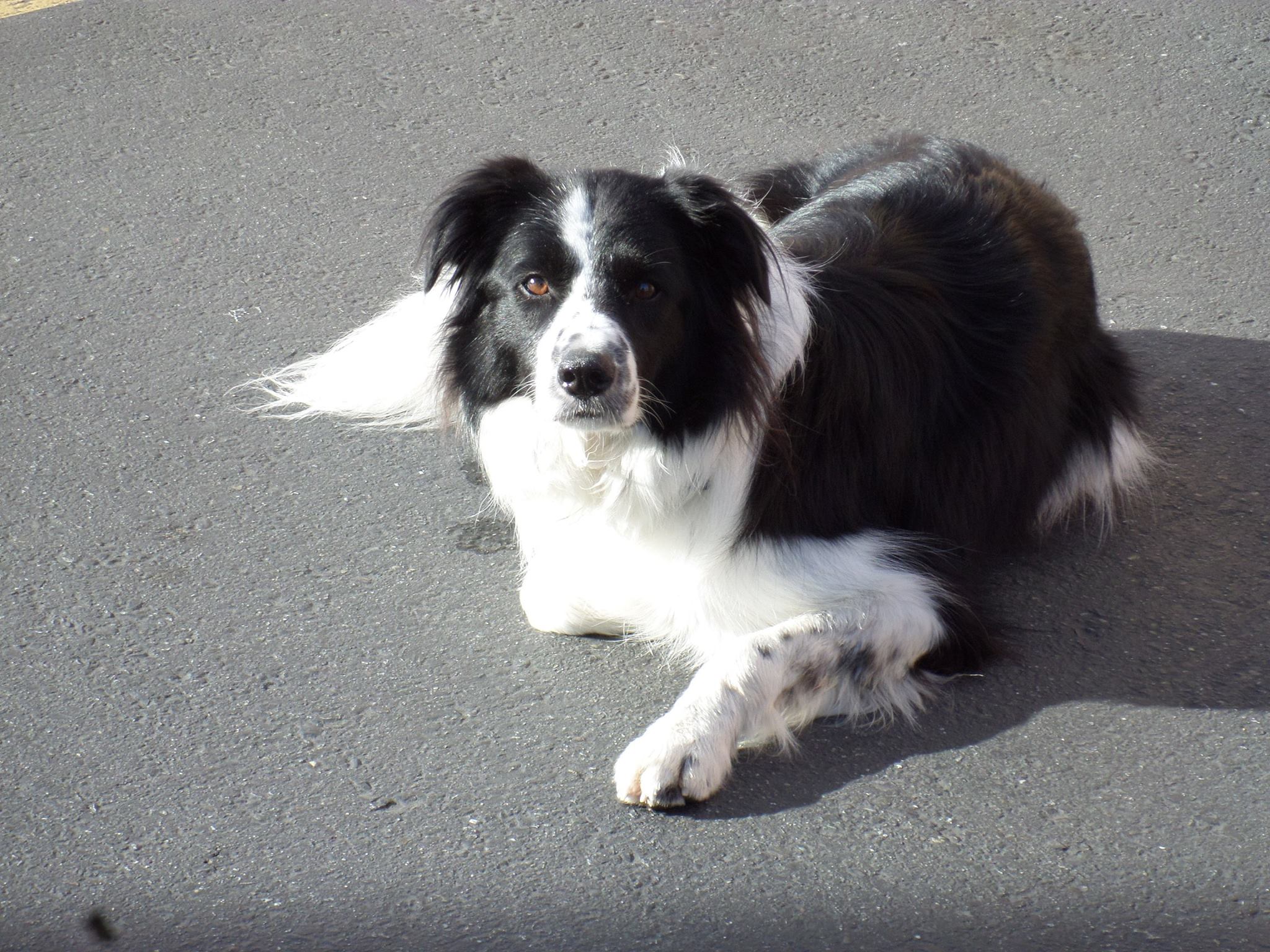 See yesterday's Links and Antidote du Jour here.