Conservationists Attempting To Get Head Start On Mars Onion (David L)
Ford cars slow when they see speed-limit signs BBC (furzy mouse)
Drugs companies unite to mine genetic data Financial Times (David L)
Ethics Rules Keep DeCode Genetics From Revealing Cancer Risks MIT Technology Review (furzy mouse)
China Bank Blues Just Getting Started Wall Street Journal
US risks epic blunder by treating China as an economic enemy Ambrose Evans-Pritchard, Telegraph (Scott)
In Search of European Government Andrew Duff. Some very sound observations. Swedish Lex: "There cannot be a European currency without a European federation. In any event, Greece will be dead ten times before anything happens, if anything ever happens. To be read in conjunction with Deescalating Europe's Politics of Resentment, Project Syndicate."
Europe crisis spurs corruption crackdown Financial Times
Grexit?
Europe once more sleep walks towards the abyss Telegraph

Lies and Deceptions on the Left: The Politics of Self Destruction James Petras (Andrea1). Blistering.

Diary: The Theorists in Syntagma Square London Review of Books (Nikki)

World thinkers 2015: the results Prospect. Swedish Lex: "As we have discussed, Varoufakis has won the PR war although I admit that it is difficult to see how this is helping Greece right now."

Europe blocks desperate Greek attempt to stay afloat Telegraph (Scott)

Why Greece is Stuck With the Worst of All Worlds Right Now WSJ MoneyBeat

Greek Rescue Needs to Be Long-Term Wall Street Journal

Moscow-Friendly Greece Could 'Paralyze' NATO Defense News
Ukraine/Russia
Pentagon Sending Troops Into Ukraine In April DSWright, Firedoglake

An oligarch brought to heel Financial Times

DANCING KOLOMOISKY FETCHES RECORD PRICE IN LONDON, SEATED KOLOMOISKY DISMISSED BY WASHINGTON John Helmer. More on the power struggle in Ukraine and Washington's role.
Syraqistan
Netanyahu's Spying Denials Contradicted by Secret NSA Documents Intercept

Opening New Iraq Front, U.S. Strikes ISIS in Tikrit New York Times

Cornell dean says ISIS welcome on campus in undercover video New York Post (furzy mouse)
Big Brother is Watching You Watch
NSA Doesn't Need to Spy on Your Calls to Learn Your Secrets Wired

White House: No plan B if NSA deadline passes The Hill
Trans-Pacific Partnership Seen as Door for Foreign Suits Against U.S. New York Times
Judge rules teenage girl sparked California wildfire Reuters (EM)
Oil
Oil prices surge after Saudi air strikes in Yemen Reuters (furzy mouse)

The 18-mile wide Bab el-Mandeb strait in #Yemen is one of the world's most important #oil chokepoints @JavierBlas2
Fed Should Push Unemployment Well Below 5%, Paper Says WSJ Economics
GDP Projections Drop Yet Again, Still Too High Michael Shedlock
Auto Title Loans: Like Payday Loans, But Larger and Riskier Credit Slips
Class Warfare
Is Jobless Growth Inevitable? Project Syndicate (David L)

Since 2000, the number of jobs within commuting distance of an average American resident has fallen Gawker

Noam Chomsky blasts the assault on labor: "'Right to work' means 'right to scrounge'" Salon
Antidote du jour: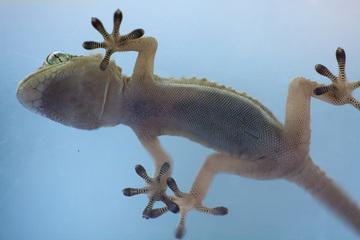 See yesterday's Links and Antidote du Jour here.