How to grow your own furniture: Eco-friendly designer uses special moulds to guide branches into ready-made chairs, tables and lampshades Daily Mail
Paintings Have Become Increasingly Blue Smithsonian
Global recovery at risk of stalling FT
Flash Move Haunts Bond Traders Heeding Dimon's Warning of Crisis Bloomberg
Wells Fargo Warms Up to Risk WSJ
Futures brokers feel strain from low interest rates and red tape FT
The $9 Trillion Short That's Seen Sending the Dollar Even Higher Bloomberg
US companies on course to return $1tn to shareholders in 2015 FT
Blackstone's Real Estate Muscle on Display in GE Deal WSJ
Macroeconomists need new tools to challenge consensus Wolfgang Munchau, FT. "The night they re-read Minsky," to recycle a riff from that great blogger, Paul Krugman.
Clinton Launch
Emanuel and Rauner: Linked at the wallet Crains Chicago Business
Grexit?
German lenders should write off half of bonds from Austria's Heta – Bundesbank Reuters
SNP Bounces Back From Scottish Independence Defeat WSJ
Big Brother Is Watching You Watch
Emails Reveal Discord Over Blackwater Charges NYT
New DARPA project aims to do away with IT updates ZD Net
Black Injustice Tipping Point
So… the NYPD Just Broke an NBA Player's Leg The Nation
Empty Ebola Clinics in Liberia Are Seen as Misstep in U.S. Relief Effort NYT
Alabama mayor arrested, police chief hurt in scuffle over government lockout FOX
Uncle Sam's Favorite Corporations (PDF) Good Jobs First. From their Subsidy Tracker.
Where Do Firms Go When They Die? The Atlantic
The World's Top Software Stock Is Surging 1,300% in Kuala Lumpur Bloomberg. "Cloud-based software for property companies." I'm told that Malaysia makes Thailand look like a model of probity. Just saying.
Chinese conman undone as 17 girlfriends turn up at his hospital bedside Asian Correspondent
He Fought the Law Literary Review
Do You Have An Obligation To Rat Out Your Friends? Another Word For It
Retro Read: Dear Fellow Bloggers, Let's Stop Promoting Fast Fashion The Fashion Law
The Disadvantages of an Elite Education The American Scholar
The financial lessons of 'Game of Thrones' Reuters
New Mann Paper Predicts End Of "False" Pause Reporting Climate Science
The world of threats to the US is an illusion Stephen Kinzer, Boston Globe
Antidote du jour (via):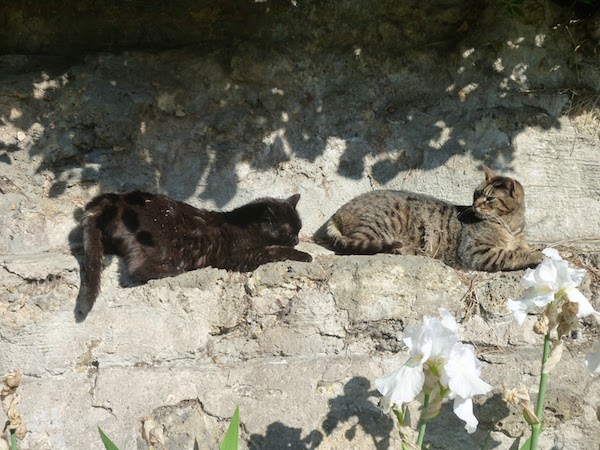 Near Sacré Cœur.
See yesterday's Links and Antidote du Jour here.