You are getting a huge dose of links today because Lambert did a ton before he realized he was not on duty, and I was partway through them myself.
Feline chatty? How cats communicate with us through meows, blinks and whiskers Daily Mail
Earth ate a Mercury-like body early in its history, study finds Los Angeles Times
Does booze really make people seem sexier? 'Beer goggles' observed after low, but not high, alcohol consumption PsyPost (Chuck L)
Study: Dogs Have a 93 Percent Accuracy Rate In Detecting Prostate and Bladder Cancer Jonathan Turley (Chuck L)
GAO Warns of Cyber Risks In-Flight Security Ledger (Chuck L)
Google rivals urge U.S. Justice Department to probe Android: sources Reuters
Amazon Lawsuit Takes On Fake Reviewers Forbes
Meerkat Learns Buzz Doesn't Always Mean Business Bloomberg
Encouraging dialogue between economists and social scientists Mainly Macro
Your pain reliever may also be diminishing your joy Ohio State University (Chuck L)
Global property bubble fears mount Financial Times
Two-bedroom home measuring just 8ft wide goes on market for £750,000 London Evening Standard. Chuck L: "A narrow market niche."
57 nations approved as founder members of China-led AIIB South China Morning Post
The Major Paradox at the Heart of the Chinese Economy Bloomberg
Japan Overtakes China as Largest U.S. Bondholder Wall Street Journal
EU set to follow Google case with broader competition crackdown Financial Times
Europe's Right: Sensational but Ineffectual William Pfaff (Chuck L)
Financial mafia threatens Correa, Greece the next target? unbalanced evolution
Lies, damned lies and the British election Financial Times
Grexit?
New questions in mysterious death of Argentine prosecutor after mother discovers gun Star-Tribune
Ukraine/Russia
Another ally of Ukraine ex-president Yanukovych found dead Telegraph
Syraqistan
Turkey's unemployment rate rises to highest level in five years Hurriyet Daily News
A Snapshot of the Campaign Finance Landscape New York Times
The great American voting scam: How political insiders are gaining the power to steal our elections Salon
America's lobbying addiction Brookings
Obamacare Savings Experiment Yields Modest Results in Study Bloomberg. Lambert: "1%. Single payer would, of course, save $400 billion a year (a very conservative estimate). But we can't do that because markets."
New Wrinkle for Health Law Wall Street Journal. Lambert: "WSJ catches up to NC on Medicaid estate recovery."
Gyrocopter
Andrew Cuomo appears to have made a tidy $180 on every book he sold WaPo. Imagine the profits if anybody had read it!
Feds probe CPS chief Barbara Byrd-Bennett: sources Crain's Chicago Business. Nice of the Feds to hold back 'til after Rahm was elected.
Authorities: Knight chairman paid to have drugs planted; 'whereabouts unknown' TheAdvertiser (Chuck L)
Black Injustice Tipping Point
The Myth of Police Reform Ta-Nehisi Coates, Atlantic

A Police Story Unravels: How Did the NYPD Break an NBA Player's Leg? The Nation
General Counsel Change Announced at Jackson National Life Insurance Company Business Wire (DCMI). Andrew Bowden has landed. As MF noted:
Thinking further about Bowden landing at Jackson Life, it really is curious, in that Jackson has virtually no nexus to U.S. securities law. It's a subsidiary of Prudential PLC of the UK (which is unrelated to Prudential of the U.S.). The guy has spent his whole career as a securities lawyer at Legg Mason and at the SEC, and it's almost as if he no longer wants anything to do with securities law, or that he couldn't get a job as a securities lawyer. I wonder whether there might be a truism in high level career management that, if one leaves under a cloud, one doesn't have the luxury of waiting for the optimal opportunity but must instead land quickly to prove that one isn't damaged goods.

It's also somewhat of an odd choice for Jackson, since insurance law is so specialized (and state-by-state, with virtually no federal nexus), and Bowden has no apparent background in it.
Anti-Wall Street senator lambasts bank non-prosecution deals Financial Times (Adrien)
KKR Said to Raise $1.3 Billion for Loans as Banks Retreat Bloomberg
UPDATE 1-Ernst & Young settles with N.Y. for $10 mln over Lehman auditing Reuters
More than 700m people leave ranks of the 'unbanked' Financial Times
Fed
'Super taper tantrum' ahead, warns IMF Financial Times. Important.

Fed has 'tools' for smooth rates lift-off Financial Times. Lambert: "Since when is a rate increase a "lift off"? I've never understood this metaphor."
Class Warfare
How Silicon Valley almost joined the Confederacy… and the Rand Paul speechwriter who probably wishes it had Mark Ames, Pando Daily
The Retro Future Archdruid
Antidote du jour (Corey). More photos and story at Demotix: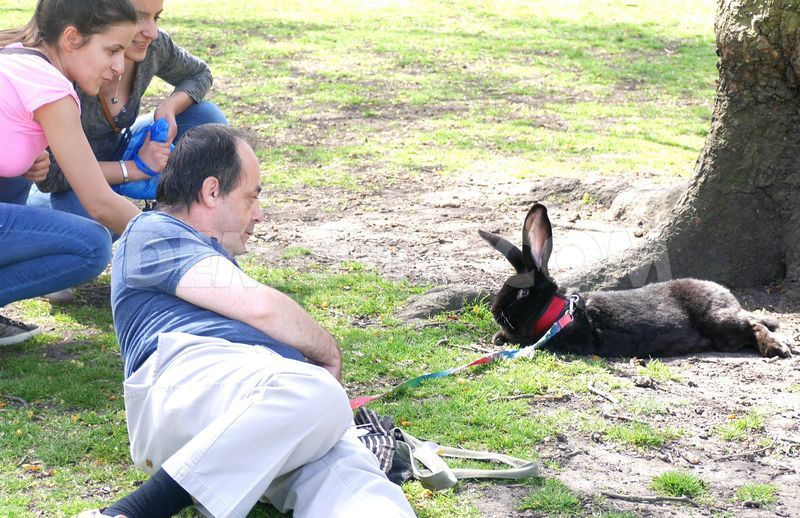 See yesterday's Links and Antidote du Jour here.