Lobster restaurant apologizes after its ban on 'small screaming children' leads to backlash from parents on social media Daily Mail
Iceland looks at ending boom and bust with radical money plan Independent. Important!
Ex-IMF president Rodrigo Rato arrested on criminal charges Politics in the Zeros
Hot Topics From the Weekend's IMF Meetings Bloomberg
Fed Crisis-Liquidity Function Reviewed for Potential Use by IMF Bloomberg
The pendulum swings The Economist. IMF World Economic Outlook: "A run of bad form for the world's biggest economy."
Crowding In and the Paradox of Thrift Paul Krugman, NYT
COUNTRY COMPARISON :: CURRENT ACCOUNT BALANCE The World Factbook (AJ).
World Braces for Taper Tantrum II Even as Yellen Soothes Nerves Bloomberg
Fed Is Expected to Shift on Muni Bonds WSJ. "In a change of heart, the Federal Reserve will allow big U.S. banks to use some municipal bonds to meet new rules aimed at ensuring they have enough cash during a financial-market meltdown." I am not sufficiently wonky to tease out the implications of this news. Readers?
Rediscovering old economic models Coppola Comment
China makes big cut in bank reserve requirement to fight slowdown Reuters
How Uber surge pricing really works WaPo
Meet the lawyer taking on Uber and the rest of the on-demand economy Fusion (JA)
Brochures for lump-sum pension offers don't tell all you need to know Reuters. Shocker!
BNP Paribas allowed to manage US retirement funds FT (AF).
The missing MtGox bitcoins Wizsec. "MtGox operated at fractional reserve for years." Yves: "Prosecution futures."
Jon Corzine Considers Launching Hedge Fund WSJ. Fitzgerald said "There are no second acts in American lives" but he was wrong. If you're a C-suite executive on Wall Street, you get a second act, a third act, a fourth act….
Grexit?
Millionaire businessman wins Finland vote, euroskeptics take second place Reuters
Syraqistan
As Congress takes on Iran Deal, it should Remember its Iraq Blunder Juan Cole

How Bush Won the War in Iraq – Really! Greg Palast
Five years after the Deepwater Horizon oil spill, we are closer than ever to catastrophe Guardian
2016
Just A Snapshot of a Few of the Many Who Brought a Postal Privatization Effort to a Standstill. Daily Kos
Texas Woman Invokes Religious Freedom Argument to Fight $2000 Fine for Feeding Homeless Alternet
Rauner's dangerous talk of Chicago schools bankruptcy Crains Chicago Business. I don't understand. What could be "dangerous" about converting CPS entirely to charters?
Black Injustice Tipping Point
Neighbors offer accounts of officer-involved fatal shooting of Thaddeus McCarroll St Louis American

Officers, city officials resign after new mayor elected KFVS
Big Brother Is Watching You Watch
A New 'Wrinkle in Time' Wall Street Journal. Passage cut from early draft:

"But you don't love security enough so that you guide your life by it, Meg. … Security is a most seductive thing. I've come to the conclusion that it's the greatest evil there is.

Big other: surveillance capitalism and the prospects of an information civilization (PDF) Journal of Information Technology. Creeps me out:

The institutionalizing practices and operational assumptions of Google Inc. are the primary lens for this analysis as they are rendered in two recent articles authored by Google Chief Economist Hal Varian. Varian asserts four uses that follow from computer-mediated transactions: 'data extraction and analysis', 'new contractual forms due to better monitoring', 'personalization and customization,' and 'continuous experiments.'

"New contractual forms." Hmm. Sounds intriguing.

FBI admits flaws in hair analysis over decades WaPo. "The cases include those of 32 defendants sentenced to death."
Internet.org: delivering poor Internet to poor people Boing Boing
A bill to fix America's most dangerous computer law Techdirt
Vulfpeck … the band who made $20,000 from their 'silent' Spotify album Guardian. Roll over, John Cage!
Evolutionists Flock To Darwin-Shaped Wall Stain The Onion
Plant this with that: The science and folklore of companion planting Bangor Daily News
Lionel de Rothschild's horticultural legacy at Exbury Gardens FT
Can You Be a Waitress and a Feminist? NYT
Why You Need Boredom, Distraction, and Procrastination in Your Life Lifehacker
A China Woodworking Story that is Barely Believable… Bridge City Tools
Productivity, Robots, China, Growth Global Economic Analysis
3 Questions on Killer Robots MIT Review
Data Is the New Middle Manager WSJ. The article is about startups. How many startups are industry, as opposed to business? Truly value-creating, as opposed to froth-driven manipulation? And how much of the supposedly flatter hierarchy is really just coded into the software, through, say, access privileges? "All [our employees] have access to the same data we have access to." Really? I don't believe that for a minute.
Payday at the mill Portland Press-Herald. How private equity firm Cate Street Capital preyed on people desperate to "save the mill" and looted the state of Maine, with the help of the Pierce Atwood Law firm and the rest of Maine's political class, including leaders in both parties. Ka-ching.
Antidote du jour: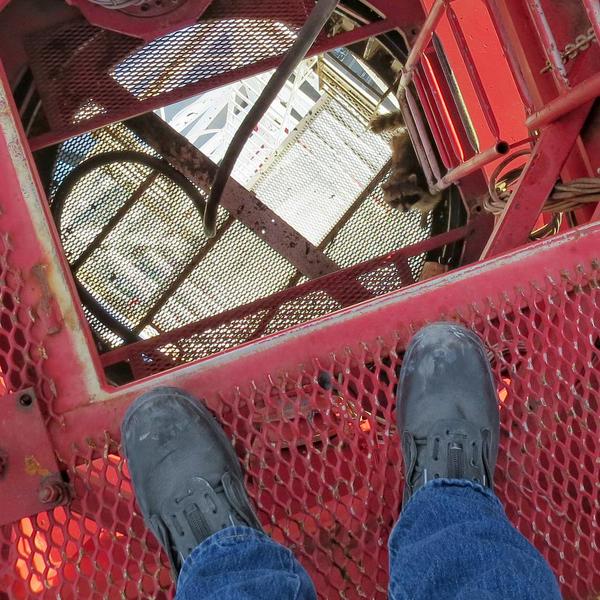 See yesterday's Links and Antidote du Jour here.