This fox is the best thing since sliced bread! Clever animal takes scraps of meat and a loaf… and uses them to make a five-decker sandwich Daily Mail
Signs of Subsurface 'Alien' Life Found in Antarctica Discovery (CL)
Catastrophe deals threaten reinsurance sector 'collapse' FT. "[A] team of business school academics has found that some companies are now packaging together catastrophe risks in a similar way to the carving up of subprime mortgages by big banks before the financial crisis."
Warren Said to Join Vitter in Seeking to Curb Fed Crisis Lending Bloomberg. Warren seems quite busy!
SEC Investigating Whether Bank of America Broke Customer-Protection Rules Wall Street Journal. Another cost-of-doing business fine.
Warren probes insurers' sales incentives for annuities Los Angeles Times. Here's how the incentives work: "As you all know first prize is a Cadillac El Dorado. Anyone wanna see second prize? Second prize is a set of steak knives. Third prize is you're fired."
5 Things to Watch at This Week's Fed Meeting WSJ
Central banks choose Pythonesque approach as new tool FT
Goldman Predicts Record Year for Financial Engineering Wolf Street
Canadian Solar Sees Panel Shortage in Second Half on More Demand Bloomberg
With its own Tweet gaffe, Twitter spectacularly demonstrates its own intrinsic Catch-22 Pando Daily
Russian Assets Regain Appeal for Investors WSJ
The populist surge has peaked but it will leave a bitter legacy FT
Grexit?
Baltimore
President Obama on Freddie Gray's Death: "This is Not New, and We Shouldn't Pretend that It's New." White House

Baltimore Been Burning Ebony

Bloods and Crips Members Say They Want "Nobody to Get Hurt" in Baltimore Protests Mother Jones

Nonviolence as Compliance Ta-Nehesi Coates, The Atlantic. The headline is poor, being freed of context. Of Gene Sharp's 198 Non-Violent Methods of Protest and Persuasion, #198 is Dual Sovereignty. That's hardly compliance.

Why Baltimore Rebelled Jacobin

Resistance Isn't Always Rational Reason. "We needn't endorse the means of desperate people to acknowledge their ends are worth fighting for."

Mobtown U.S.A. Baltimore Common-Place

Baltimore mom: "I don't want him to be a Freddie Gray" CBS.

NICKEL & DIMED TO DEATH: Is a long-standing Philly cop 'technique' to blame for a Baltimore fatality? Will Bunch, Philadelpia Inquirer

Dirty shooting ranges poison police Reveal. Somebody should test the Baltimore range.

Education Reformer Jeanne Allen Says Baltimore Riots Are A Call For More Charter Schools Perdido Street Schools. While the embers still smoulder. At least during Katrina, charter advocates had the common decency to wait 'til the hurricane was over before making their play.
'A New Way of Writing About Race' NYRB
2016
No clear answers on same-sex marriage: In Plain English SCOTUSblog
Big Brother Is Watching You Watch
CIA Manager Who Had Been Removed From His Job Is Back ABC

Far from tolls, New York gathers location data through E-ZPass Autoblog

The Police State is already here Mathbabe. This is about local police departments and young people. One can't help wondering if Baltimore's high schools were surveilled, and if the surveillance prompted the initial fracas — at a high school.
Imperial Collapse Watch
Assassination as Policy in Washington and How It Failed: 1990-2015 Counterpunch. The powers that be tend to double down on #FAIL, so let's all hope they don't apply this policy domestically.

Richard Holbrooke's Diary of His Diplomacy NYT. Richard Holbrooke kept an audio diary because "in today's Washington, he did not feel it was safe to write anything down."
Class Warfare
Bumble Bee Foods, 2 others charged after employee died in pressure cooker Los Angeles Times

Income Inequality Is Costing the U.S. on Social Issues NYT
The Job Guarantee would enhance the private sector Bill Mitchell
Texas A&M Prof Fails Entire Class For Cheating, 'Ridiculous' Behavior Talking Points Memo. It's a "strategic management" class…
5 reasons why online Big Data is Bad Data for researching social movements Mobilizing Ideas
How to crack many Master Lock combinations in eight tries or less Ars Technica. Well, I'm OK, since I never go to a gym, hence don't have a locker there.
Antidote du jour: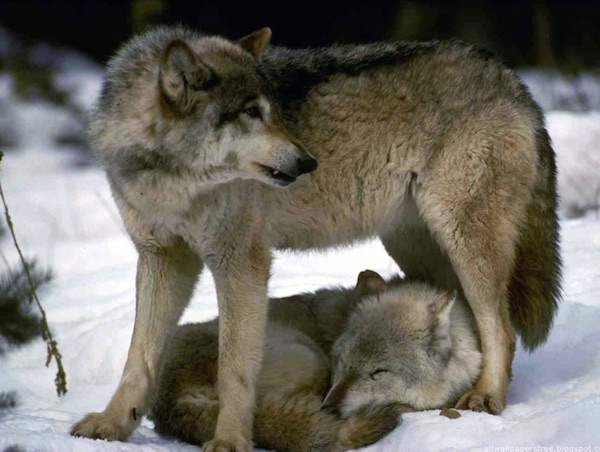 See yesterday's Links and Antidote du Jour here.