Astronomers watch unfolding saga of massive star formation Science Daily
Fed watching recent U.S. weakness; rate-hike timing unclear: Dudley Reuters
Fed's Lockhart Favors July-Sept. Liftoff on Weak Jobs Report Bloomberg
EU considers probe into unfair state aid for south European banks FT. And definitely not German banks.
'Grossly incompetent' Libor scandal banker hands £50,000 to Tory party Independent. Not, however, so incompetent that he didn't have £50,000 of loose cash lying about!
Call made in China for national housing bank to prop up property Reuters
The Kings of the Desert The New Yorker. "I don't know where this money went."
U.S. announces first antitrust e-commerce prosecution Reuters
Lawmakers Focus on How S.E.C. Does Its Job NYT
The Crimes the New York Times Believes Should Go Unpunished Counterpunch
Emanuel critics push him to release 1,500 Michael Sacks emails David Sirota, International Business Times. It's gonna be like Nixon; Watergate was in his second term.
Grexit?
Renewed demand for dollar funding in the Eurozone Sober Look
Turkish business world in panic over contraction in economic growth Hurriyet Daily News
Turkey Twitter block lifted after image removed BBC
Big Brother Is Watching You Watch
Syraqistan
Iran Accord Gives Hope to World's Largest Islamic Banking System Bloomberg
Imperial Collapse Watch
Medvedev: Vietnam close to trade deal with Russian-led economic union Asian Correspondent
Ferried Away Cambodian Daily
Toxic alert as Chinese chemical plant explodes for the second time in two years South China Morning Post
US$154 billion rise of the robots planned for Pearl River Delta manufacturing South China Morning Post. "[D]riven by worker shortages and government subsidies." Worker shortages?
Class Warfare
McDonald's Workers, Vowing a Fight, Say Raises Are Too Little for Too Few New York Times

How Rich and Poor Spend (and Earn) Their Money WSJ. With handy charts.

Economic Inequality: It's Far Worse Than You Think Scientific American
Two Beds and the Burdens of Feminism The New Yorker
MLB Will Bench Baseball Fans Caught Streaming Games WSJ. I guess they've never heard of the Grateful Dead….
To MSG or not to MSG? That is the question Seattle Times
The Age of the Wolf Southern Poverty Law Center
Times: "The worst possible result" revealed at Fukushima — Plant Chief: Centuries may pass before humans find a way to deal with molten cores — Top Official: "We have no idea" what to do, "the technology simply doesn't exist… I can't say it's possible" (VIDEOS) ENENews
Antidote du jour (furzy mouse):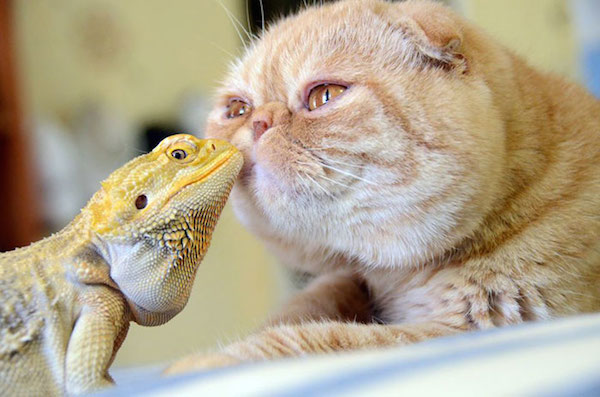 See yesterday's Links and Antidote du Jour here.