It seems silly to be attached to equipment, but I was very fond of my external monitor, which was attached to a G4 tower, then a Tibook, and then a Macbook Air. It was bi-hemispheric, having gone to and from Australia with me. It lived to be the ripe old age of over 13 years and died right before my eyes as I hit "publish" on the DC meetup post of this evening.
Aside from being an old Yankee who believes in using things as long as they function at least adequately, for writers, the old monitor aspect ratio of 4:3 is greatly preferable to the current 16:9, since vertical space is much more useful than horizontal, at least within reasonable bounds. The need for as much vertical space as I can get forces me into getting a 27″ monitor to get the same vertical territory as I had with my now deceased 20″ monitor. Moreover, I despise shopping and resent the tax on my time of having to figure out what to buy, unpacking a new device, plugging it in, and dealing with the usual hassle of devices that are not plug and play (the ridiculous premium for Mac external monitors virtually forces anyone who is at all price sensitive into buying a non-Apple product and dealing with the compatibility issues).
Here is a picture of my old monitor. Apple cognoscenti might recognize how antique it was. But it was still a fine antique! You can rest assured the monitor I will have to buy will not last remotely as long as my old workhorse.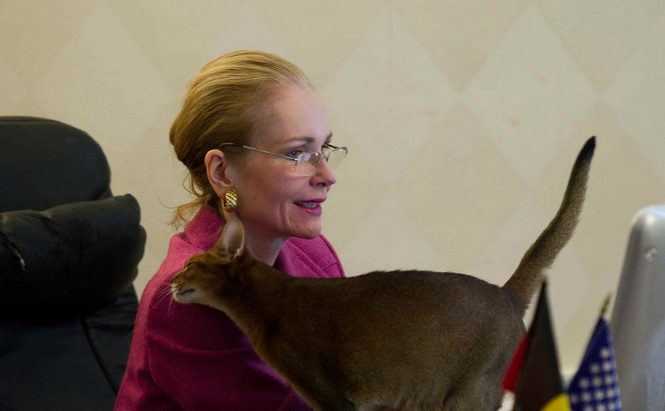 For the curious, the black, red and yellow flag in the photo is the Aboriginal flag.