Scientists: Earth Endangered by New Strain of Fact-Resistant Humans New Yorker (EM)
Decaying City Just Wants To Skip To Part Where It Gets Revitalized Restaurant Scene Onion (David L)
BB King dies in Las Vegas aged 89 Guardian
VIDEO: A look back at BB King's life BBC
'Simpsons' Mr. Burns walking away from $14 million deal CNN
Can The Simpsons survive without Harry Shearer? Guardian
Early men and women were equal, say scientists Guardian
Quest For Extra Cash With Airbnb Turns Into Nightmare For South Bay Homeowner CBS San Francisco (EM)
Epic global bond rout is a QE success story – but it won't last Ambrose Evans-Pritchard, Telegraph
Draghi Warns ECB Economic Policies May Lead to Financial Instability and Worsen Income Inequality; Stupidity Index at New High Michael Shedlock
Hollande's scooter goes into neutral Politico
Grexit?
Creditors push for reform proposals as talks resume ekathimerini

DEUTSCHE BANK: Greece is 'suffering a new exodus' as people scramble to get their cash out Business Insider

Controlled default without Grexit: A silent, slow death for Greece failed evolution

Mario Draghi hits back at critics of QE as Greek woes continue Telegraph

Greek FinMin Still Keen on Swapping Debt MarketPulse

Greece's hot summer Bruegel. A very good analysis of government revenue and spending, plus important data, like: "…reports suggest that so far, only 2 out of 325 mayors across Greece have accepted to hand over their spare cash."

A Way Out for Greece and Europe Triple Crisis. But per our post today, they won't take it.
Syraqistan
Trade Traitors
All the President's Trade Negotiators – Revolving Doors, Regulatory Capture, and Health Care Corporate Friendly Trade Agreements Health Care Renewal

Influence peddlers seem to know more about the Trans-Pacific Partnership than Congress Sunlight Foundation (SK). Names names.

The Secret Corporate Takeover Joseph Stiglitz, Project Syndicate
Democrats Balk at Sparing Only Military Spending From Mandated Cuts New York Times
Oil Industry Suing U.S. Govt. Over Oil Train Safety Rules OilPrice
Exclusive Dispatch: Private Water Industry Says Water Bills "Have to Go Up" Truthout
Justice Department to Tear Up Past UBS Settlement Wall Street Journal
Forex Guilty Pleas and the New York Fed's Blinders Pam Martens and Russ Martens
Blackstone Buys a Piece of Hedge Fund Magnetar Wall Street Journal. Aieee…a bigger, better crime syndicate. Lambert's comment: "It's like investing in a meth lab." My response: "Yes, and Blackstone has concluded meth manufacture is lucrative"
Do we really need fund managers to save the CDS market? Nick Dunbar (Richard Smith)
OBL's Story Lives
Lapdogs, redux: How the press tried to discredit Seymour Hersh's bombshell reporting on CIA domestic spying Pando (furzy mouse)
An Economics to Fit the Facts Barry Eichengreen, Project Syndicate (David L)
US Economy Collapses Again Counterpunch
Fed staff says first quarter slowdown was real, not a fluke of statistics Reuters
Get Used To It Tim Duy
BlackRock: With Fed Poised to Act, This Feels Like Pompeii WSJ MoneyBeat
Class Warfare
It Should Be Illegal For Student Loan Companies To Wish Happy Birthday Gawker

Why subsidize data centers? Angry Bear
Antidote du jour (Lance N(. This looks to be a little too literal as far as the Democratic Party is concerned.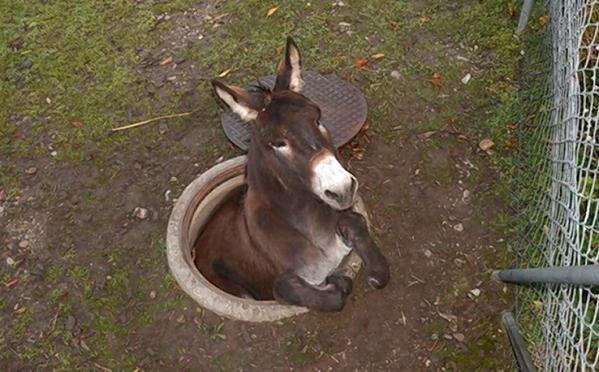 See yesterday's Links and Antidote du Jour here.