Honeybees' Mysterious Die-Off Appears to Worsen New York Times (David L). Not good.
World's Rudest Robot Set To Simulate the Fury of Call Center Customers Slashdot (Dr. Kevin)
We're about to enter a new era in medicine Business Insider (David L)
China warns US not to send warships to disputed South China Sea waters South China Morning Post
China tensions 'hurting US tech groups' Financial Times
The 'Seoul Skygarden' will turn an abandoned highway overpass into South Korea's version of NYC's The High Line Business Insider (David L)
Australian wages growth – lowest on record Bill Mitchell (furzy mouse)
Will the ECB QE Save the Euro? Triple Crisis
UK Elections
General Election results: Did just 900 voters hand the Tories a majority government? Mirror

Sajid Javid: From risky business to business secretary Euromoney (Richard Smith). Lambert; "Doubling down".
Posh, educated and energetic: meet the servants of the super-rich Spectator. Richard Smith: "Monaco without the sunshine."
Grexit?
Greece plays down referendum option, economy stutters ekathimerini

Greek central govt surplus exceeds target after spending cuts Reuters. This is more complicated and less positive than it seems. First, the spending cuts have been massive, over 10% of the budget. Second, some of these cuts appear to have been deferrals, meaning the government will eventually have to pay vendors. Both the arguably biased IMF and Bruegel, which does not have a dog in this fight, looked at earlier budget releases and concluded that Greece was actually in a fiscal deficit (IMF concluded a large one). And whether you buy the IMF or the Greek view, the severity of the budget cuts is weakening the economy.

How chaos in Libya spawned a security nightmare in the Mediterranean The Conversation (Juan Cole via Lambert)
Ukraine/Russia
Yet another huge diplomatic victory for Russia Vineyard of the Saker (YY)

2015 Schlangenbad Dialogue: the East-West Confrontation in Microcosm Une parole franche. Intriguing as well as important.

McCain rejects Pentagon push for more Russian rocket engines Reuters. EM: "The $300 million McCain claims to be so worried about is what fraction of an F-35? One rudder flap?"
Syraqistan
Saudi Arabia Says It Will Match Iran in Nuclear Capability New York Times
Big Brother is Watching You Watch
House Votes to End N.S.A.'s Bulk Phone Data Collection New York Times (David L)
Conservative GOP Congressman Credits Snowden For Changing His Position on Patriot Act Intercept
Trade Traitors
No need for haste on TPP deal Japan Times. Surprising since the Japan Times tends to hew pro-America.
In Defending Baltimore Police Officers, Lawyers Build Case From the Details New York Times. It was unwise but perhaps necessary for the prosecutor to outline her case to the media. It is just as unwise for the defense to be making it public.
San Bernardino police seeking stolen gun find it in 3-year-old's hand Los Angeles Times
Amtrak train in Philadelphia derailment was traveling at over twice speed limit Reuters. Another striking photo.
Prayers and (actual) thoughts Philly.com
Oil
Why Is Oklahoma Now The Earthquake Capital Of The U.S? OilPrice. Not new to NC readers, save its mention of the latest political moves in Oklahoma on this issue.

Saudi claims oil price strategy success Financial Times. Recall we identified the US shale industry as Riyadh's target.
Calpers' Pension Hammer Forces 'Unfair' Bond Ruling by Judge Bloomberg. Remarkable defensiveness by judge in enforcing pension standing in bankruptcy.
5 Banks Expected to Plead Guilty to Felony Charges New York Times. But no execs, natch. And the summary is straight Lanny Breuer redux:
As much as prosecutors may want to punish the banks, accused of rigging the price of currencies, they are mindful that too harsh a penalty could imperil the businesses.
Do we give other criminal enterprises a break because we might hurt their business? There are plenty of competitors in the FX market. It's not as if trading would suffer if these players wound up reducing their footprint.
Chief Economist for One of the World's Largest Banks: "The World Economy Is Like An Ocean Liner Without Lifeboats. If Another Recession Hits, It Could Be A Truly Titanic Struggle For Policymakers" George Washington
Another lingering cost of the bubble: weirdly seasonal GDP data? FT Alphaville
Class Warfare
Obama targets hedge funds in personal remarks on poverty, race Reuters. EM: "I'm sure the hedgies are quaking in their tasseled loafers that Obama might actually mean it this time."

What It's Like When Your City Goes Broke Atlantic (furzy mouse)

Uber drivers struggle to pay subprime auto loans Marketplace
Antidote du jour: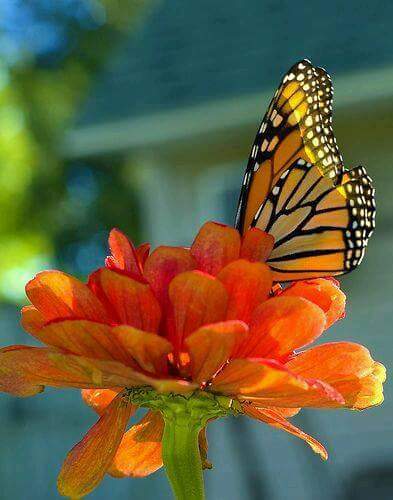 See yesterday's Links and Antidote du Jour here.