Internet.Not Huffington Post (furzy mouse)
Can We Identify Every Kind of Cell in the Body? MIT Technology Review (David L)
World's longest and highest glass-bottom bridge to open in China CNN. Lambert: "Not me, pal." Agreed. Photos of guys standing on high story beams in construction sites give me vertigo.
Uber Tests 30% Fee, Its Highest Yet Wall Street Journal. Deploring taxis but taking their lessons from NYC medallion owners
Gucci sues Alibaba over 'counterfeit goods BBC (Bob H)
China hit by record capital outflows Financial Times
AIIB Said to Mull Fast-Track Loan Approval With No Board on-Site Bloomberg
Japan plans $100 billion in Asia infrastructure aid, matching AIIB capital level Japan Times
As Chinese Stocks Rise, Beijing Wins Wall Street Journal
Thai ex-PM Yingluck Shinawatra's negligence trial begins BBC
A united Europe is closer than you think Politico
EU to launch Mediterranean naval mission to tackle migrant crisis Guardian
The UK Just Fell Into Deflation Business Insider
Grexit?
Syriza rebels call for 'rupture' with Greece's creditors Financial Times. Perversely, this could help the creditors. If they bolt, the moderates in Syriza will need to find new coalition partners. Either way, seems to confirm my suspicion that Tsipras' holding to his red lines was due to being checked by the hard left wing. More than once, he's met with Eurocrats, made concilaitory statements, and then partly or fully renounced them when he got back to Greece. The piece suggests some mainstream members think Tsipras has been too willing to compromise.

Germany urges Greece to undertake reforms to unlock funds ekathuimerini. Merkel has been mum, but an influential coalition member pipes up

Alexis Tsipras claims Greece is close to securing deal with Brussels and the IMF Guardian. Another report on the same speeches: Greece Bailout Deal Needed By End Of May, Official Says Associated Press
Hans Rosling: 'No such thing as Swedish values' The Local (Swedish Lex)
Ukraine/Russia
Russia: economy in tatters, or business as usual? Financial Times

Russia's Richest Billionaire Says Sanctions Impact Waning Bloomberg
Syraqistan
The Accidental Operative Counterpunch (Chuck L)

US officials leak information about the ISIS raid that's more sensitive than anything Snowden ever leaked Boing Boing

NYPD Chief Wants 450 Cops to Combat ISIS Weekly Standard
Imperial Collapse Watch
The Borg speaks with one voice Sic Semper Tyrannis (Chuck L)
Trade Traiotrs
Hillary Clinton emails to be released in 2016, says state department Guardian. This is a good, but don't forget about the ones she sent to people in other agencies, private parties, and foreign officials? Her "Oh you can get them all from the recipients at State" claim was always bollocks.
Obama Puts Focus on Police Success in Struggling City in New Jersey New York Timex (furzy mouse)
Texas authorities warned in memo of escalating violence between rival Texas motorcycle gangs Associated Press
Waco Biker Gang Killings — Funny How the Corporate Media Won't Call It a Riot When White People Are Involved Alternet
Students Veto Campos' Moratorium Plan and Win Big MissionLocal
Oil
Weak First-Quarter Growth Due to Seasonal Issues After All, SF Fed Says WSJ Economics
Home Builders Optimistic Despite Decline in Traffic; Housing Market Index Declines Michael Shedlock
Finance chiefs urge action on bubble fear Financial Times
Years of Overlooked Red Flags Catch Up to Stockbroker New York Times
Proof! CEOs hurt companies by golfing too much CNBC
Class Warfare
Forgive and Forget: Bankruptcy Reform in the Context of For-Profit Colleges Harvard Law Review (Lee C)

Most of the world's workers have insecure jobs, ILO report reveals Guardian

People have no idea what inequality actually looks like Washington Post. The only problem is most people are not so hot at data visualization and estimation….
A Bitter Lake free stream ! Moon of Alabama via Carolinian
Antidote du jour: @FreakingTrue via Lambert: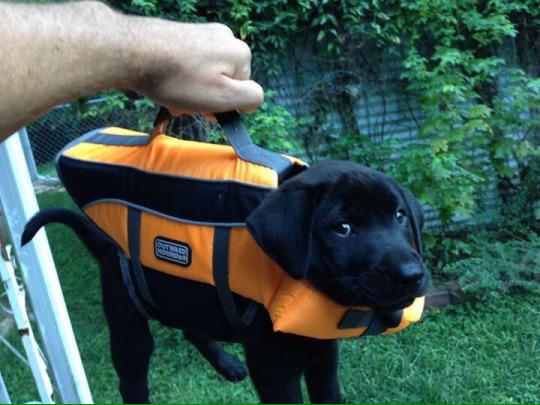 See yesterday's Links and Antidote du Jour here.