World's biggest American alligator caught by Alabama family goes on display Daily Mail
Saving Little Fish has Big Impact on Ocean Producitvity EcoRI
Asteroid impacts 3.3 billion years ago may have boiled the oceans Ars Technica. Always something new to worry about!
The Outlook for the Economy Janet Yellen, Board of Governors of the Federal Reserve System
Janet Yellen: The Federal Reserve expects to raise interest rates this year Telegraph
The U.S. Is About to Change the Way It Calculates GDP Bloomberg. Just in time for J-Yel's big decision…
Central Bankers Express Contrasting Views at ECB Conference WSJ
Draghi and Fischer reject claim central banks are too politicised FT. Oh, okay.
What will get Europe's economy rolling again? AP. Best subhead ever: "LET'S NOT FORGET DEMOCRACY."
We want helicopters, and we want them … Mainly Macro. "[I]ndependent central banks made the obvious way of getting around the lower bound problem, which is a money financed fiscal expansion, more difficult to achieve." Hmm.
GM inquiry Is said to find criminal fault CNBC. Faulty ignitions.
Trade Traitors
N.S.A. and Other Matters Leave McConnell's Senate in Disarray NYT.
Big Brother Is Watching You Watch
Black Injustice Tipping Point
49 Shots And The Cop Goes Free Daily Beast. The Brelo case. Shots, through the car's windshield. While standing on the hood of the car. And reloading.

Cleveland cop acquitted of deaths in 137-shot barrage USA Today. You have to wonder what it takes to get a conviction. 1,370 shots? 13,700? Machine gun fire? Artillery? A strafing pass from an A-10? NOTE: The 137 shots were from all the cops. The 49 were from the one cop charged.

The Latest in Cleveland: Multiple arrests during protests AP. Timeline, and Things to know about the Cleveland Police Department AP

It's Been 6 Months Since Tamir Rice Died, and the Cop Who Killed Him Still Hasn't Been Questioned Mother Jones

Cleveland schools tried to teach students to "manage emotions" of Brelo, Tamir Rice cases Plain-Dealer. Well, I suppose….

Municipalities ticket for trees and toys, as traffic revenue declines St LouisToday. Law enforcement for profit continues.

When Chicago cops shoot Chicago Reader. Again, this issue was right there for Chuy if he wanted it. But n-o-o-o-o-o.

Black women get killed by police, too: the #SayHerName demonstrations, explained Vox. Again and as usual, brilliantly creative non-violent tactics, which I can only hope achieve the success they deserve rapidly enough.
Grexit?
How It Works: Spanish Local & Regional Elections The Spain Report
Ireland becomes first country to approve same-sex marriage by popular vote Irish Times; map of constituencies.
Sweden defeats Russia to grasp Eurovision song contest victory Guardian
How one US Embassy staffer allegedly sextorted hundreds from his desk Ars Technica
Syraqistan
No, China Isn't Building a Game-Changing Canal in Thailand (Yet) The Diplomat
US court to hear suit accusing Adelson of graft in China The Hill. That's "squillionaire megadonor Sheldon" Adelson.
Class Warfare
A voice for the voiceless McGill News. Interview with François Crépeau, United Nations Special Rapporteur on the Human Rights of Migrants.
Four Ways in Which the World Has Surprised Me Over the Past Decade with Its Economics Brad DeLong, Washington Center for Equitable Growth
Want Great Longevity and Health? It Takes a Village WSJ. Also exercise. And beans.
Bill Cunningham | Colors of Spring NYT. Orange. Like jumpsuits. There's still hope!
Antidote du jour: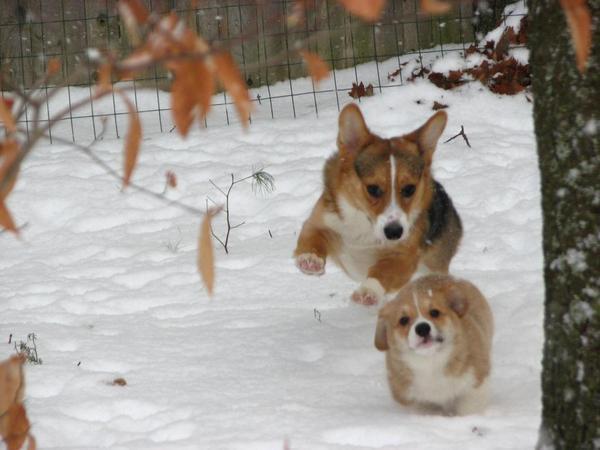 OK, wintry scene, but it's chilly up here!
See yesterday's Links and Antidote du Jour here.