Sales of grey hair dye soar as youngsters ape George Clooney Telegraph
The Questions People Asked Advice Columnists in the 1690s The Atlantic
Dissenting Statement in the Matter of Deutsche Bank AG, Regarding WKSI Kara M. Stein, U.S. Securities and Exchange Commission
Fed to Give Panel Names of Staffers WSJ
Exclusive: Credit Suisse dropped SEC waiver request amid opposition – sources Reuters
HSBC Should Move to Hong Kong ASAP Bloomberg
U.S. Banks Expect Rise in Energy-Sector Loan Defaults WSJ
Einhorn targets US 'frack addicts' FT. Famed short seller.
China factory index shows fastest deterioration in a year Asian Correspondent
China migration: At the turning point FT
China announces it is scoring its citizens using big data mathbabe
Exclusive: KKR merges teams after more leaders step down Reuters
Latest Victim of California's Drought: Water Bonds WSJ
Grexit?
IMF takes hard line on aid as Greek surplus turns to deficit FT. On this story, from the well-connected "Peter Spiegel in Brussels," Yves remarks:

1. This is clearly a plant.

2. It comes way after the event. It concerns the Riga meeting on the 24th. So why is the IMF letting this out of the bag at this late juncture?

3. If the IMF were serious, this would absolutely kill any deal. You can't introduce such a big disruptive condition this late in the game and not expect it to set the negotiating process way way back.

4. However, the EU members all have votes at the IMF. So it's hard to see how this position is not more than bluster.

5. So what is this about? Is the IMF of the view that there will be no deal (as in they aren't budging and Greece seems unlikely to capitulate) so it's going to shift blame for the program failure to the Eurogroup for failing to cut debt levels as it had agreed to do? Or is it to get the word out (which one would think would have leaked out on its own already but didn't) that Greece is now running a big primary deficit (1.5%) so as to give the ECB cover for being tough to Greece when it meets to decide whether or not to tighten the rules on collateral haircuts for Greek bank use of the ELA? Or is it to shift blame to the Greeks for not letting the Troika monitors in earlier (as in Greece has been maintaining it has a primary surplus and even reported that officially when the IMF begs to differ)?

6. Notice also the Mafia tactic slipped in: Making a worse offer to a party that refused a better offer. The February Eurogroup had language about the primary surplus targets for 2015 and 2016 that said (roughly) that they'd be reassessed in light of current conditions. That was widely seen as being Greek favorable and signaling that the target for 2015 would not only be lowered from the generally-seen-as-insane 3% primary surplus but might even be lowered from its current level of 1.5% to 1% or lower. Notice that the IMF through Spiegel reaffirms the 3% target for 2015 that most observers had thought was a dead letter.

This article may have been planted to reaffirm the position that the IMF took in Riga, to say it was not kidding, but that still leaves all the issues in 2-6 in play.

Yves doesn't want to post on the above because there are "too many rabbit holes," so it makes sense to wait for reactions in the European press. Readers?

Greece April Manufacturing PMI Falls To 22-Month Low RTT News

Greece's Firebrand Finance Minister Deserves to Be Heard Mohamed El-Erian, Bloomberg

Greek deputy PM set for talks with ECB president Irish Times. Pensions, labor reforms.

ECB's Constancio 'convinced worst-case Greek scenario' will be avoided – newspaper Reuters
Russia signs up to $100 bn BRICS fund to rival IMF Hurriyet Daily News
The Case That Blew the Lid Off the World Bank's Secret Courts Truth-Out
Black Injustice Tipping Point
How Not to Drown in Numbers NYT
UK Election
2016
What The Clintons Teach Us About Brand Architecture Medium

Chris Christie Vetoes Anti-Corruption Law To Limit Wall Street Campaign Cash International Business Times
The Corruption of Bipartisanship The Atlantic
Bipartisan irritation with Reid's plan to block trade deals Politico. With horse-trading on infrastructure and PATRIOT Act.
Corinthian Colleges Secretly Funded D.C. Think Tanks, Dark Money Election Efforts The Intercept
Keeping The Republic FDL. On Lessig's Mayday PAC efforts.
Quadratic Voting SSRN (via Eric Posner, Kirkland and Ellis Distinguished Service Professor, University of Chicago Law School. So all a question of who he's servicing, eh?)
Big Brother Is Watching You Watch
Liberals, conservatives unite vs. NSA spying Politico

DHS Scales Back License Plate-Tracking Surveillance Next.gov. Now in only 25 states!
The Day After LRB. "[T]he IDF's working assumption was that once the leaflets were dropped, anyone who refused to move was a legitimate target." Worked great for us in Vietnam. Oh, wait….
Russian Missile Sale to Iran Involves Unseen Deals With Israel Bloomberg
Paul Gigot of The Wall Street Journal named new Pulitzer Prize Board Chair Pulitzer.org. The inmate in charge of the asylum.
'Fast and Furious': Has America's basic building block become the posse? Reuters. The hero is called "Dom"? Really? Does Dom have a sidekick named "Sub"?
The War Nerd: Escape From East Timor (Part One) Pando Daily. Some days I think the world was created by Kafka. Other days, by Hunter S. Thompson.
Pressing questions after human trafficking grave found in southern Thailand Asian Correspondent
"Game of Thrones" has made mead super hip Quartz
The Death of the Internet: A Pre-Mortem The Archdruid Report
Antidote du jour: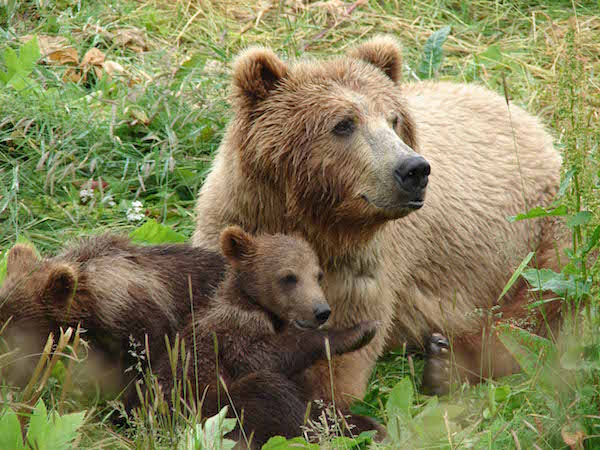 See yesterday's Links and Antidote du Jour here.