Joint Canada-U.S. effort aims to restore bison to Great Plains CTV New
Ask Ethan #92: Is there a limit to temperature? — Starts With A Bang! Medium (furzy mouse)
Mount Everest shifted southwest due to Nepal earthquake Thailand Forum
Pope Francis Slams GMOs and Pesticides for Environmental and Social Damage Sustainable Pulse (furzy mouse)
Pope Backs Climate Change Science, Denounces World Leaders Bloomberg
Who Will Own the Robots? MIT Technology Review (David L)
New AAP Figures Show Ebook Growth Mostly Flat Digital Book World
Bilderberg 2015: where criminals mingle with ministers Guardian (Chuck L)
EU to hold migrant crisis talks BBC
Decoding the US and China Business Spectator
A Partnership with China to Avoid World War George Soros, New York Review of Books
China's Unsettling Stock Market Boom New York Times. Editorial.
The banks and real estate: a Ponzi scheme that could ruin us? The Drum (Australian Broadcasting Corporation)
Grexit?
Greek crisis: Athens rejects capital controls report as Draghi calls for deal 'very soon' Guardian. Live blog. Scroll down to the section "Revealed: How the Greek talks went backwards yesterday".

Greece Won't Present New Proposal to Eurogroup to Unlock Aid Bloomberg

Prepare for Greek 'state of emergency', says German EU commissioner Reuters

Another grim start for peripheral eurozone debt Financial Times. Is the ECB losing control, or waiting till after the Wednesday Governing Board meeting to act?

Greek fears erode market impact of ECB stimulus Financial Times. A later story.

Europe Asks if Greece Could Default Without Exiting Euro Wall Street Journal

Greece accuses Europe of plotting regime change as creditors draw up ultimatum Ambrose Evans-Pritchard, Telegraph

Eurozone officials discuss holding emergency summit on Greece

Tsipras Isn't on the Side of Democracy Bloomberg

Defiant Tsipras accuses creditors of 'pillaging' Greece Financial Times. See Greece's plan below. Un, they agreed to further pillaging in concept by accepting the primary surplus levels proposed by the creditors.

Fiscal policy in the short and medium run. Greek proposal from over the weekend. It does not address the full menu of structural reforms, such as improving tax collections and labor market "reforms". This is strictly the proposal for how to meet the primary surplus targets, as in how to close what they call the "fiscal gaps".
Ukraine/Russia
Very interesting public survey in the occupied Ukraine Vineyard of the Saker (Chuck L). "The occupied Ukraine" is heavy handed.

US to store heavy weapons in Poland BBC. Speaking of heavy….

Wanted: NGO Whistleblowers Vineyard of the Saker (Chuck L)
Syraqistan
The Evil That Dare Not Speak Its Name: Israel's Apartheid Truthdig (Judy B)
Big Brother is Watching You Watch
Breakdown in US talks on facial-recognition rules Financial Times. Important. Notice the overreach that the government and tech firms wanted.

Possible Pentagon destruction of evidence in NSA leak case probed National Security & Defense McClatchy (Chuck L)

Sex, lies and debt potentially exposed by US data hack CNBC (furzy mouse)
Trade Traitors
US looks to reassure partners after trade rebuff Financial Times. Translation: Obama is trying to recover from his loss of face.

EMERGENCY REPORT – 2nd TPP Sneak Attack Coming This Tuesday! StormCloudsGathering (furzy mouse)
Chomsky: Hillary and Obama Are 'Opportunists' WND (RR)
Koch Nightmares Come To Life As Bernie Sanders Announces He Has More Than 200,000 Donors Politicus
In race for U.S. presidency, Jeb Bush runs from Romney's ghost Reuters (EM)
The voice of opposition past, Justice Kennedy may save Obamacare now Reuters (EM)
BlackRock, Obama Campaign Donors Stand To Benefit From Cuts To Military Pensions International Business Times
Why Corporations, Not Government, Are the Most Ruthless Enemies of Journalists (w/ Mark Ames) Majority Report
The Sorrow and the Pity and the Derp Talking Points Memo. Pat: "The net effect of everything that has happened has been to shift a major part of the state tax burden from upper-middle class and affluent Kansans to poor and middle class Kansans."
A Thirsty Colorado Is Battling Over Who Owns Raindrops New York Times
When does insurance cover ride-hailed drivers' cars? San Francisco Chronicle
AIG Bailout Trial
Court tells government it was wrong to seize AIG, but awards no money to billionaire ex-CEO Washington Post. Notice the attack on Judge Wheeler.

No Room in AIG Winner's Circle for Fannie, Freddie Wall Street Journal
Huge, historical bond move is upon us: Technician CNBC (David L)
Oil Demand Weaker Than Many Expect OilPrice
Gap to close 175 stores, cut jobs at headquarters Reuters
Flash – Goldman Sachs plans digital lending for consumers France 24
Where They Stand on Financial Reform Americans for Financial Reform. A compilation of Congressional voting records.
Class Warfare
Millionaires control 41% of world's wealth CNBC (furzy mouse)

Walmart's black mark Phnom Penh Post (furzy mouse)
Antidote du jour. Gary B: "Successful heron in nearby estuary."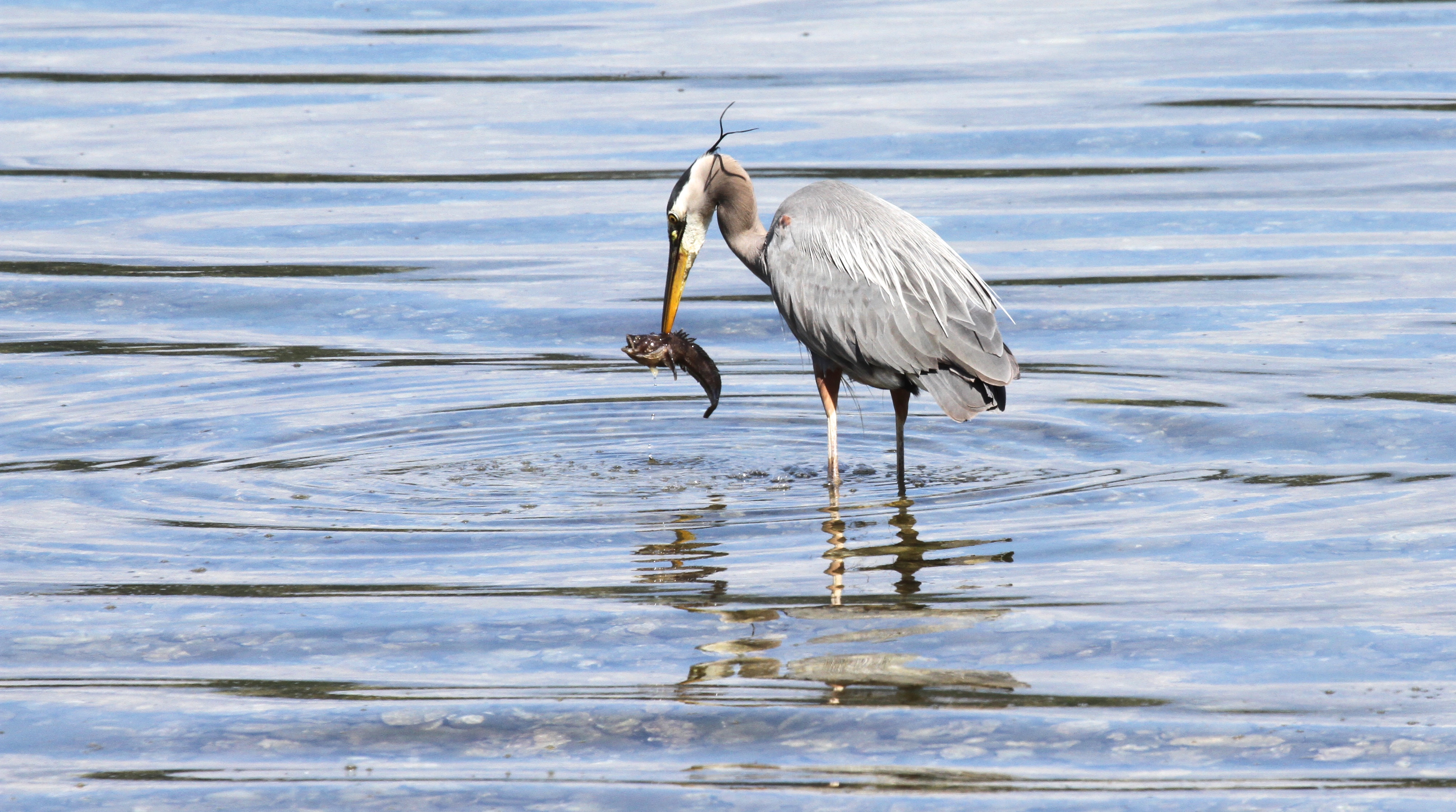 See yesterday's Links and Antidote du Jour here.