Incredibly Chill Deer Alert Gawker (Chuck L)
Woman in Birmingham jailed after making 'loud sex noises' BBC. Chuck L: "If this has occurred in the States would her screams have been protected 1st Amendment speech?"
The growing appeal of popular uprisings in Africa Aljazeera
Hundreds missing as China ship sinks BBC
China's Jobless Growth Miracle Project Syndicate
ECB Bond-Buying Increases Market Volatility, Says Regulatory Body Wall Street Journal
Germany dominance over as demographic crunch worsens Ambrose Evans-Pritchard, Telegraph
Why this year's general election was the most unfair in Britain's history Independent (Chuck L)
Terror trial collapses after fears of deep embarrassment to security services Guardian. Chuck L: "I am shocked – shocked! – to see a semblance of the rule of law being applied in merry olde Orwellian England."
Austrian banks and FX lending: tip-toeing authorities and households as carry traders (part 1) A Fistful Of Euros. This is wild.
Grexit?
Creditor powers convene emergency Berlin summit as Greek endgame approaches Telegraph

Creditors Prepare 'Final' Text of Greek Bailout Deal Wall Street Journal

Greek Leftists divided over country's new envoy at IMF. ("In the long run we are all dead") El Etos followed by Panaritis, Varoufakis Choice for IMF Job Rules Herself Out Greek Reporter

Greece's creditors urge more intensity after mini-summit Guardian

That 1914 Feeling Paul Krugman. Um, this is what we've been warning about for months, except he misses (or omits) that the outtrade is over structural reforms, not the debt levels.

Varoufakis Outlines Plan for Greece's Return to Market Borrowing – Greek Reporter
A story from the past shows why neocons are dangerous for the global peace and security unbalanced evolutoion
Syraqistan
Anti-IS coalition to discuss strategy at Paris meeting BBC

THE HIGH COST OF DEFEATING THE ISLAMIC STATE Foreign Policy

Iran's Nuclear Stockpile Grows, Complicating Negotiations New York Times (furzy mouse)
Ukraine/Russia
PUTIN AND THE FIFA INDICTMENTS — WHY DID PUTIN SAY SO MUCH? John Helmer

Can an Exiled Georgian Rescue Ukraine? Bloomberg
Imperial Collapse Watch
This Is Why The Army Sent Anthrax To South Korea, Australia, and 11 States Defense One (furzy mouse)
Big Brother is Watching You Watch
The NSA can't surveil Americans' every phone call – at least for now Guaridan

Frustrated NSA Now Forced To Rely On Mass Surveillance Programs That Haven't Come To Light Yet Onion (Chuck L)

TSA fails internal test, lets fake bombs through The Hill (Chuck L). FWIW, last time in an airport I forgot to remove my liquids and my bag went sailing through anyhow
Trade Traitors
Why U.S. billionaires may not be able to buy the 2016 election Reuters (participant-observer-observed)
Banks Behind Hillary Clinton's Canadian Speeches Really Want The Keystone Pipeline Huffington Post
Andrew Cuomo's Administration Involved in Federal Corruption Probe of Real Estate Industry International Business Times
Missouri Reports Wide Racial Disparity in Traffic Stops New York Times
Appeals Court: KXL South Approval Legal, Lifts Cloud Over TransCanada Steve Horn. As Horn stresses, the logic of the decision was Orwellian.
Monetary policy and inequality Ben Bernanke. Bernanke attempts to deny that Fed policy post crisis increase inequality. Conveniently ignores that from the Volcker era onward, the Fed has been in the business of disciplining labor.
Class Warfare
Antidote du jour. From Acadia National Park in Maine: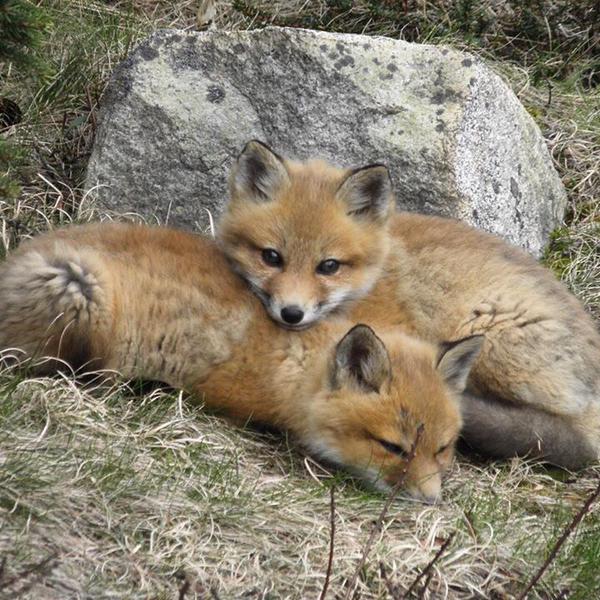 See yesterday's Links and Antidote du Jour here.