Oslo creates world's first 'highway' to protect endangered bees AFP
Solar Impulse plane departs Japan, headed for Hawaii AP
Fed's Dudley: September rate rise 'very much in play' amid stronger data FT
The world is defenceless against the next financial crisis, warns BIS Telegraph
NY bank watchdog sinks teeth into Isdafix rigging FT. Gosh, this just keeps happening, doesn't it?
Report: Millions of dollars in fraud, waste found in charter school sector WaPo. Story a bit old, and sank without a trace. Odd, that.
China's $8 Trillion Penny Stock: The Market of Boom-Bust-Repeat Bloomberg
Consul Energy's PEU Moves: Screwing Retirees Private Equity Report
New report estimates enough natural gas is leaking to negate climate benefits Guardian
What's Really Warming the World? Climate deniers blame natural factors; NASA data proves otherwise Bloomberg. Handy charts.
Grexit?
Electoral Euroscepticism, Turnout and the Economic Crisis: Evidence from a 108-Elections Panel Study Across Europe. SSRN
Armenia police order protesters to disperse AP
Iran nuclear talks likely to miss Tuesday deadline Guardian
All sides showing 'political will' for Iran deal: EU France24
Black Injustice Tipping Point
String of Nighttime Fires Hit Predominately Black Churches in Four Southern States Medium

Remembering President Wilson's Purge of Black Federal Workers TPM. All of a piece with the Palmer Raids.

The Economics of the New Jim Crow Inequality.org
How PTSD Became a Problem Far Beyond the Battlefield Vanity Fair
Millions flood New York City and San Francisco streets to celebrate gay pride WaPo
CNN thinks comedy dildo flag at London Gay Pride is "ISIS FLAG" Boing Boing
Evan Wolfson, architect of the gay marriage equality movement FT
No Child Left Un-Mined? Student Privacy at Risk in the Age of Big Data The Intercept
Class Warfare
Could this be YOU? Everyday Americans, including trained professionals and bosses, reveal how easily they fell into masses of debt – and have been left with no escape Daily Mail
Beauty leaves the Brazilian game as glitter gives way to grit Guardian
Who Will Own the Robots? Technology Review
Some Folks: What did the first bot say to the second bot? n + 1
The secret lives of phone sex workers Guardian (resilc).
A brief history of American gun nuts Mark Ames, Pando
The Magical Content Tree Club Orlov (MR).
Tell It About Your Mother New York Times (furzy mouse). Freudianism and neuroscience.
Antidote du jour (via):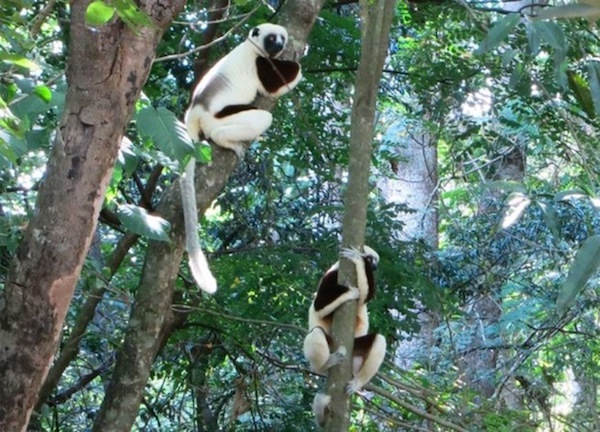 See yesterday's Links and Antidote du Jour here.