Triple Crown. I watched it live.
American Pharoah wins the Triple Crown – 2015 Belmont Stakes (YouTube)

Why American Pharoah, The First Triple Crown Winner In 37 Years, Is Worth $50 Million Forbes
Fake orca used to scare sea lions out of Oregon port BBC
Ford Model T – 100 Years Later Safeshare (Lawrence R)
A Private View of Quantum Reality Quanta Magazine (David L)
Losing Amy: The heartbreaking loss of my sister to mental illness Medium (Chuck L)
School 'EMPATHY' program helps youth cope with anxiety, depression, and suicidal thoughts PsyPost (Chuck L)
Documents 'show Fifa bribe payments' BBC
Thailand: Proposals for massive new canal to speed up shipping and avoid pirates International Business Times
US struggles for strategy to contain China's island-building Financial Times
China's Pollution Crisis: Nearly Two-Thirds Of Underground Water Is Graded Unfit For Human Contact, Report Says International Business Times (Bob H)
Hong Kong Embraces China's Bubble Bloomberg (furzy mouse)
Portugal decriminalised drugs 14 years ago – and now hardly anyone dies from overdosing Independent (Chuck L)
Norway Will Divest From Coal in Push Against Climate Change New York Times (furzy mouse)
Latvia elects Vejonis, EU's first Green president Agence France-Presse (newlin). The outgoing "centrist" president made nice noises (which may be obligatory) and this article gives no hint as to his economic policies. Readers?
Grexit?
"An exit from the Eurozone would not necessarily be chaotic" Der Tagesspiegel (chris s). Note that this interview with Coastas Lapavitsas took place before Tsipras' speech to Parliament on Friday.

Schäuble von Merkel abgekanzelt FAZ. Note that there is more to this than there appears to be. Schauble, despite being only a minister, wields a lot of political power. If he were to denounce a Greek deal, he could blow it up. And if he resigned, former IMF staffer Peter Doyle has argued it would produce a crisis in Germany. So even Merkel can push Schauble, a diehard believer in austerity, only so far. A German commentor at the FT noted, Schäuble's power is political, but it would surely be electoral suicide for her if he publicly disowned her position. Germans are already, totally understandably in my opinion, utterly sick of supporting a state that allows its citizens better benefits than Germans enjoy."

EU΄s Juncker declines Tsipras call as proposals missing, source says Reuters (Cugel)

Juncker spurns Tsipras meeting Financial Times. Consider the latest development in light of this report last week: Greek crisis fuels Juncker power grab Politico. Juncker has been, and still was, trying to play a conciliatory role. So Tsipras poked a stick in Merkel's eye with his Le Monde op ed, and in Juncker's with his Parliament speech.

Greek PM to hold talks with Merkel, Hollande in Brussels on Wednesday Reuters. A slowing of what little momentum there was. And see what "talks" amounts to.

German No 2 tells Greece that Europe has hit its limits Reuters

Shooting ourselves in the foot ekathimerini

Grecia pide al FMI retrasar sus pagos y prepara una contraoferta El Pais. Santiago: "The last paragraph of this entry by Claudi Pérez in El Pais is amazing. I translate it:

Europe and the IMF know that Greece has no negotiation weapons: they just threaten the possibility of a default that could reissue the euro crisis. And they have given very little since last February: the proposal includes very symbolic measures for the creditors such as eliminating social support for pensioners with lower incomes to save roughly 100 million euros. Thursday Tsipras was given some extra time with a ruse to delay its payment schedule. But the moment of truth is approaching. And with the European proposal in hand, it will not be easy to sign the agreement without unleashing a political storm in Athens."
Ukraine/Russia
Vladimir Putin Interview to the Italian newspaper Il Corriere della Sera Vineyard of the Saker (Glenn F)
Behind tough talk on Russia, G-7 leaders face tough reality Associated Press
Syraqiatan
Trade Traitors
Clinton Support Has Nowhere to Go But Down Bloomberg (furzy mouse)
The Sanders Syndrome Hits Home Court Counterpunch. Newlin: "To be fair: Sanders is a non-Democrat seeking the Democratic Party's nomination. He needs to be a little discreet. And we remember what happened to Edwards."
U.S. Air Force bomber contract due in early August: sources Reuters. EM: "Biggest laff line: 'The two teams are competing to build 80 to 100 new bombers for the Air Force at cost of no more than $550 million per aircraft.' That's right, under threat of stiff penalty of we'll-have-to-pay-you-more-to-finish-the-project!"
Religification as a Tool of Massive Resistance to LGBTQ Equality Talk2Action
On the Wisconsin border, little enthusiasm for Walker's tax cuts Reuters (EM)
Thousands of dead fish wash ashore in Long Island's Peconic Bay Inhabitat (furzy mouse)
California Farmers Dig Deeper for Water, Sipping Their Neighbors Dry New York Times
California drought not helping water funds, but stocks prosper Reuters (EM)
The SEC Doesn't Like It When Hedge Funds Talk to Each Other Matt Levine, Bloomberg
Stock Buybacks That Hurt Shareholders Gretchen Morgenson, New York Times
Class Warfare
Sheldon Adelson's "secret" desert conference to plot against the Boycott, Divestment, and Sanctions Movement Salon (Dr. Kevin)

Killing the Black Panthers Consortium News (Chuck L)

The Costs and Benefits of a Job Guarantee: Estimates from a Multi-Country Econometric Model ResearchGate (Chuck L)
The Era of Breakdown Archdruid. Today's must read.
Antidote du jour: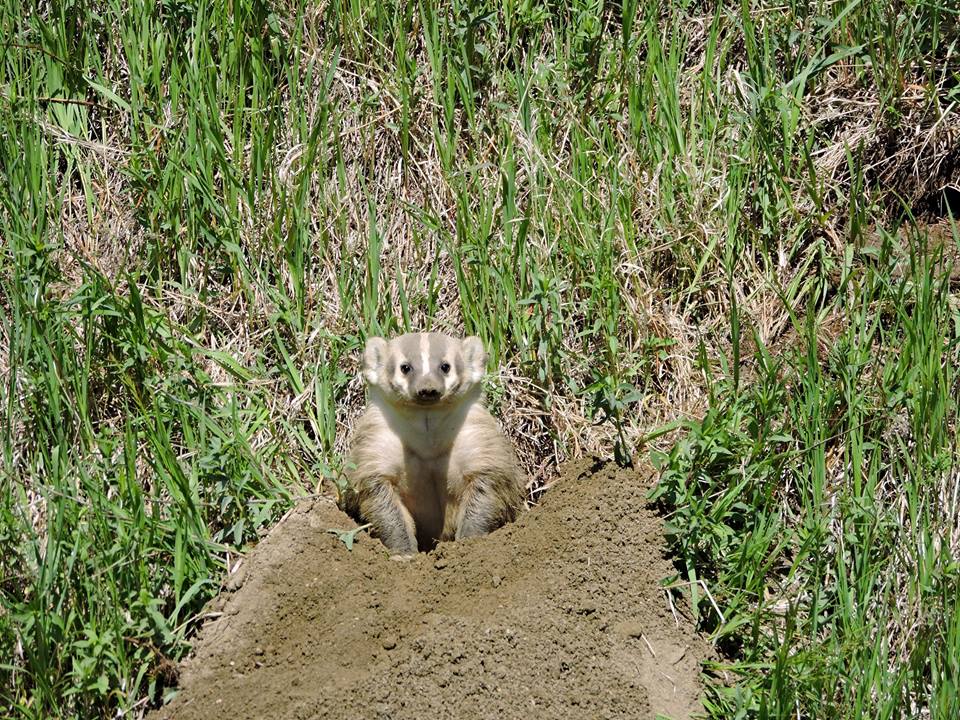 And a bonus. I'm running a longer version of Secretariat's Belmont win, in part because it remains a remarkable race and the commentary right before the start gives some context (a Sports Illustrated documentary listed it as the second most impressive athletic performance in the 20th century, with #1 being Wilt Chamberlain's 100 point scored in a single game). Another reason is to contrast the quality of the announcers with the ones we have now. If you want to skip the preliminaries, the loading of the starting gate begins at 3:00.
See yesterday's Links and Antidote du Jour here.