Hillary Clinton will stage her first major campaign rally this weekend, June 13, on Roosevelt Island. If you planned to attend or were thinking of attending, please ping us this week. We'd love to get impressions of attendees.
Video: What the Brain says about Machine Intelligence Numenta (David L)
Man Calls 911 To Resolve 3-Hour Standoff With Angry House Cat Huffington Post (Li). FWIW, my older cat, Blake, chased two adult men out of an office that was then his territory.
Morgan Freeman Building A Huge Bee Habitat On His Ranch True Activist (furzy mouse)
Global Diabetes Rates Are Rising as Obesity Spreads New York Times
Korean Robot Makers Walk Off With $2 Million Prize New York Times
How Google Adsense Is Censoring WeAreChange and Independent Media ForbiddenKnowledgeTV (furzy mouse)
Mexico's first independent Candidate leads in Exit Polls New York Times (Ryan R)
CBC Feature Programs: Human Harvest (2015 Peabody Award Winner) CBC (Bob H). On organ harvesting in China.
China trade shrinks amid slowing demand Financial Times
Unprecedented levels of activity in China's equity markets Walter Kurtz (furzy mouse)
Shunning Beijing's infrastructure bank was a mistake for the US Financial Times.
Turkey's Ruling Party Loses Parliamentary Majority New York Times
Turkish currency plunges on shock election result Telegraph
In Distorted European Markets, Negative Rates Pose Risks WSJ MoneyBeat (furzy mouse)
Deutsche Bank Co-CEOs Resign Over Weekend Reuters (Gary B). Finally, some scandal casualties, although the Libor/FX/money laundering etc. fines weren't the only reason for their defenestration.
Priorities for euro area governance reforms Bruegel. Despite the anodyne title, this created quite a bit of consternation on Twitter, and for good reason. From comments: "Are the authors really aware of what they are proposing? Override the decisions of national parliaments? Are they mad?"
Obama and Merkel make nice Politico
How US students get a university degree for free in Germany BBC (Jeff W)
Iceland 'to end capital controls' BBC
Grexit?
Two dismal economic plans for Greece Wolfgang Munchau, Financial Times. A fine post on the mess of each of the proposals.

Greece Faces Diplomatic Push as G-7 Unites to Demand Resolution Bloomberg. As @billmon1 tweeted: "The incredible shrinking "progressive" — Obama lines up with the watchdogs of neoliberal austerity in Europe."

European Leaders Voice Frustration With Greece in Debt Crisis New York Times

Juncker warns Greece that time is running out on bailout Financial Times

'Grexit'? Not a problem – France's Sapin FXStreet. Ouch. And remember, early on, Sapin was Greece-friendly.

Greek and German finance ministers meet as crunch week begins – live Guardian. Mirabile dictu….BTW Lagarde is at the G-7, protecting her turf.

Greece – Deal or no deal? Parameters of a decision LSE. Useful, but ignores the possibility of a default with no Grexit.

Greece and Creditors Head for the Brink Simon Nixon, Wall Street Journal. A very good overview of the positions of the parties. Also contains a factoid I had missed:

Last week, the IMF appeared to buckle under pressure, signing off on the deal presented to Mr. Tsipras even though it contained no promise of future debt relief. Managing Director Christine Lagarde later appeared to harden her stance, perhaps reflecting concerns from both emerging-market members of the IMF board and IMF staff.

Europe has about 1/3 of the votes on the IMF board and the US, 16.7%. It would be hard for her to buck the Eurozone lenders unless she got some EU countries that were not creditors (like the UK) or the US on her side. But my sense is she's enough of a bureaucratic infighter that she might be able to pull that off if she was motivated enough.

Greece updating proposals it sent to lenders in hope of clinching deal ethathimerini

Wenn Mutti zum Telefon greift FAZ (Dimitri). I've asked some German-speaking readers to look at the German press to see if there were any signs of messaging meant to soften German views of Greece. I was looking for op-eds saying that the Eurozone must be kept together even if the costs are high and the Greeks have been badly understood. This piece, framed around Merkel and Tsipras, goes some way in that direction. But it also treats pensions as an issue where Greece has to make concessions, and also says that Merkel can push the Bundestag only so far without risking her own Chancellorship. Can any German-readers give a sense of the reactions in the comments section?
Ukraine/Russia
Life in Ukraine's grey zone: Dangerous and desperate Financial Times

Russia Wields Aid and Ideology Against West to Fight Sanctions New York Times
Syraqistan
NEMESIS – SHIA DEATH SQUADS IN IRAQ Sic Semper Tyrannis (Chuck L)
Why business is booming under Islamic State one year on Telegraph
Profit as an Incentive for Israeli-Palestinian Peace New York Times (furzy mouse)
Big Brother is Watching You Watch
Why the new USA Freedom Act is worthless Japan Times (furzy mouse)

Government-Granted "Freedom" Peter Tenenbraum (Chuck L)
Obama administration stops work on immigrant program Washington Post
Condescending Hillary Clinton tells autograph-seeker to 'go to the back of the line' on campaign trail in New Hampshire Daily Mail (Li)
Hillary Clinton endorses fight for a $15 minimum wage Washington Post. Read the fine print first…
As G.O.P. Courts Iowa, Party Debates Relevance of State New York Times (Li)
States Confront Wide Budget Gaps Even After Years of Recovery New York Times (reslic)
For New Mexico's Chiles, The Enemy Isn't Just Drought But Salt, Too NPR (David L)
Toll contract could hinder new free lanes on Interstate 77 Charlotte Observer (cheryl)
Banks' post-crisis legal costs hit $300bn Financial Times. Ed Kane has estimated that the value of ZIRP to US banks is $300 billion per year. So they've come out ahead.
Calpers to Cut External Money Managers by Half Wall Street Journal. Not sure that this helps them as much as they like to tout, save administrative convenience. They sure don't use what leverage they have in PE!
New Housing Headwind Looms as Fewer Renters Can Afford to Own Wall Street Journal. Josh Rosner discussed how demographics had nasty implications for housing prices in the later part of this decade years ago, but few pay attention to long-range forecasts.
Class Warfare
Antidote du jour. Chet: "I thought you might enjoy my photo of backyard gardening (bellflower)."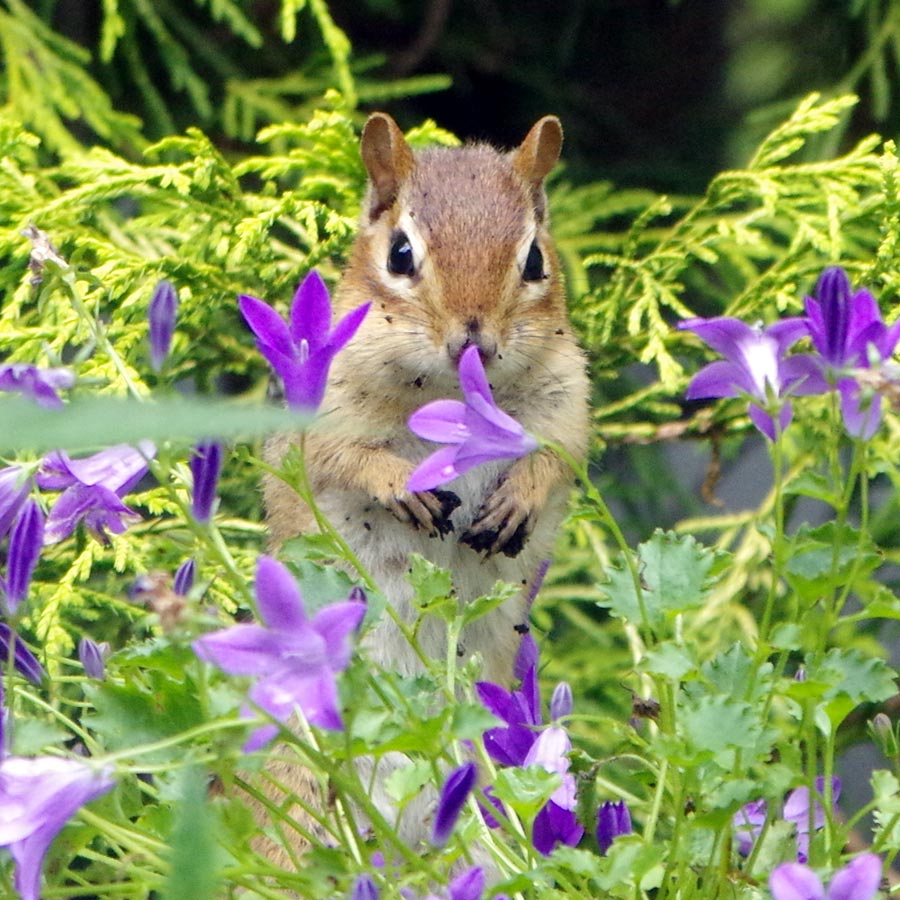 See yesterday's Links and Antidote du Jour here.