Woman gives birth, fights off bees, starts wildfire in Northern California Los Angeles Times
Venus and Jupiter will appear to collide this week in a spectacular nighttime show Quartz
Academic publishers reap huge profits as libraries go broke CBC (reslic)
When does an interview become free consulting? Cathy O'Neil (David L)
FBI investigating 11 attacks on San Francisco-area Internet lines USA Today
How Ads Follow You from Phone to Desktop to Tablet MIT Technology Review (David L)
Safari is the new IE Read the Tea Leaves
Planetary Defense is a Public Good Marginal Revolution (reslic). More proof that economists need to get out more. Species loss is a vastly higher and rapidly escalating risk to humans than The Asteroid. See how long we last with no bees, for instance.
Asia giants quiet as migrant crisis worsens Bangkok Post (furzy mouse)
Why China Wants a Strong Euro as Greece Teeters Bloomberg
Council blocks fracking application BBC
French Economy in Dire Straits Wikileaks (EM). Diplomatic cables from 2012. Recall that the lousy state of the economy and the fragility of the banks was the big excuse for not writing down Greek debts more (there was some debt relief in the restructuring via maturity extension and interest rate reduction, but when you are in a depression and subjected to austerity, you wind up chasing your tail. Debt to GDP rises in real terms as the economy contracts).
Grexit?
Ukraine/Russia
Ukraine May Suspend Debt Payments If Creditors Don't Take Haircut Moscow Times (Sid)
Syraqistan
Iran's nuclear program may have cost the country $500 billion or more Business Insider
Big Brother is Watching You Watch
Surveillance Court Rules That N.S.A. Can Resume Bulk Data Collection New York Times

Coming soon to your St. Paul library: Data tracking Minnesota Public Radio News (Chuck L)
'Did Jesus ride dinosaurs?' : Bobby Jindal's Twitter Q&A hilariously backfires Raw Story (furzy mouse). Only in America.
Jeb Bush Releases 33 Years of Tax Returns Wall Street Journal
No Labels stakes out a national agenda Washington Post
Gov. Brown Signs Law Ending Personal, Religious Exemptions to School Vaccine Requirements KTLA (EM)
Texas Board of Education to be headed by a homeschooler Daily Kos (furzy mouse)
Black Injustice Tipping Point
Freddie Gray & Baltimore Unrest Baltimore Sun
Normal Banks Are Helping Shadow Banks Grow a Lot Bloomberg
Class Warfare
The Sunny Side of Greed New York Times (reslic). Alternate title: "Why you should love your new corporate overlords." I trust NC readers will carpet bomb this piece in the NYT comments section. You can make fun of it here too.
Antidote du jour. From ABC. I miss Sydney, although the Sydney I miss is the Sydney of 12 years ago: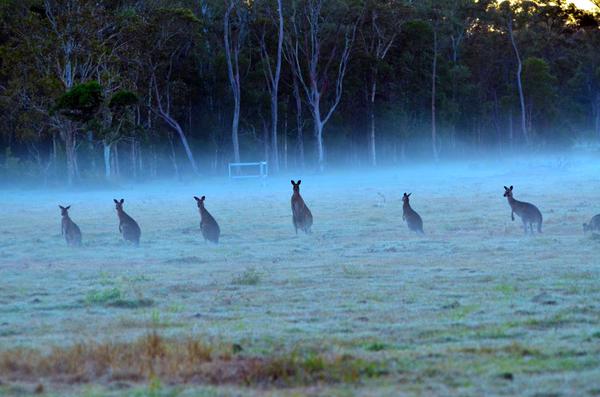 See yesterday's Links and Antidote du Jour here.