If you have not visited the site in the last few of days, please read our post on our site policy change.
New Image of Pluto: 'Houston, We Have Geology' Phys.org
Deep-Sea Cameras Reveal 'Sharkcano' National Geographic
When You Give a Tree an Email Address The Atlantic
Queen Elizabeth and Her Corgis: A Love Story Vanity Fair
London is now the global money-laundering centre for the drug trade, says crime expert Independent
I'm 'Quite' Worried About a Bond Market Bubble – Greenspan Wall Street Pit. Well, that's a relief.
Yellen Puts Bond Market on Notice 2015 Rate Increase Is Looming Bloomberg
U.S. Primary Bond Market Seized Up, Junk Bond Issuance Frozen, Chaos in China, Greece, Puerto Rico, Commodities Cited Wolf Street
BlackRock Says ETFs Help Improve Bond Market Liquidity Bloomberg
Angel investing is so huge, there's a 4-hour crash course to teach people how to do it Business Insider
The NYSE got off easy Business Insider
Grexit?
Finnish parliament against new bailout deal for Greece, reports say Ekathimerini

Greek capital controls in place for 'months': minister France24

Eurozone officials in deadlock over Greece FT

Greek Bailout Deal Remains Elusive Wall Street Journal

The Fate of Greece: Decision Time for Tsipras and Merkel Der Speigel

It is a document that shouldn't even exist. But it does, and is kept hidden behind the gray door of a safe with a black combination lock. The paper, around 1,000 pages thick, is stored in the presidential offices of the European Commission in Brussels and contains plans for a situation unforeseen in European Union treaties: the insolvency of a euro-zone member state and its exit from the common currency regime.

Germany floats Greek euro 'time-out' without more reforms Reuters

Greece news live: Germany readies five-year temporary Grexit plan after finance ministers fail to reach agreement Telegraph. Here is an excerpt said to be from the "time-out" plan, via German Green Sven Giegold (PDF):

This is Germany's plan—all of it—to make Greece sell €50bn of "valuable assets" or leave the euro for at least 5 yrs pic.twitter.com/bDODJ7VX83

— Matt O'Brien (@ObsoleteDogma) July 11, 2015

("Hospices" for "auspices"?) But yikes! This plan, however, was never actually presented to the Eurogroup, merely leaked.

Italy to tell Germany: enough is enough. Guardian

Down and Out in Athens and Brussels Jeffrey Sachs, Project Syndicate

How Does the Eurosystem Work? WSJ

Friday lay day – Surrendering to the Recession Cult Bill Mitchell

Greece: Past Critiques and the Path Forward Oliver Blanchard, IMF Direct

Greek debt crisis: Goldman Sachs could be sued for helping hide debts when it joined euro Independent

Revolution by proxy Ekathimerini
Syraqistan
What will happen to Syria? LRB. Long-form on Syria.

France says 'decision time' has come in Iran nuclear talks Reuters

One killed and four injured in car bomb blast outside Italian consulate in Cairo Daily Mail
2016
Puerto Rico
Puerto Rico's debt crisis, explained in 11 basic facts Vox

Puerto Ricans flocking to Central Florida lament island's worsening woes Orlando Sentinel

Puerto Rico Debt Crisis: US Commonwealth Announces Bond Buyback Effort Ahead Of Meeting With Creditors On Monday International Business Times
Ukraine and Puerto Rico: struggles with conflict, corruption or dependency Guardian
Moldova: Pondering Unification With Romania? Value Walk
Black Injustice Tipping Point
Check The Police Check The Police. Collection of police union contracts.

Fresno police shootings: Excessive-force lawsuits piling up long after landmark settlement Fresno Bee
The history of British slave ownership has been buried: now its scale can be revealed Guardian
Doll Parts The New Yorker
A dire threat to public employees from the Supreme Court Los Angeles
Want to keep ex-cons from returning to prison? Give them a liberal arts education. WaPo
The Dueling Weathermen of the 1800s Nautilus
The $heriff tool: detect price discrimination while you shop mathbabe
The Origin and Development of Markets: A Business History Perspective (pdf) Business History Review. From 2011.
Historically, market behavior has always been governed by rules, although they have been more intrusive for some commodities and in some localities than others. These rules relate to pricing, quality control, freedom of entry, and so on. They are enforced by law, by agreement, and by social convention. They provide reassurance to customers and help to maintain the reputation of the capitalist market system. Today, these rules are most apparent in the case of regulated natural monopolies, such as utilities, but in fact they apply to all markets.
I grant this paper is limited to "product markets" and not "factor" (capital, labor) markets. But really. Can anyone read Bill Black on the ginormous LIBOR bid rigging cartel, and not wonder whether fraud, in markets, is not a bug but a feature?
The Defenestration of Search Digitopoly
Antidote du jour: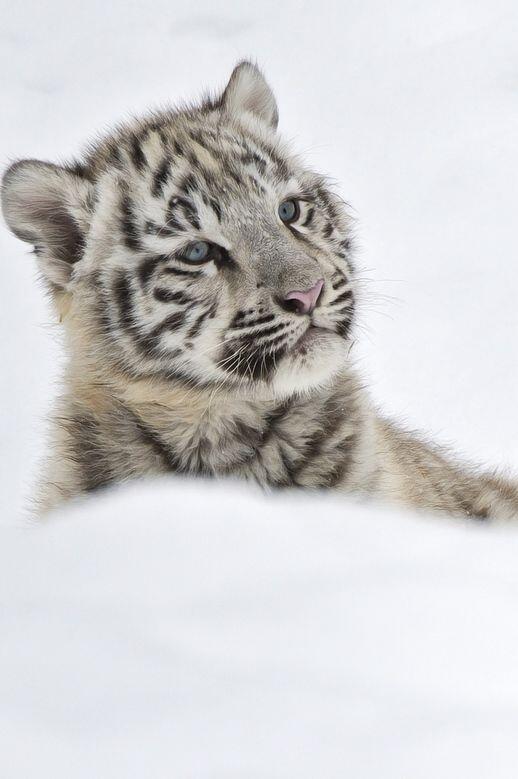 Beautiful blue eyes!
See yesterday's Links and Antidote du Jour here.