Fish learn fear from their role models Science (Todd M).
Mosquitoes Use Smell to See Their Hosts Bioscience Technology
Google Adds a Record $60 Billion to Its Stock in One Day Bloomberg
Bitcoin and space travel are two of the fastest-growing areas of venture-capital funding Quartz (furzy mouse). "Two of the industries most historically owned by the government."
Documents Published by WikiLeaks Reveal the NSA's Corporate Priorities Truthout
How Lynn Tilton Went From Company Savior to SEC Target Bloomberg. Annals of private equity.
Why Homejoy's collapse is not a harbinger of doom for the on-demand economy WaPo. Apparently, "shafting sharing economy" has passed its sell-by date, so WaPo has refreshed the concept with new obfuscatory verbiage.
Exclusive: Uber, Lyft face disability access questions from Massachusetts Reuters
A drone firing a gun: so this is what all the regulation is about The Stack
Silicon Valley Doesn't Believe U.S. Productivity Is Down Wall Street Journal. Those dudes in Silicon Valley are so arrogant they think D.C. needs help jiggering the numbers.
Thai police say London-based news outlet tampered with documents to discredit Najib Straits Times. Presumably, the Najib government will have to sign TPP. But Prime Minister Najib seems pre-occupied….
Manage, meddle or magnify? China's corporate debt threat Reuters
Boeing Warns Passenger Airlines That Carrying Bulk Shipments Of Lithium Batteries Can Cause Major Fires Onboard International Business Times
How to Speak Foreign Policy Like a Beltway Native Foreign Policy.
Grexit?
Leaving a sour taste: EU foreign office wants to fork out £2MILLION on a new silver dinner set for Brussels chiefs Daily Mail. Dulled edges and bent tines after making a meal of Greece?
Lunch with the FT: Beppe Grillo FT. With Podemos hors de combat, the pink paper moves on…
How to dress for a eurodrama FT (Todd M).
An HA/DR Solution to South China Sea Tensions The Diplomat
Mexico: Making the Dogs Dance NYRB
2016
Wall Street is picking its candidates in the 2016 presidential race — and 2 are already standing out Business Insider. Re Silc: "Crips or bloods; take your pick."

O'Malley and Sanders interrupted by Black Lives Matter protesters in Phoenix Guardian. So far as I can tell, O'Malley melted down, and Sanders at least got a Q&A going, but clearly in each case staff should have prepared the candidate for such contingencies. #BlackLivesMatter doesn't mess around! Assuming the Kos organizers didn't set the whole thing up, of course, Clinton very conveniently being absent. Not that I'm foily. The Beltway Shopper has a field day because the left.

Hearing Footsteps, Fake-Ass Progressives Rush to Demonize Bernie and Lionize Hillary Observer 

O'Malley more Conservative than Clinton? Crowdpac. "Crowdpac's objective algorithm…."

Bernie Sanders isn't Barack Obama, and 2016 isn't 2008 WaPo. True. Sanders is highly unlikely to be able to (a) get Paul Volcker's endorsement and (b) throw Volcker under the bus.

Barack Obama's Long Game Politico 

Tip O'Neill's Idea That All Politics Is Local Is How Government Dies Esquire (Re Silc).
Army Whistleblower Turns Populist American Conservative (Re Silc).
Black Injustice Tipping Point
Confronting myths about causes of the Civil War McClatchy

Police accused in Freddie Gray's death say they gave statements under duress  Baltimore Sun. They feared losing their jobs.

Big business built the prison state. Why should we trust them to tear it down?  Guardian
Climate
Class Warfare
Capitalism: Morality and the money motive FT

"Conscious Capitalism" Icon Whole Foods Exploits Prison Labor Counterpunch

In Maine, a Minimum Wage Law With a Surprise Inside Bloomberg
Here's why we should stop using the term 'millennial' as an age group or generation Linkedin. Put down your coffee. 
A former engineer says Intel has a 'meritocracy' problem Bloomberg
Gorgeous glass sculptures let you see into the world's most deadly viruses The Verge (furzy mouse)
Ashes 2015, day three report: England's revival is short-lived as Australia turn the screw Daily Telegraph. Also too, sledging.
How the Blitz sent Britain sex mad: New book reveals Hitler's bid to bomb us into surrender had another startling effect Daily Mail
Antidote du jour: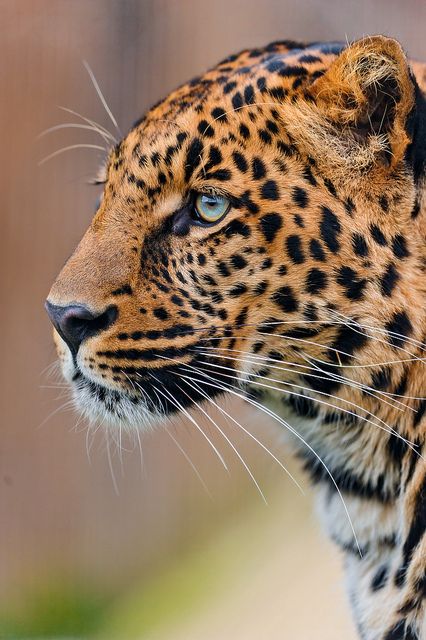 See yesterday's Links and Antidote du Jour here.