How Walking in Nature Changes the Brain New York Times. Aargh. I hate to be a critic, but this is junk science. One group walked in a park while the other "strolled for the same amount of time near heavy traffic." Heavy traffic is noisy and disagreeable! To see if the "walking in the park" effect is valid, you'd need to construct a no-stress alternative. Walking on a treadmill? Walking in a quiet but no-nature setting (say, ugh, mall walking)?
Meet 'Fried Jesus,' the State Fair Food Genius Who Invented Deep-Fried Butter Munchies. Resilc: "USA USA is the most foreign country I've ever visited."
Toxic Waste Sullies Solar's Squeaky Clean Image OilPrice
Robot surgeons kill 144 patients, hurt 1,391, malfunction 8,061 times The Register. Chuck L:
Sadly the reports on precise causes are incomplete and the vast majority of deaths and injuries are simply listed as "malfunction," which could mean either the mechanical surgery unit failed or the operator cocked up, coauthor Dr Ramen told El Reg.

There are other loose ends, such as rates of injury and death from "conventional" surgery.
Chinese economy concerns wipe $40bn off value of Apple Guardian (furzy mouse)
Capital exodus from China reaches $800bn as crisis deepens Telegraph. Important. I need to spend more time posting on China, but this is great one-stop shopping for now. Victor Shih warned in 2011 of the danger of financial liberalization, that capital flight by the wealthy would derail China's growth model.
Stock Downturn Hits Chinese Investors in the Heart, Not Just the Wallet New York Times
Giant Hedge Fund Bridgewater Flips View on China: 'No Safe Places to Invest' Wall Street Journal
'Action required to stop sinking of the Capital' (meaning Bangkok). The Nation (furzy mouse)
Crisis in Greece overshadows campaign in Portugal poll Financial Times
Annoying Euro Apologetics Paul Krugman. Swedish Lex:
I have pointed at the difference in economic performance between the countries post 2008. Finland is apparently digging itself deeper and deeper into the euro hole. Swedes say "what crisis?"

Krugman omits to mention that both Finland and Sweden devalued massively in the early 90s (in particular in relation to the DM), which pushed growth in both countries for at least 10 years. Then Finland joined the euro.

Finland would have everything to gain by a multi-trillion EU fiscal stimulus financed with euro bonds. Only they do not seem to understand that.
Grexit?
Greek parliament approves next phase in bailout reforms Guardian (furzy mouse)

Athens delays increasing farmers' taxes Financial Times

Alexis Tsipras and His Syriza Party Clash as Greece Faces Another Deadline New York Times

Why the Greek deal will work Project Syndicate. A remarkably contrarian reading, but Kaletsky was virtually the only pundit who predicted that Tsipras would capitulate.

Intentionally or otherwise, Schäuble has killed off the prospect of a Grexit EUROPP

Property prices may drop up to 18 pct by 2017 ekathimerini. This sounds rosy, particularly since, as I recall, real estate taxes are set to increase.

Greece is more useful to Russia inside the EU than out Financial Times

Did Putin Sell Out Greece? Bloomberg. We've never seen what Putin would have to gain from meddling with Greece now. He can do better by waiting to see if things become more unstable, which lowers the cost of any intervention and gives him more perceived legitimacy. Plus any money he would have given early this year would have gone straight into the hands of the creditors, including the IMF, which is funding the war in Ukraine despite its rules against that sort of thing.

Why Piketty is wrong Suddeutsche Zietung. Brace yourself.

The Mystery Of Greek Prime Minister Alexis Tsipras' Popularity Even After Austerity Huffington Post

Diary, Tariq Ali London Review of Books (Sid S). On recent events in Greece.
Syraqistan
Persia's approaching gold rush Pepe Escobar, RT

Saudi Arabia Approves of Iran Nuclear Deal, U.S. Defense Chief Says New York Times. Resilc: "We must have closed the deal on selling them a bomb."

Martin O'Malley's Link Between Climate Change and ISIS Isn't Crazy Atlantic (furzy mouse)
Ukraine/Russia
Pentagon Moves to Send Better Radar to Ukraine Wall Street Journal. This article struck me as black humor. So souped-up radar is a magic bullet to solve the flagging war effort in the east? This is a variant of the standard Obama formula, that every problem can be solved with better propaganda. Here, the corollary is that every combat problem can be solved with better tech toys. Ahem, the real issue is as I understand it the soldiers from the west don't want this fight. You can't solve for troops with no resolve.
Imperial Collapse Watch
How to Speak Foreign Policy Like a Beltway Native Foreign Policy (Valissa comment at Sic Semper Tyrannis)

It ain't over til it's over: America's wars drag on no matter what officials say Guardian (reslic)
Drug Companies Pushed From Far and Wide to Explain High Prices New York Times. Long overdue.
Senate Bill May Kick 200,000 Off Social Security If They Have Arrest Warrant Alternet (furzy mouse). And it goes without saying that this population will be disproportionately black.
20 ways Bernie Sanders has stood up for civil and minority rights Alternet. Ditto: "A powerful indictment of the swift boating of Sanders on racial and civil rights issues."
The Democratic nomenklatura and #BlackLivesMatter Lambert. Important.
Donald Trump leaves indelible mark on Republicans Ed Luce, Financial Times
Republican contenders scrambling to adjust to 'Trumpism' Associated Press
Scott Walker: Military Actions on Inaugural Day are 'Very Possible' Nation (furzy mouse). In which Walker reveals himself to be simultaneously insane and incompetent. Unless he plans to hit the big red nuclear button, you don't launch military operations with no planning, and a new Commander in Chief can't order up plans until he is sworn in.
The Campaign of Deception Against Planned Parenthood New York Times
Black Injustice Tipping Point
Man dies after police hogtie him at Mississippi concert Reuters (EM). To the point that whites also get brutalized by cops (one assumes he was white; you'd expect the media to mention race if he were black, given that police brutality against blacks in now in the spotlight).
NY regulator sends message to Symphony Financial Times. This is a very positive sign about the seriousness of the Department of Financial Services in the post-Lawsky era. Symphony is designed to allow confidential market-rigging. How the hell can that be legal? And of course, the DoJ and SEC are completely missing in action.
Class Warfare
Antidote du jour (Stephen L):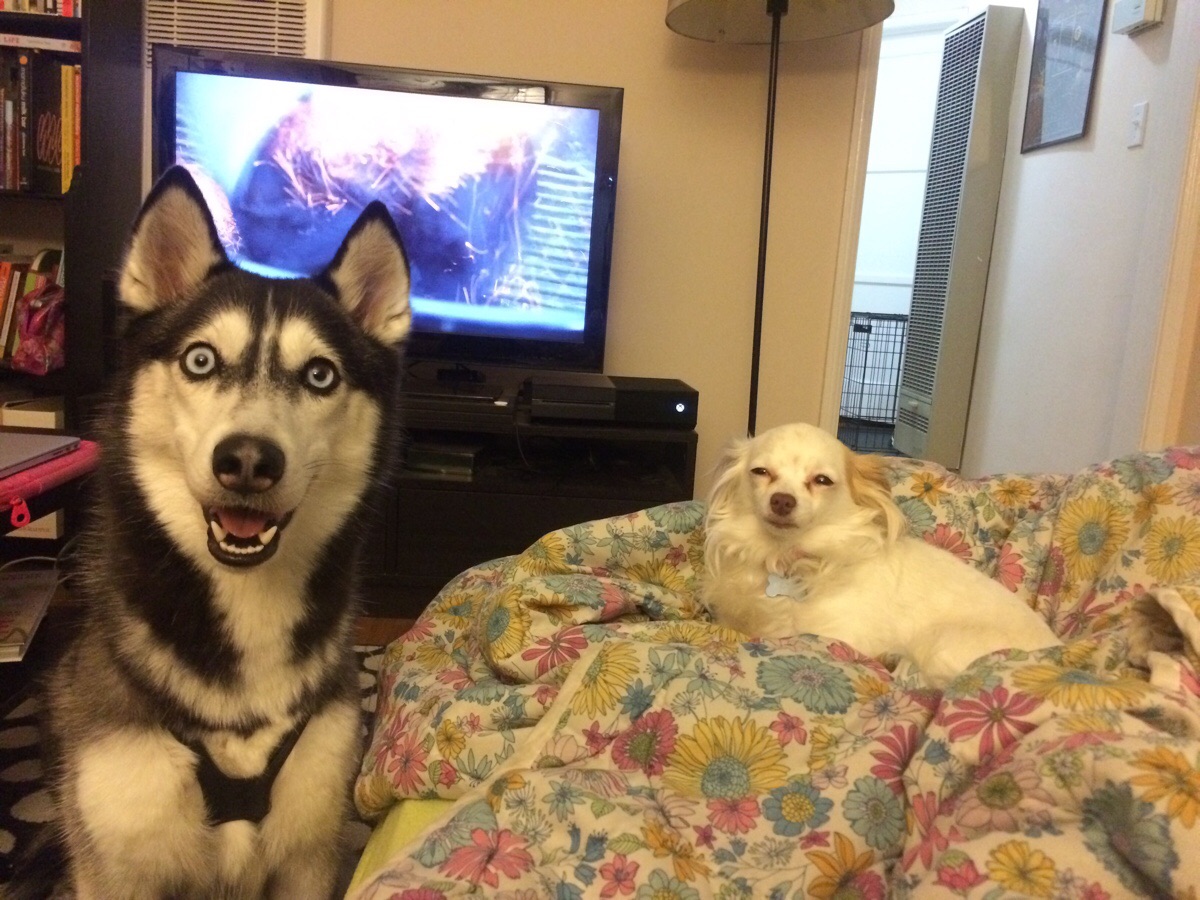 See yesterday's Links and Antidote du Jour here.