Dear patient readers,
I am again tardy on Links. Please check back at 7:30 AM for the full version.
'Killer' seagulls top the pecking order for a media frenzy Guardian (vidmi)
Resolving Social Conflict Is Key to Survival of Bacterial Communities ScienceBlog
Earth's Most Famous Climate Scientist Issues Bombshell Sea Level Warning Slate (Lawrence R)
NASA spies Earth-sized exoplanet orbiting Sun-like star Nature News & Comment. Chuck L: "430 parsecs is about 1,400 light years."
Breaking bad at NIST Science/AAAS (Chuck L)
Meth Lab Explodes Inside Government Building New York Magazine (reslic)
Bill Nye on the Monsanto Eco Disaster: 'We Accidentally Decimated the Monarch Butterfly Population' EcoWatch
Thousands of Apps Secretly Run Ads That Users Can't See Bloomberg (EM)
Why Bitcoin Group's float is still in limbo Sydney Morning Herald (EM)
China outlook weakens as Caixin/Markit flash PMI hits surprise 15-month low Sydney Morning Herald (EM)
Nikkei vows to respect FT's independence Financial Times
GM is struggling to hit targets in China due to falling car prices and weak economic growth Reuters
What can French and German fairy tales tell us about the eurozone crisis? Foreign Policy (Dr. Kevin)
Fintan O'Toole: Europe divided by a sense of crisis and a sea of amnesia Irish Times (Margarita)
Euro Zone: Italy Leans While Greece Tumbles Bloomberg
Low-income families pushed out of London Financial Times. "Low income"? How about middle income too?
Grexit?
Syraqiatan
A Year Later, U.S. Campaign Against ISIS Garners Support, Raises Concerns Pew Research

U.S. Jets to Use Turkish Bases in War on ISIS New York Times

Israeli Military Admits to Supporting Syrian Jihadis George Washington
Ukraine/Russia
Oil and gas crunch pushes Russia closer to fiscal crisis Ambrose Evans-Pritchard, Telegraph
Imperial Collapse Watch
America's Already-Failed Cyber War American Conservative (resilc)
Big Brother is Watching You Watch
OLC Undermines DOJ Inspector General Independence Marcy Wheeler

US court says 'pocket-dialed' calls are not private ITworld (Chuck L)
Criminal Inquiry Is Sought in Clinton Email Account New York Times. Notice the passive voice in the headline? The Grey Lady seems loath to flag that the pressure is coming from inspectors general.
The short-fingered vulgarian cometh Pando
Black Injustice Tipping Point
'Selma' director Ava DuVernay says dashcam video of Sandra Bland arrest was doctored Raw Story

CNN Panel Explodes After Ex-Cop Says Sandra Bland Died Because She Was 'Arrogant From the Beginning' Alternet
Police State Watch
Court Declares Air Fresheners, Pro-Police Stickers as Reasonable Suspicion for Cops to Pull You Over Free Thought Project

How Newark Held Its Police Accountable Open Society (Judy B)
Defending The $3 Billion Bail Business Takeaway (Reslic)
U.S. Racing to Show Links to Elusive Hackers in JPMorgan Attack Bloomberg
Government Pension Cuts Tangled in Patchwork of Legal Rulings New York Times
Deciphering Puerto Rico's Debt Crisis Council on Foreign Relations
Class Warfare
Attorney Market for Discharging Student Loans Dale Jiminez, Credit Slips

Push to Lift Minimum Wage Is Now Serious Business New York Times

@EricaJoy's salary transparency experiment at Google (with tweets) Storify (Chuck L)

Uber faces class action lawsuit filed on behalf of Ontario taxi driver CBC (Chuck L)

Woman upset after car stolen by FlightCar renter ABC7. EM: "Ah, the wild, wacky 'sharing economy'. As for the 'thefts are incredibly rare' claim by Mr. Adlesh, well perhaps outright vehicle thefts are rare, but let's just say that the Yelp reviews are in interesting mix of 'great' and 'hair-rasing'."
Antidote du jour (reslic). This may seem a bit fierce, but we need our bees!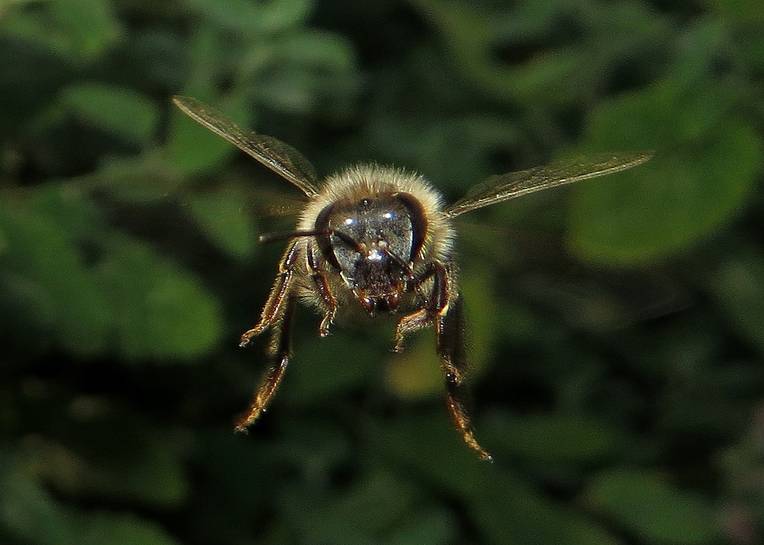 See yesterday's Links and Antidote du Jour here.