Siberian woman extradited to Russia accused of leading a gang which raped two men Siberian Times. Wow, this beats anything from the Daily Mail. Oregoncharles: "In the Yeti class, I think."
Commonly prescribed drugs affect decisions to harm oneself and others PhysOrg (Chuck L)
This graffiti artist's 'experiment' with the authorities escalated hilariously Mashable (jx3)
Snake skin inspired surfaces smash records, providing 40 percent friction reduction PhysOrg (Chuck L)
Doomsday Grants Will Advance Important A.I. Research MIT Technology Review (David L)
China's Boom Has World Bank Worried Bloomberg
ECB adds state companies to QE buying Financial Times
David Cameron: Twitter and Facebook privacy is unsustainable Politics.co.uk (Chuck L)
Scandinavia's errors: lessons for Greece and Britain Telegraph. Read with a fistful of salt.
Grexit?
Greece needs €60bn in new aid, says IMF Financial Times

Rivals to rally as Greek vote looms BBC

Patriotism Trumps Economics for Many Greeks Ahead of Bailout Referendum Wall Street Journal

Greece Finance Minister Varoufakis: 'Agreement will be reached' BBC. Wow, watch the video. The KKE is opposed to the referendum and proposes its own ballot! Varoufakis also claims that Greek banks will re-open on Tuesday regardless because there will be an agreement. Huh?

Referendum question not legally correct – EC's Dombrovskis Guardian

New opinion poll shows yes vote slightly ahead in Greece ekathimerni. Lambert called this yesterday: no matter how this vote comes out, it will be seen as neither clean (see KKE objection above as an example) nor decisive. That perpetuates the legitimacy question.

How we would have restructured Greece's debt, by the IMF FT Alphaville

IMF admits: we failed to realise the damage austerity would do to Greece Guardian (Swedish Lex)

Hopeful Start to Greek Debt Negotiations Quickly Soured New York Times. "Start"? This was the very last gasp. And omits a key bit, that the June 30 deadline was rigid and that Greece had effectively agreed in the memo it signed with the Eurogroup in February that that the negotiations about the "second bailout" funds, the money that went poof on June 30, were ONLY about structural reforms.

Greece's banks limp until vote in hope for Monday ECB salvation ekathimerini. Varoufakis per above assumes the ECB loosens the choke chain.

Behind the Greek Crisis Consortiumnews (Chuck L)

The Bill: Germany Faces Billions in Losses If Greece Goes Bust Der Spiegel. An extremely useful piece particularly given its mass market target. Describes the 2010 and 2012 bailouts and shows the payment schedule for Greece to make to the facilities for which European governments provided guarantees. Explains why the threat of default, which the Greek government apparently thought was a nuclear weapon, is unpleasant rather than intimidating:

Even though the total figure of €61.53 billion is quite large, its actual impact on the German budget would be less dramatic because the losses would be spread out over a long period of time extending to 2054. The annual losses occurred would never exceed €3 billion, with most yearly figures running between €1 billion and €2 billion. Those sums certainly aren't peanuts, but a country as big as Germany should be able to absorb them. Just to offer a comparison, the city-state of Berlin received €3.5 billion in transfer payments from other German states last year. One also shouldn't forget the effect of inflation: The just under €3 billion in debt default Germany would have to cover in 2043, the year with the highest risk for the country, would likely be a considerably lighter blow then than it would be now.

It also discusses the additional losses that could result from a Grexit (such as losses on Target2 balances). It only vaguely alludes to the idea that the ECB could monetize any loss.
Syraqistan
Hillary Clinton's Failed Libya 'Doctrine' Consortiumnews (furzy mouse)

Britain Hints It May Join U.S. Campaign Against ISIS in Syria New York Times

Emails to Hillary contradict French tale on Libya war – Al-Monitor
Imperial Collapse Watch
Failure of new U.S. weapons systems may be more than science fiction Reuters (reslic)
Trade Traitors
Trans-Pacific Partnership: Leaked Trade Deal Draft Shows Big Pharma's Sway International Business Times (RR)
BP to Pay $18.7 Billion for Deepwater Horizon Oil Spill New York Times
Former Virginia Sen. Webb Enters Democratic Presidential Race Wall Street Journal
Scott Walker's Hard Right Turn in Iowa May Hurt Him Elsewhere New York Times. We can only hope.
And Christie makes 16: Why are so many people running for president? Reuters (reslic)
Chicago's 'cloud tax' makes Netflix and other streaming services more expensive The Verge (Chuck L)
Maine lawmakers tighten foreclosure rules in win for consumers Reuters
Puerto Rico – the Greece in America's back yard Gillian Tett, Financial Times
Why you can't believe the unemployment numbers Business Spectator
June's unemployment dip means more Americans leaving the workforce PBS
Class Warfare
Our Spoiled-Brat Economy Of Two Minds
Antidote du jour. Richard Smith: "Particularly nauseating antidote" from Bored Panda. Do remember that Richard Smith is a connoisseur of the anti-antidote (see this example):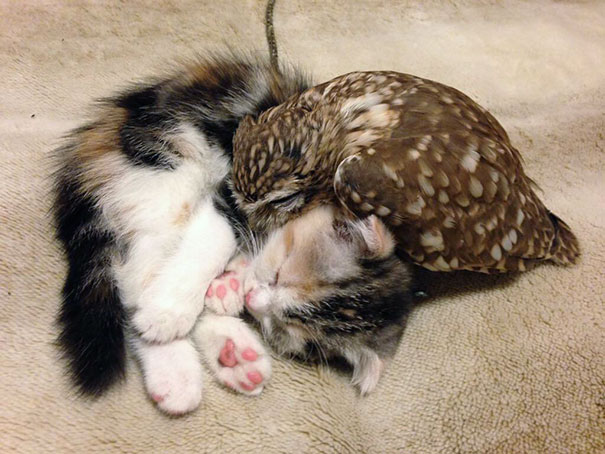 See yesterday's Links and Antidote du Jour here.