Burt of Burt's Bees dies at 80 Jul. 6, 2015
Man flies balloon-powered lawn chair over Calgary Toronto Star. Years ago, a guy did this in LA and got into commercial airspace. I believe he was charged with a felony.
Google's algorithm shows prestigious job ads to men, but not to women. Here's why that should worry you. Washington Post
UI Fail: How Our User interfaces Help to Ruin Lives Lauren Weinstein. Important if you care about tech or design.
The Real Importance of Japan's New Strategy for the Mekong Diplomat
China's new rules risk creating subprime economy Sydney Morning Herald (EM)
China stock market rout deepens Financial Times. Ugly.
Anti-corruption Affects LV Sales in China, Making it Sell Steamed Bun People's Daily China
Malaysia to Freeze Bank Accounts Tied to Probe of Alleged Transfers to Prime Minister Wall Street Journal
Amid the Greek Crisis, Bitcoin Reminds Everyone It's Not Perfect Bloomberg. Lambert "Note last para."
How Expensive Are Our Houses? Pieria
Grexit?
Your humble guest writer Nathan Tankus appears on an INET Webinar this morning talking about Grexit:

In this special session organized by the YSI Financial Stability Working Group, we will discuss the mechanics of the possible GREXIT and how costly the various scenarios may be for both the creditors and the Greek economy.

Discussants:
Nathan Tankus
Josh JW Mason

Time: 7 July, 10 am ET / 16 CET

To join, click here: https://global.gotomeeting.com/join/193839485

Greece Referendum: Syriza Didn't Get The Message 99GetSmart. A must read: "Tsipras and his government are going hard for a new agreement that will not be popular, and which will not be much different from the proposals which Greek voters said 'no' to….It is clear that Varoufakis is not a hero or a man of integrity."

Dutch PM Rutte: "Did Greeks really think that if they voted 'no', we would come and ask: 'how else would you like it?'" #Grexit @mvanhulten

Greece loses the gambit Warren Mosler. Important.

European Central Bank tightens noose on banking system as creditor powers punish Greece Ambrose Evans-Pritchard, Telegraph

Rift Emerges as Europe Gears Up for New Talks on Greece Bailout New York Times. "Rifts" means negotiating delays from the lender side as Greece's banks and importers slowly die and shortages start.

Diesen 5-Punkte-Plan muss Merkel vorlegen Bild. Remarkable. But the spanner in the works is the Grexit, and that is looking like the part most likely to happen. And if you burn down Greece (which is what Grexit will do economically), even a 50% haircut is inadequate. Recall that Argentina, which only went though a currency depreciation, a vastly milder event, had its creditors take 70% haircuts.

Greek Crisis Shows How Germany's Power Polarizes Europe Wall Street Journal. Merkel is being unusually clumsy. It's not clear why the creditors are moving so quickly against Greece, but she may be hemmed in by her MPs. There are smaller countries that are also not keen to give in to Greece, like Latvia and Slovakia. and it's surprising to see her not have them play a more prominent role.

To: Alexis. From: Yanis. Subject: Thank you! Observing Greece.

Meet Euclid Tsakalotos, the man who has replaced Yanis Varoufakis as Greece's new finance minister Telegraph

A stealthy route to Grexit Wolfgang Munchau, Financial Times

Greek banks to remain closed Tuesday and Wednesday Reuters

Can Greece Print Euros? No, Not Really; Parallel Currencies Now in Use Michael Shedlock (furzy mouse)

Can Greece Rescue Itself? Bloomberg. Editorial. Notice the obfuscation of agency: "…its banks have had to close."

Statesmanship and the Greek Crisis Jeffrey Sachs, Project Syndicate (David L). "If Tsipras and Merkel meet as mere politicians, the results will be catastrophic."

Thoughts on the Greek Referendum and the Democracy Mismatch in Public Debt Crises Anna Gelpern, Credit Slips

GREEK STARTUPS CUT OFF FROM THE CLOUD Fast Company
Ukraine/Russia
Saudis to invest $10bn in Russia Financial Times. A poke in America's eye
Syraqistan
Iraqi Forces Plan Offensive to Retake Ramadi From ISIS New York Times
Imperial Collapse Watch
Hillary Clinton Suggested Lanny Davis Back-Channel to Honduras First Look
Big Brother is Watching You Watch
Massive leak reveals Hacking Team's most private moments in messy detail ars technica

Zero for 40 at Predicting Attacks: Why Do Media Still Take FBI Terror Warnings Seriously? FAIR
The Choice Ahead: A Private Health-Insurance Monopoly or a Single Payer ReaderSupportedNews. RR, from the article: "Insurers are seeking rate hikes of20 to 40 percent for next year because they think they already have enough economic and political clout to get them."
Hundreds of wildfires scorch Canada as extreme heat spreads Mashable (David L)
Holder says bank fines better than 'making examples of people' Francine McKenna, MarketWatch (TF). He also said, "I think the cultures have changed." Bill Dudley of the New York Fed and Mark Carney of the Bank of England beg to differ.
Former US Attorney General Holder Through the Revolving Door Intercept. Gary B: "Appears Eric Holder"s nickname "Place", while he was U.S. Attorney General, had a factual basis."
Black Injustice Tipping Point
A Study Documents the Paucity of Black Elected Prosecutors: Zero in Most States New York Times

Michigan cop charges black graduate student with felony for driving to a well-lit area Boing Boing
Philly Police Defy Federal Recommendations, They Want to be Able to Kill People Anonymously Alternet
Democrats, Republicans attack municipal pensions in Pennsylvania WSWS
Conviction of Former Goldman Sachs Programmer Is Overturned New York Times. Mirabile dictu!
Sealed HSBC Report Shows U.S. Managers Battling Clean-Up Squad Bloomberg (reslic)
Bank living wills reveal Wall St victims Financial Times. Morgan Stanley and Goldman would be goners, as would have been the case in 2008.
Antidote du jour. Stephen L: "From the FB page of Lake Tahoe Wildlife Care, Inc."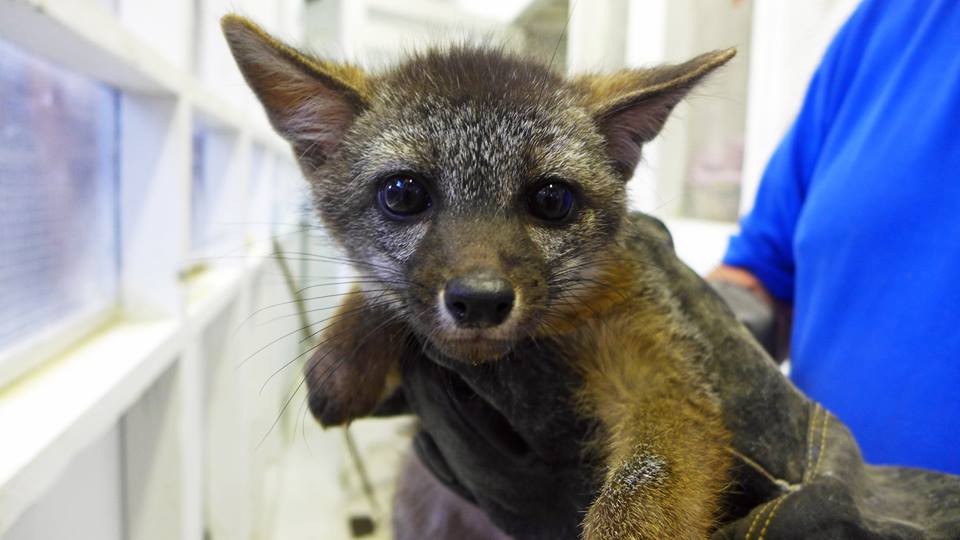 See yesterday's Links and Antidote du Jour here.