The mystery of Neanderthals' massive eyes BBC
Some STIs Are Beneficial, and May Have Boosted Evolutionary Promiscuity Scientific American
Cancer-detecting dogs approved for NHS trial Guardian
Goldman Hires Ex-NATO Chief to Guard $1.5 Billion Danish Stake Bloomberg (EM). Revolving military door.
China under mounting pressure to ease policy as economy stumbles Reuters
Brazil's Central Bank to Increase Foreign-Exchange Intervention WSJ
Pentagon prepares for century of climate emergencies and oil wars Middle East Eye (MP). From the DoD report: "Global resource constraints will also undermine the integrity of the Army's supply chain… We can no longer assume unimpeded access to the energy, water, land, and other resources required to train, sustain, and deploy a globally responsive Army."
Looking for a Job? How's Your COBOL? LazerFiche (MP).
What Is Nature Worth to You? NYT
In Which I Agree in Part and Dissent in Part with Paul Romer's Narrative of the Intellectual Collapse of Chicago-School Macro Brad Delong
Grexit?
Greece, Creditors Make Progress in Talks to Secure Bailout WSJ
Cyprus has provided Greece with an object (and abject) bail-out lesson Telegraph
Greece inches closer to third bail-out deal but Finns insist rescue package 'won't work  Telegraph
New refugee camp backed by 1 mln in public funds  Ekathimerini

2016
Hillary Clinton starts taking some risks — and landing some punches WaPo
Sanders: Some criticism of Hillary Clinton is motivated by sexism MSNBC
Donald Trump is Hillary Clinton's dream come true The Australian
Hillary Clinton readies student loan reform rollout  Politico "Her advisers have also discussed creating a bill of rights for student loan carriers and risk-sharing for colleges, which means schools could be penalized when students default or can't repay their loans." Students don't need a "bill of rights", they need bankruptcy and/or debt cancellations. Additionally, "risk sharing" with colleges pushes for more tuition increases on new students, punishes schools for a bad economy and incentivizes them to shrink certain majors seen as "unprofitable". Fear democrats bearing solutions.
How Hillary Can Keep Biden Out Politico
Donald Trump Remains Defiant on News Programs Amid G.O.P. Backlash NYT
Donald Trump: "I will be phenomenal to the women" CBS News
New NBC News/Survey Monkey Poll: Donald Trump Still in the Lead After Debates
Talk of Biden bid grows louder among Iowa liberals The Des Moines Register
Syraqistan
Behind Israel's Hysterical Opposition to the Iran Nuclear Deal Counterpunch (Glenn F)
Buchanan: Obama vs. Bibi MIsh Shedlock (EM)
ISIS battles Syria rebels for key supply lifeline Al Arabiya
Iraq's Premier, Facing Protests, Proposes Government Overhaul NYT
Oil price slump pushes Saudi Arabia to fund raise with $US5.3b bonds sale Sydney Morning Herald
Black Injustice Tipping Point
Unarmed Black Teen Killed By Police at Texas Car Dealership New York Magazine.
Kasich open to requiring police body cameras Houston Chronicle
'Black Lives Matter' and the G.O.P. NYT Op Ed.
2 arrested at peaceful Black Lives Matter protest KOIN, Portland CBS affiliate
The Friedmans N+1. About the Child Abuse Hysteria of the 1980s. Important Read. The author, Richard Beck, has a book coming out on the topic called "We Believe the Children". He did a good interview on the radio show This is Hell.
Antidote du jour, hat tip Marie Calloway: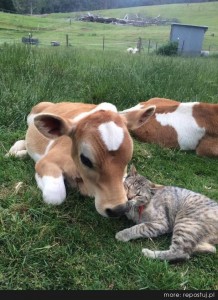 See yesterday's Links and Antidote du Jour here.