Meet the electric life forms that live on pure energy New Scientist
Lion hunting is booming, and Americans do most of the killing Reveal
Giant spider web in Dallas suburb 'draping trees like shrouds' Birmingham News
Ever wondered how slugs make more slugs? Like this… WaPo
Not such filthy pigs after all! Wild boars WASH their food by cleaning fruit in a stream and turn their snouts up at dirty apples Daily Mail
Shadow Banking Draws Canadians Where U.S. Banks Are Warned Away Bloomberg
Why American Teens Aren't Working Summer Jobs Anymore Bloomberg
Mornings in America Paul Krugman, New York Times. Unemployment rates under Reagan and Obama look similar over time. Has Krugman changed his mind about Obama's views on Reagan's  "good ideas," then?
If the 'Rising Africa' hype has you eyeing investments in Africa, read this first Quartz
China's forex reserves fall for 3rd straight month China Daily Asia
Grexit?
With Greece's healthcare system in ruins, people are turning to illegal free clinics Quartz

27 Powerful Pieces Of Graffiti That Paint Greece's Frustration Amidst Crisis HuffPo

Greece and creditors close to finalizing details of bailout deal Deutsche Welle

Why have we not heard anything about Greece for a while? The Journal

Finland could stay out of new Greek bailout – foreign minister Reuters

Athens in 'intense' weekend talks to avoid another loan default Straits Times. "According to the Sunday edition of the German Frankfurter Allgemeine Zeitung, a 27-page draft memorandum of reform commitments must be signed off by the Greek government this weekend to allow the new bailout to go through before the Aug 20 repayment falls due."

Greek Shipping Industry Extends Its Dominance WSJ

Migrant crisis overwhelms Greek government Ekathimerini. "The meeting was called in the wake of European Commissioner for Migration and Home Affairs Dimitris Avramopoulos informing Tsipras that Greece was missing out on more than 500 million euros in European Union funding because it has failed to set up a service to absorb and allocate this money for immigration and asylum projects."
Plugging Leaks: Merkel's War on Germany's Press and Parliament Der Speigel
The Problems of the Eurozone LRB
2016
Fireworks at the Republican Debate Peggy Noonan, WSJ

Trump pulls in 24m viewers for Fox debate FT

Don't understand the Trump phenomenon? Just watch Megyn Kelly's voter panel. WaPo

Forget Everything Else. Look at Trump's Net Favorables TPM

Donald Trump's invite to RedState event revoked over Megyn Kelly comments Politico

Donald Trump doubles down on 'mess' Megyn Kelly and blasts 'total loser' activist in epic statement Business Insider. Trump press release:

"By the way, the guy (Erick Erickson) who made the decision about RedState called Supreme Court Justice David Souter a 'goat [expletive] child molester'[1] and First Lady Michelle Obama a 'Marxist Harpy.'[2] He was forced to make a humbling apology," the real-estate developer's campaign declared.

The statement went on to call Erickson a "total loser."[3]

[1] Salon; [2] Wonkette; [3] Bingo!

Is the Most Powerful Conservative in America Losing His Edge? The Atlantic. More on Erickson.

Donald Trump Speaks the Truth Credit Slips. As far as bankruptcy, at least.

God Denies Having Daily Conversations With Ted Cruz Daily Currant
A mathematician may have uncovered widespread election fraud, and Kansas is trying to silence her Americablog
The Religious Roots of Domestic Terror Daily Beast
Judge refuses to throw out fired professor Steven Salaita's case against University of Illinois-UC Salon. And the Chancellor resigns. Abruptly.
Many confused by tax filing requirements could lose their ACA tax credits PNHP
Nearly half the people fighting wildfires wreaking havoc across California are prison inmates Business Insider
Black Injustice Tipping Point
Class Warfare
Why 'Do What You Love' Is Pernicious Advice The Atlantic
Cannabis: Silicon Valley's hot new sector FT
Was William Shakespeare high when he penned his plays? Independent. Click-bait headline, but interesting article.
Def Con: Hackers can virtually kill people, manipulate death records, Australian security expert says ABC
Yes, Mr. President, We Remade Our Atlas to Reflect Shrinking Ice National Geographic
England win the Ashes as Ben Stokes and Mark Wood clean up Australia tail to send sorry tourists home empty handed Daily Mail
Learning to Speak Lingerie New Yorker. Chinese lingerie merchants in Egypt. Must read, on "globalism."
Antidote du jour, hat tip skippy. Via: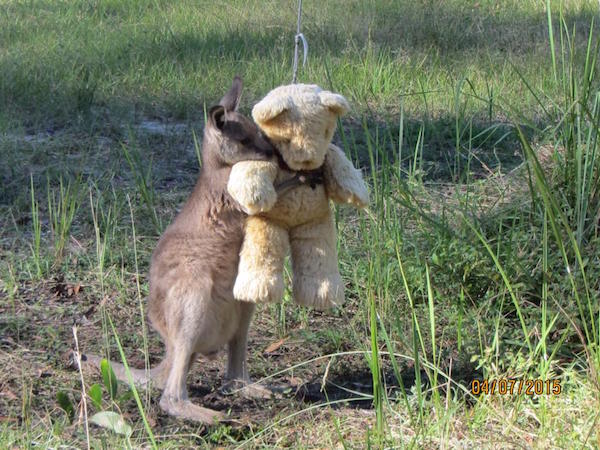 See yesterday's Links and Antidote du Jour here.