Forgive the pet peeve: I'm getting tired of the fear-mongering regarding, "If you are from a state where your drivers' license does not conform to the requirements of the Real ID act, you'll need a passport to fly next year."
Bollocks. I know people personally who've flown with no valid government issued ID. The TSA puts you through additional screening. This story describes the process. Allow extra time.
The reason for this press barrage, I suspect, is that the officialdom does not want the TSA swamped by people who don't bring passports. But on the other hand, if you want to throw a bit of sand in the gears of the security apparatus, or if you are reluctant to risk losing your (probably only) government IDs by carrying them both at the same time, you might want to go this route. But be really nice and give a reason as to why you are not carrying the docs they'd like you to have.
Pope Francis Reverses Position On Capitalism After Seeing Wide Variety Of American Oreos Onion (David L)
Melting permafrost could cause $43 trillion worth of economic damage Business Insider (David L)
Bank of America files patent for cryptocurrency wire transfer system FierceFinanceIT. Patent squatting is not a plus for market development.
Is Uber's ultimate goal the privatisation of city governance? Guardian
Apple's App Store Got Infected With the Same Type of Malware the CIA Developed Intercept
China?
China manufacturing index at 78-month low Financial Times
As George Osborne kowtows, the world sinks beneath a sea of Chinese overcapacity Telegraph
With King in Declining Health, Future of Monarchy in Thailand Is Uncertain New York Times. Furzy mouse: "I saw that a newspaper publisher in Bangkok won't print the Times because of this article…"
Deployment of new US nuclear weapons in Germany frontal21 (guurst). Original in German here.
Marine Le Pen faces trial for inciting racial hatred after comparing Muslims to Nazis Daily Mail. I wondered why she was so quiet in the face of refugee crisis.
Refugee Crisis
E.U. votes to distribute 120,000 asylum seekers across Europe Washington Post (furzy mouse)

Vote to Take In Migrants Tests Limits of Unity in Europe New York Times
Cameron's Animal House
What the British are really laughing about The Leveller

What #PigGate Really Says About the State of British Politics Foreign Policy
Grexit?
Greece budget update – September Bruegel

Greece's Cruel October: Clock Ticks To Implement New Austerity Reforms Huffington Post

Brussels bureaufascists mark another victory in the Greek battlefield failed evolution
Ukraine/Russia
Ukraine can rely on NATO, Secretary General says in visit to Kiev NATO. Guurst: "Gotta pinch yourself to believe it."
Syraqistan
Imperial Collapse Watch
Manufacturing Neoliberalism: How the Council of Foreign Relations Marketed Global Capitalism Counterpunch (Bill B)
Volkwagen
VW Probably Won't Die—But if It Does, Europe Is in Trouble WIRED

Volkswagen Angry Bear (resilc)

How Volkswagen's defeat device really works @BreakingViews
FBI Said to Recover Personal E-Mails From Hillary Clinton Server Newsmax
Why Republicans just might be okay with another government shutdown Washington Post
2016
Kochs Demand Walker Return Nine Hundred Million Dollars New Yorker (Chuck L)

Rick Perry's Wealthy Donors Want Their Money Back: Sorry Millionaires, Buyers Beware YouTube (furzy mouse)
Republicans in Congress Are Going to Hate What Pope Francis Has to Say. Here's Why. Mother Jones
Bernie Sanders defends Pope Francis: He is helping to 'significantly turn the tide' on climate change Raw Story (furzy mouse)
Exclusive: In clash with pope's climate call, U.S. Church leases drilling rights Reuters (EM)
Mathematician suspicious of election fraud hires lawyer to force Kansas to hand over voting records Raw Story (furzy mouse)
Black Injustice Tipping Point
Black men shot by white patrolman in Washington state face assault charges Reuters (EM)

Muslim student arrested over clock withdraws from Texas school: newspaper Reuters
Al-Jazeera expected to cut hundreds of jobs Guardian
There Are 800 Fossil Fuel Subsidies Around The World OilPrice
EME vulnerabilities and the Fed Perry Mehrling
How UBS Spread the Pain of Puerto Rico's Debt Crisis to Clients Bloomberg. Lmabert: "They never change the playbook."
Goldman C.E.O. Lloyd Blankfein Has Lymphoma New York Times
Bank of America's CEO should be out of a job Fortune
Harvard endowment warns of market 'froth' Financial Times
Guillotine Watch
'Pharma Bro' backs down: Martin Shkreli will roll back outrageous Daraprim price gouge Raw Story (furzy mouse). Big big mistake targeting a drug used by people with HIV. Gays and their allies are very savvy media campaigners.

Twitter Shreds Drug Profiteer as Price Rise Scandal Goes National Salon

Exclusive: Americans overpaying hugely for cancer drugs – study Reuters (EM)
Class Warfare
Central banks have made the rich richer Financial Times. In case you still harbored doubts…

Robots' Next Big Job: Trash Pickup? Dice Insights (furzy mouse)

Mapped: how the sharing economy is sweeping the world Telegraph. I wish there was a way to fine every journalist who promotes the new push push to pauperize labor via the "sharing economy" Orwellianism.

Health Insurance Deductibles Outpacing Wage Increases, Study Finds New York Times. We noted that the way health care costs were being shifted onto workers was not included in the raft of recent "stagnant real wages" stories (and that's before you get to more unpaid overtime among salaried workers and erosion of pension benefits). This confirms that the real standard of living of typical workers has fallen.
Antidote du jour (Rich B):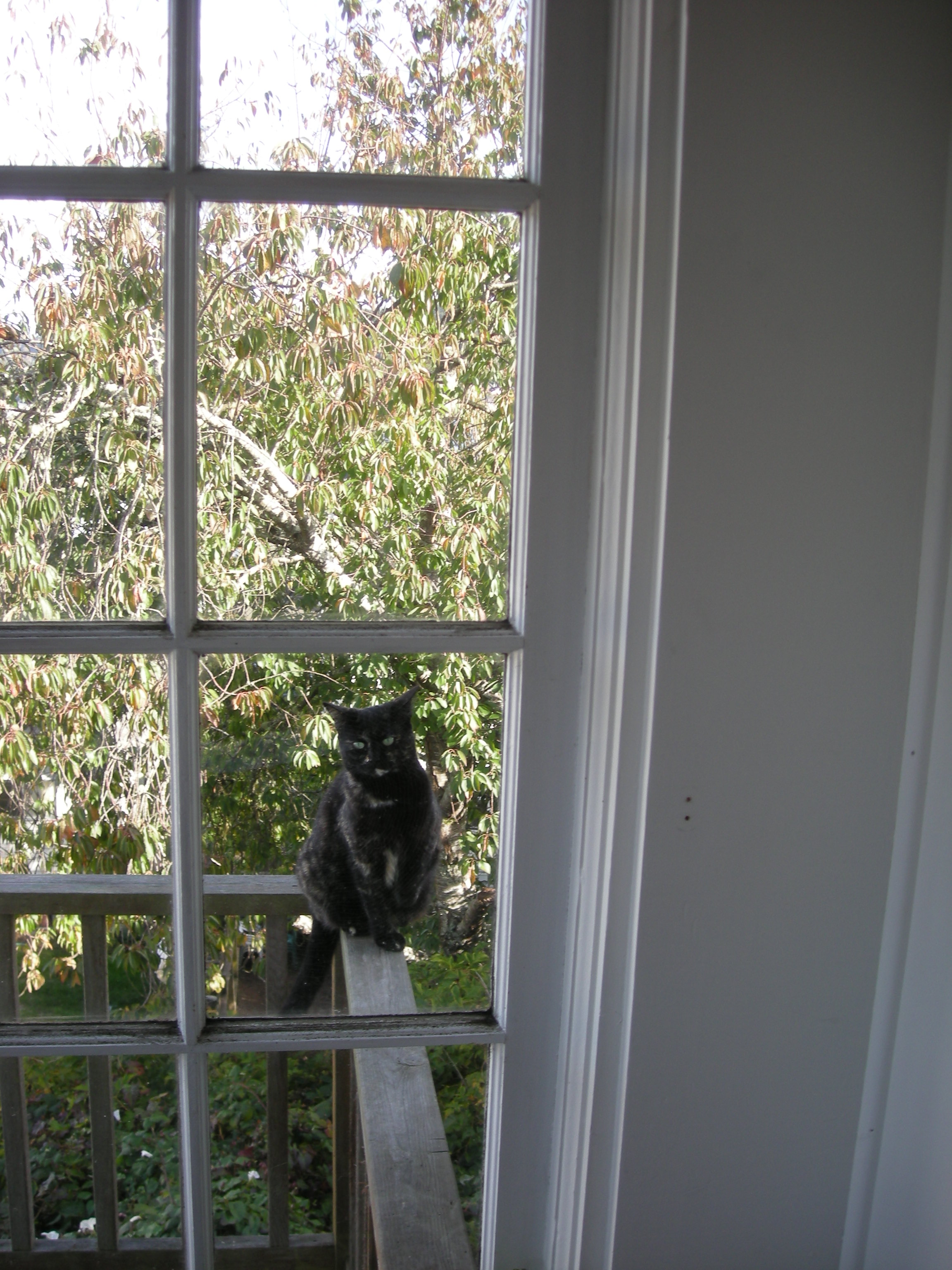 And a bonus antidote from guurst. This is a trailer for a documentary about a bear family that was filmed over the course of a year.
See yesterday's Links and Antidote du Jour here.