Polar bears may survive ice melt, with or without seals Science Daily
The tiniest Lego: a tale of nanoscale motors, rotors, switches and pumps Nature
UK seems to relax pressure on Caymans over company register Guardian
Judge's Ruling Offers Peek Into Private Equity's Secret World Gretchen Morgenson, NYT
Pensions Roll Back Return Targets WSJ
Plunging 5.1% Unemployment Rate Belies Record Low Labor Participation Economic Populist
Jobs Report Gives Ammunition to Both Sides of Fed Rate Debate NYT
Janet Yellen and the Fed Should Hold Fire The New Yorker
Wall St. banks shift odds on rate hike to year-end: Reuters poll Reuters
Boeing Loses Freighter Order as Cargo Market Sags WSJ
Why a big slump in South Korea's exports matters The Economist
Why tech booms are good but do not last FT
6 Real(ish) Tips for Startups On How to Survive The Tech Bubble Snapmunk. Froth? Meta-froth?
Uber and the bumpy road ahead Gillian Tett, FT
Amazon hiring staff for new restaurant division in Seattle, New York Reuters. There's only real margin in the restaurant business with a liquor license. I find the prospect of Amazon serving drinks frightening. Then again, if a martini could be delivered to me via drone… 
BlackBerry to buy rival Good Technology for $425 million Reuters. Blackberry can do acquisitions?
Half a Century Later Mainframes, Together with Linux, Still Run Much of Today's Infrastructure WSJ. As we've been saying…
China?
Nouriel Roubini dismisses China scare as false alarm, stuns with optimism Ambrose Evans-Pritchard, Telegraph

China May Never Get Rich Bloomberg
After anti-graft summit, the US$700 million question remains unanswered Malaysian Insider. The $700 million that mysteriously appeared in Prime Minister Najib's bank account.
Analysis: Why the law in Malaysia is an ass Asian Correspondent. A bit dated, still very relevant.
Philippines, Vietnam to Ink Strategic Partnership by End of 2015 The Diplomat
Grexit?
Lapavitsas: Most in SYRIZA believed dogmatically that the creditors will retreat Failed Evolution

The Foundations of Greece's Failed Economy Project Syndicate
Everything you need to know about the European refugee crisis Sidney Morning Herald
Refugee crisis:live Telegraph
Migrants arrive in Austria from Hungary after border move BBC
Migrant Dream Realized: Coming Home to Africa, With Money Bloomberg
Today on Twitter: The US Ambassador and the fascists Yasha Levine, Pando
Will Lebanon's 'Garbage Revolution' Usher In a Secular State? Informed Comment
Syria conflict: Ministers to 'argue for UK military action' BBC. US poodle starts yapping?
Saudi Arabia is giving the Obama administration a thumbs up on the nuclear deal with Iran Business Insider
Ramadan the violinist: From Alexandria's streets to Model EU al-Araby
Black Injustice Tipping Point
The Invisible Man: The End of A Black Life That Mattered GQ

Justice Department: Police Response Made Ferguson Unrest Worse NBC
2016
Kim Davis is a Democrat. Why does that matter? WaPo
Doctor featured in PM's video accused of child abduction Ottawa Citizen. "The Citizen asked the Conservative Party about what type of vetting was done on Azer before the government decided to feature him in promotional material." Canadian humor!
Climate Change
Arctic Sea Ice May Reach Second-Lowest Extent on Record This Month Weather Underground

Gov. Brown acts to protect homeowners installing artificial turf  Los Angeles Times. Awesome. Let's deal with a water crisis by covering the soil with petroleum that's been dyed green.

Climate economists are coming around to the idea that a carbon tax isn't enough Vox
At Burning Man's Airport, There Are Propeller People and Jet People New York Magazine
Private Jets, Sex Toys, and Faux–Native American Headdresses Return to Burning Man Vanity Fair
Brooklyn Bar Menu Generator Brooklyn Bar Menus. "Water………12."
Olympian effort needed to save Tokyo's, Asia's heritage Japan Times
The End of a Treasure in Tokyo NYT (a bit dated, but lovely images).
The Unlikely Cities That Will Power the U.S. Economy Bloomberg. Map showing how STEM workers are concentrated.
Latest SAT Scores Raise New Alarms Over 'Test-and-Punish' Education Common Dreams. "Test-and-punish education" being a contradiction in terms.
How one of America's last free colleges screwed its students and betrayed its legacy Felix Salmon, Fusion. Kudos to Salmon for staying with this elite defilement.
How Economists Can Be Just as Irrational as the Rest of Us NYT
It's official: money can buy happiness FT
Antidote du jour: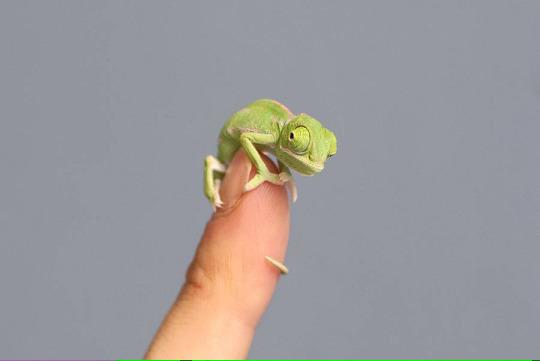 See yesterday's Links and Antidote du Jour here.