The Fight to Save a Prairie Chicken NYT
U.S. CLOs Have Material Exposure to Commodities, Moody's Says Bloomberg
Rail Executives to Address Investor Concerns WSJ
Manufacturing, the Dollar and Implications for Monetary Policy Econbrowser
Where are U.S. data on the gig economy? Washington Center for Equitable Growth
Mortgage debt — the new retirement time bomb WaPo
Fannie Mae Revamps Mortgage Program NYT
Late Friday surprise: Supreme Court says charter schools initiative is unconstitutional Seattle Post-Intelligencer
Rousseff to spare central bank in cabinet reform: sources Reuters
G20 eyes faster economic reforms as cheap credit not enough for growth Reuters
China?
Syraqistan
Labour leadership election: MPs prepare to resist Corbynistas Guardian
Grexit?
The poisoned chalice Open Democracy

Alexis Tsipras faces shock election defeat as voters on course to punish Syriza at the ballot box Telegraph
New obstacle for refugees: the Greek coast guard McClatchy
German volunteers launch online phrasebook for refugees Guardian
East west divide over crisis as exhausted refugees arrive in Austria FT
Here is the exact ballot question Britain will answer when it votes on whether to leave the EU Business Insider
2016
The state of 'dark money' in U.S. politics Daily Dot

Poll: Trump beats Hillary head-to-head The Hill. Trump gets 25% of the Black vote, and 31% of the Latino vote? I dunno about this… 

Bernie Sanders picks up megaphone, walks union picket in Cedar Rapids Des Moines Register. I hope his shoes were comfortable….

Sanders: Clinton 'getting nervous' as race tightens The Hill
Margaret Atwood: The geezer vote National Post
Class Warfare
Scientists may have just stumbled upon a mathematical secret to how nature works WaPo. "[T]he way predator and prey numbers relate to each other is the same for different species all over the world."
In Hyperspace Fredric Jameson, LRB
Environmental Ethics in a Post-Natural World Utne Reader
Copenhagen New Carsharing Integrated With Public Transport Cities of the Future (Furzy Mouse). Listening, Travis?
At West Point, Annual Pillow Fight Becomes Weaponized NYT
Antidote du jour (RG):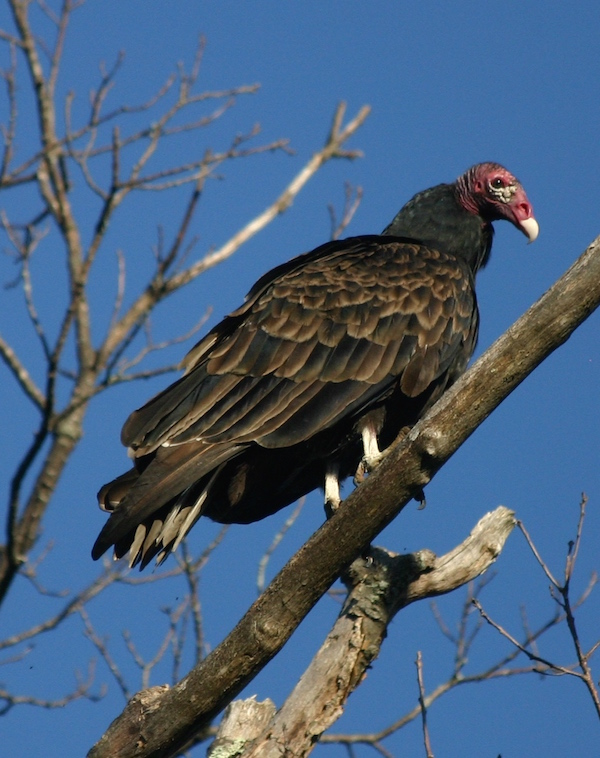 RG: "Turkey Vulture in my back yard."
See yesterday's Links and Antidote du Jour here.