Hackers Can Trick Driverless Cars With A Handheld Laser Popular Science
Homeopathy conference ends in chaos after delegates take hallucinogenic drug The Independent
Iran deal: Obama secures 41 votes in support of nuclear agreement Politico. Actually ended up with 42 by the end of the day as Cantwell said yes.
Judge OKs prosecution of former Guatemalan president on fraud charges LATimes
World Bank warns Fed to delay rate rise Financial Times
Migrant crisis
Hungarian bishop says pope is wrong about refugees Washington Post

Hungarian Video Journalist Caught On Camera Tripping And Kicking Refugees Is Fired BuzzFeed

The U.S. Isn't Doing Much to Resettle Syrian Refugees. That Probably Won't Change. National Journal
Your high cable bill, explained Vox. Not "explained" in this explainer is the fact that there's a cable company monopoly in America, and that this affects prices. Or that, you know, Comcast is a major investor in Vox.
Riskier mortgage bonds are back — but don't call them subprime Financial Times
Liar Loans Redux: They're Back and Sneaking Into AAA Rated Bonds Bloomberg. The literal alibi on these was "there are only a few of them."
What happens when the government limits payday lending Washington Post
In hurry-up ruling, SEC declares in-house judges are constitutional Alison Frankel, Reuters
United Airlines Ousts Chief Over Corruption Investigation NYTimes
2016
Chicago's Fiscal Problems Dog Rahm Emanuel's 2nd Term as Mayor NYTimes. Couldn't happen to a nicer guy.
John Boehner's future as speaker in doubt Politico
Mary Landrieu's leftover cash will aid former colleagues Shreveport Times. She works for a DC lobby shop and she's openly saying she'll give her campaign money to whoever "can continue to be in a position to help Louisiana." Um, that's a bribe.
Chosen by Mississippi Democrats, Shy Trucker Is at a Crossroad NY Times
Class Warfare
Soaring student loan debt poses risk to nation's future economic growth LATimes

Bath & Body Works to End On-Call Scheduling WSJ

The Rise of $2-a-Day Poverty and What to Do About It Demos

Restaurant of the Future? Service With an Impersonal Touch NYTimes. I see where the Grey Lady is going with this, but Europe has had vending machines for full meals for years. Meanwhile, amid this constant fearmongering about automation, food service workers as a percentage of the overall workforce is at an all-time high.
Freddie Gray family in $6.4m payout BBC
Jury awards $5.5 million to family of Euclid man killed by Cleveland cop Cleveland.com
If You Don't Click on This Story, I Don't Get Paid The Awl
Brooklyn Bar Menu Generator This is genius.
Antidote du jour: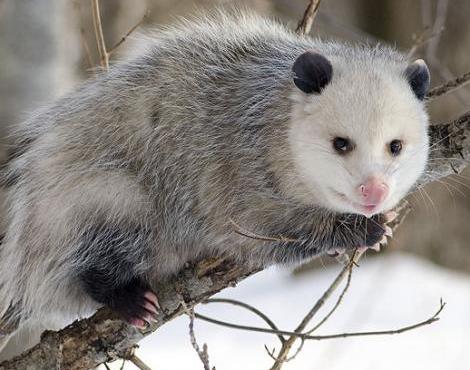 See yesterday's Links and Antidote du Jour here.