How Fukushima exclusion zone has become an overgrown wilderness Daily Mail (Chuck L)
Administration of thimerosal-containing vaccines to infant rhesus macaques does not result in autism-like behavior or neuropathology PNAS. Lambert: "Hilariously funded by anti-vaxxers." See Newsweek for details.
China?
Bangalore Is Getting Inundated by Creeping Toxic Foam CityLab. OMG you must look at the pictures!
Merkel slams eastern Europeans on migration Politico
There is actually a way to guarantee Harper's defeat. Here's how Medium
Ukraine/Russia
Next stop Syria? Ukraine rebels weigh options as fighting stops France24

MH-17 Yet Again, Poring Over the Data (and Translations); Serious Factual Errors by Time and Western Media Michael Shedlock (EM)
Syraqistan
Kunduz Hospital Was Raided By Afghan Special Forces Just Three Months Before U.S. Bombing Huffington Post

Russia fires cruise missiles into Syria Financial Times
Big Brother is Watching You Watch
Former Reuters Journalist Matthew Keys Found Guilty of Three Counts of Hacking Motherboard. Resilc: "But never a banker."
Imperial Collapse Watch
A Short History of U.S. Bombing of Civilian Facilities Intercept

Hawks Always Want to Escalate a Conflict Somewhere American Conservative (resilc)
Trade Traitors
2016
Hillary Clinton Is Reliving Al Gore's Nightmare New York Magazine

Hillary Clinton has a new plan to toughen Wall Street penalties Washington Post. Resilc: "Until the checks clear at the Clintoon Foundation LLC? What about her son in law?"

Boy accused of fatally shooting girl after she wouldn't let him play with puppy CNN. What is it going to take to get real gun controls? At a minimum, gun owners need to carry serious liability insurance, just like car owners. We now are expected to have more people die in 2015 in the US from gun deaths than auto accidents. Gun owners need to bear that cost just as car owners do for the risks they represent to others.
Black Injustice Tipping Point
NYPD steal black woman banker's BMW, commit her when she asks for it back Boing Boing (reslic)
Volkswagen and the Future of Honesty Project Syndicate
78% of Americans Want Citizens United Overturned—So Why Does the Media Never Cover It? Alternet (RR)
Four Ways the Oil Price Crash Is Hurting the Global Economy Bloomberg
U.S. Consumers Splurged with Gas Savings After All, Study Finds WSJ Economics
Wall Street's Compliance With Settlements Probed by Top Democrat Bloomberg
Top Republican Urges Yellen to Comply with Congressional Subpoena Wall Street Journal
The Latest Cognitive Dissonance: Weak Recovery is all Dodd Frank's Fault Barry Ritholtz. Just wait, soon mass shootings will be Dodd Frank's fault too.
A Sex Scandal Rocks Stanford's Business School Bloomberg. Unusually ugly.
Class Warfare
Antidote du jour. Gopinath Kollur from FB: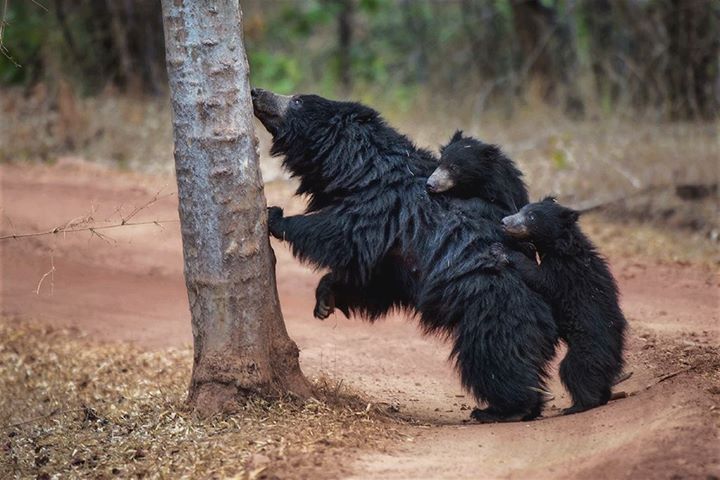 See yesterday's Links and Antidote du Jour here.