An arms race among venomous animals? Science Daily
Half-Billion-Year-Old Brains Preserved in Fool's Gold Live Science
Banks said to hold $10tn of 'risky' trades FT. What could do wrong?
Fidelity Marks Down Value of Snapchat Stake by 25% WSJ. Froth.
Goldman Contrarian Joins Chorus Warning on Bond-Market Liquidity Bloomberg
Washington's former bailout czar has a new job at the Federal Reserve WaPo
The Federal Reserve's Shifting Makeup WSJ
Neel Kashkari to Replace Narayana Kocherlakota at the Minneapolis Fed? Brad DeLong
Beyond Banking: under attack on all sides FT. Part one of three.
Up for Scrutiny: Over $335M a Year in Business Incentives Oklahoma Watch. In Oklahoma alone….
Trade Traitors
A Trade Deal for Working Families Barack Obama, Bloomberg

Here's what the Internet hates about the TPP trade deal Daily Dot

TPP has provision banning requirements to transfer or access source code (Knowledge Ecology International) lwn.net. Discussion.
Grexit?
Greek finance minister says debt deal should include long grace periods Reuters

Fresh effort to create register of public bodies Ekathimerini
Europe responds to Cameron's EU reform proposals Open Europe
Portugal on collision course with EU as centre-Right government falls after 11 days Telegraph
Syraqistan
Syria conflict: Army 'breaks IS siege of Kuwairis airbase' BBC. ISIS is bad, so that's good, right?

Exclusive: Russia to propose Syrians launch 18-month reform process – document Reuters
Egypt detects 'impressive' anomaly in Giza pyramids AP 
Black Injustice Tipping Point
Police State Watch
Video appears to show motorist had hands up before marshals killed boy CBS. That's not "boy." That's "his autistic son."
The US inmates charged per night in jail BBC
Dear Jessica, We Are Hiring A Generation Of Fearful, Inexperienced, And Poorly Trained Cops. Medium
The LASD bought a five million dollar helicopter with seized assets last year Muckrock
Poll: Americans fear guns over terrorism by large margin McClatchy
Imperial Collapse Watch
Interview with Charlie Savage on Obama's War on Terror Legacy Glenn Greenwald, The Intercept. How Obama normalized and rationalized what Bush did. All predictable, of course, when Obama flip-flopped on FISA reform in July 2008, and gave the telcos retroactive immunity for the felonies they committed in Bush's program of warrantless surveillance.

Classified Report on the C.I.A.'s Secret Prisons Is Caught in Limbo NYT. "[T]he interrogation sessions are said to be described in great detail." Personally, I've always felt there was as direct video feed from the torture chambers to Cheney's office, and possibly the Oval Office. We all know how Cheney liked his intelligence raw.

Netanyahu reaches out to Democrats in Washington appearance McClatchy. Not just any Democrats: Podesta's think tank.
Class Warfare
Human Remains 629667 LRB. On immigration.
Editorial It's time to stop the whining about charter schools Los Angeles Times.
How Vietnam Mastered Infectious Disease Control NOVA
Everything You Need to Know About the Exxon Climate Change Probe Bloomberg
Vint Cerf is Wrong. Privacy Is Not An Anomaly Center for Internet and Society
Antidote du jour: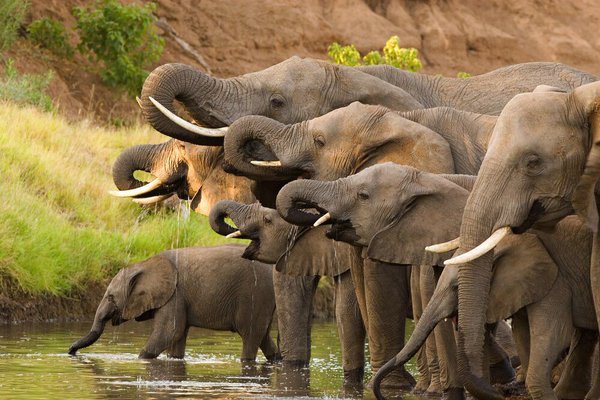 See yesterday's Links and Antidote du Jour here.