Study of crabs suggests they are capable of feeling pain PhysOrg (Robert M). I don't know why this is a surprise, since lobsters clearly don't want to be steamed, despite the University of Maine finding otherwise
Paris climate deal 'not legally binding' Financial Times
Paris and the Fate of the Earth Project Syndicate (David L)
HOW WE'VE SUCCEEDED IN BREACHING THE BLOOD-BRAIN BARRIER AT LAST Popular Science (Robert M)
Worth the Risk? Maisonneuve. A must read.
Apple apologises after racism outcry BBC
China?
Refugee Crisis
Sweden brings in migrant border checks BBC

More of Europe Tightens Its Borders Wall Street Journal
Charting public opinion on the future of the welfare state Bruegel
The euro was pointless Matthew C Klein, FT Alphaville
Grexit?
The UK military, Jeremy Corbyn and the threat of dictatorship WSWS (Juby B)
Saakashvili's Foiled Coup Plot – Breaking It Down Near Eastern Outlook
Syraqistan
Kurds Launch Offensive to Retake ISIS-Held Iraqi Town Sinjar Wall Street Journal

Support for a "No-Fly Zone" in Syria Should Be Disqualifying American Conservative (resilc)
Big Brother is Watching You Watch
2016
Supreme Court Luis case: When can the government freeze your assets? Slate (EM)
Papantonio: Civil Justice System Taken Over By Corporations YouTube (furzy mouse)
Obama Should Let Fossil Fuels Lie New York Times
TransCanada's Next Move After KXL: Flood Mexico with Fracked Gas with State Department Help DesmogBlog
Fossil crisis deepens as Exxon probed on climate cover-up Ambrose Evans-Pritchard, Telegraph (David L)
Snitches get Pulitzers lib.com (Gabriel U). On the University of Missouri defenestration.
LNG Glut Set To Worsen Considerably Over Next 3 Years OilPrice
Business Briefing: Oil Tanker Traffic Jam Off Texas Is Viewed as Sign of Oversupply Associated Press
The Curious Case of Mr. Pearson's 502,996 Shares Roddy Boyd (Richard Smith). A Valeant wowser that has gone largely unnoticed.
North Dakota's colleges pitch education to laid-off roustabouts Reuters. EM: "In the old days this used to be called 'kicking a man when he's down'."
Debt Market Flashes Scary Signal Bloomberg
Class Warfare
Half of California's undocumented immigrants are impoverished: study Reuters (EM)

Unacceptable behaviors Vox. Lambert: "And yet…. Vox is Vox."

Amazon debuts in Thomson Reuters 2015 top 100 innovators list Reuters. Lambert: "By innovation these guys mean extraction, period"

Bosses must face up to the issue of work anxiety Financial Times

It's Not Just the Drug War Jacobin. Today's must read.
Antidote du jour (Steve W, from ABC on rare rock wallabies):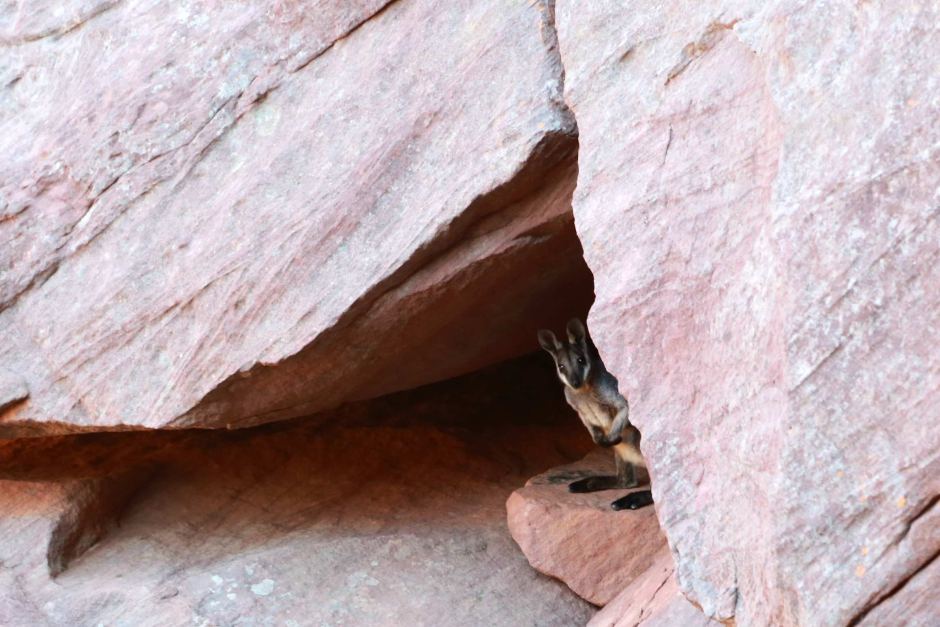 And a bonus video. I know this is a commercial, but I think commercials that are fun to watch deserve to be singled out:
See yesterday's Links and Antidote du Jour here.