There's not mushroom in my kitchen for that: Giant fungi has to be chopped up and carried by FOUR people in Vietnam  Daily News 
CalPERS may lower its return target; taxpayers may have to contribute more Los Angeles Times
As Investors Shun Debt, Banks Are Left Holding the Bag Dealb%k, NYT
Accused Mastermind of J.P. Morgan Hack a Product of Israel's Internet Underbelly WSJ
Snapchat's lackluster ad business threatens $16 billion valuation Reuters. Valuation being more an art than a science… 
The last time we saw this happening in junk bonds things ended badly for the market Business Insider. Spiky charts.
The Rise and Fall of Shadow Banking in China The Diplomat. Hmm.
Doctors Call for Drug Advertising Ban in Position Reversal Bloomberg
Vatican to try five, including reporters, over leaks scandal Reuters
Crisis Chronicles: The Cotton Famine of 1862-63 and the U.S. One-Dollar Note Liberty Street. Oddly, or not, this potted history fails to mention how Manchester's workers supported Lincoln's cotton blockage and abolition. Have they never heard of Wikipedia?
Some Big Changes in Macroeconomic Thinking from Lawrence Summers Peterson Institute for International Economics. "Disemployment," the term, moves from the blogosphere to the mainstream; in the mouth of Larry Summers (!).
The Changing Composition of Productivity Growth The Growth Economics Blog. Post-2009, productivity increases because of reduced input per worker, not increased output per worker. "But an economy that is shedding inputs rather than expanding output sure seems like a different animal. What does it imply for asset prices, for example, if we are actively letting capital stocks run down?"
Paris
In Mali and Rest of Africa, the U.S. Military Fights a Hidden War The Intercept
F-35 Too Expensive: US Air Force Might Buy 72 New F-15 or F-16 Fighter Jets The Diplomat. Hilarity ensues.
Syraqistan
Anonymous Says ISIS Plans Attacks Against 'Paris And The World' Sunday International Business Times. Update: No, it doesn't, says Anonymous.

On the trail of terror Globe and Mail. From a Syrian refugee camp.

PBS NewsHour Uses Russian Airstrike Footage While Claiming U.S. Airstrike Successes Moon of Alabama
Jeremy Corbyn aims for 'democratic revolution' with Labour Party The Telegraph.
2016
Black Injustice Tipping Point
Guillotine Watch
Silicon Valley by sea: Titans of tech pay $10,000 to party on networking cruise that offers everything from sunrise yoga and world-class cuisine to a live talk with Edward Snowden – but no Wi-Fi Daily Mail. "[Kalanick] also shared the most amusing Uber story he had ever heard which came from a passenger who learned his driver had put his wife in the trunk of the car because he did not think she should be sitting with him while he was working." That Travis. What a kidder!
Linguistic Obfuscation in Fraudulent Science Journal of Language and Social Psychology
Class War
Who Turned My Blue State Red? NYT. Important.

Rosy jobs numbers blind us to the bleak reality of the 'real economy' Los Angeles Times
Exploring the Wall Street Journal's Pulitzer-Winning Medicare Investigation with SQL Public Affairs Data Journalism at Stanford University (CL). Amazing. 
Early Soviet photography at the Jewish Museum, New York FT
Who are all those smiling people in campaign advertisements? WaPo. For years, when I'd see people smiling in print or TV ads, I'd say to myself "What the hell do they have to smile about?" and then castigate myself for being curmudgeonly. As it turns out, they're paid to smile; I was seeing stock footage. So now I have an answer to my question.
Antidote du jour: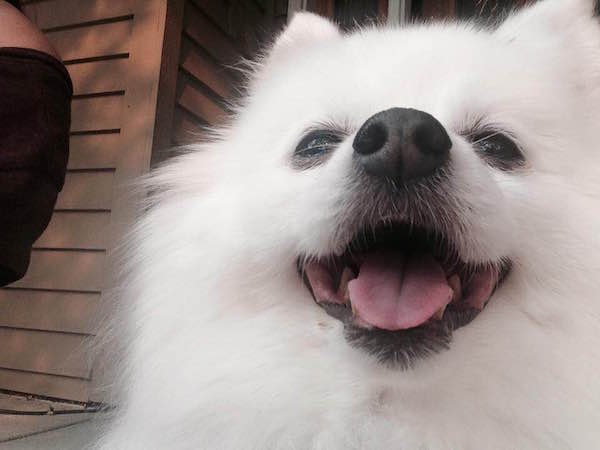 See yesterday's Links and Antidote du Jour here.