Intergalactic gathering: Costumed sci-fi fans and geeks from across the galaxy descend on Polish city for annual fantasy festival Daily Mail
Sainthood price-tag leaks stir Vatican fury FT
Real Estate Shell Companies Scheme to Defraud Owners Out of Their Homes NYT
'99 Homes' Director Ramin Bahrani on How the Foreclosure Crisis Is a Modern 'Dog Day Afternoon' Bill Moyers
China October Exports Fall 3.6%; Imports Fall 16% Bloomberg
Payrolls Mosler Economics
Greg Ip: Still Not Enough Good News on Wages WSJ
Ed Lazear: This is the real unemployment rate WaPo
We could have an economic boom this winter — if the Fed doesn't screw it up Vox
Fed Gov Brainard: US Financial Tightening Already Happening Market News
Rewriting Monetary Policy 101: What's the Fed's Preferred Post-Crisis Approach to Raising Interest Rates? (PDF) Journal of Economic Perspectives
Risks and rewards of tech's Next Big Thing FT
Square's Lower IPO Valuation Casts Shadow Over Startups Bloomberg. Startup Theranos had ginormous gobs of "valuation," too, FWIW.
Justice Department Doesn't Deliver on Promise to Attack Monopolies WSJ. ZOMG!!!!!!
Uber Starts Speaking Washington's Language Bloomberg. Glibertarians turn statist as soon as they want their own rents protected.
Syraqistan
Putin Associate Found Dead in DC Hotel ABC. Founder of Russia Today.
Jeremy Corbyn will NOT be forced to kneel in front of the Queen as he joins the Privy Council (but IS likely to have to kiss her hand) Daily Mail 
Health Care
Insurance misdeeds: Blue Cross Blue Shield's policy, devastating cost to family KRQE. A lovely example of an in- vs. out-of-network billing scam. 

A View From the Losing Side of Health Care HuffPo. Vivid, and readers here will identify with every line of it. Unfortunately, the author sets their sights too low, wishing only for the so-called "public option," not single payer. Yet another case of how incredibly destructive the career "progressive" propagation of that talking point has been.

Amid criticism, NY eyes probe of Health Republic WGRZ (allan)
Keystone XL Wasn't About Jobs Or The Climate — It Was All Politics FiveThirtyEight
It's Pretty Obvious Not Enough Is Being Done Ahead of the Paris Climate Talks Vice
2016
Winthrop a winner at Democratic forum The Herald

Clinton Talks Past Sanders, O'Malley at Democratic Forum US News

As Iowa debate approaches, Clinton seems inevitable again Des Moines Register

Clinton joins Democratic rivals in backing change to marijuana classification WaPo. WaPo's bias is showing here; reclassifying marijuana to Schedule 2 permits federally sponsored research, period. Clinton's proposal is a pissant, trivial tweak compared to "Ending Federal Marijuana Prohibition" which Sanders backs. What next from Clinton? School uniforms? And yet another indication that Clinton's move left was purest kayfabe, now that the inevitability drums have begun once again to beat.

The Hillary Clinton Doctrine Foreign Policy. Long read, good for context. Clinton sure is hawkish, isn't she?

Carson's Westmoreland story doesn't match records Detroit News
Elections in Burma: fine for now, but that may change in the coming days Asian Correspondent
Digit Tests and the Peculiar Election Dynamics of Turkey's November Elections Erik Meyersson
Hurt at home The Yale Herald (via Internet Archive). "And I don't want to debate. I want to talk about my pain."
Group of black Missouri players boycott football team in protest of university system president SB Nation
Class Warfare
Why Childcare Workers Are So Poor, Even Though Childcare Costs So Much The Atlantic

Economic Policy Splits Democrats Wall Street Journal. Whinging from Third Way.

Chile admits Pablo Neruda might have been murdered by Pinochet regime  Guardian
Watch People in Other Industries React Hilariously to Being Asked for Free Spec Work Ad Week
Leaked Comcast Doc Admits: Data Caps Have Nothing To Do With Congestion Consumerist
Alphabet's Stratospheric Loon Balloons to Start Serving Internet to Indonesia Technology Review
Declining E-Book Sales Hit Home Publishers Weekly
Lib at Large: Preserving the Grateful Dead's 'Bear' priceless music archive Marin Independent Journal
Retrotopia: Inflows and Outputs The Archdruid Report 
Antidote du jour: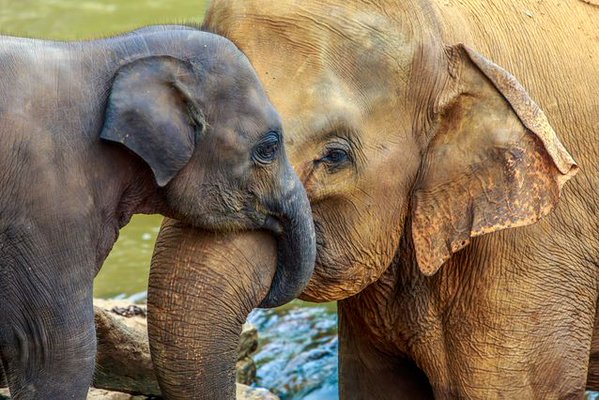 See yesterday's Links and Antidote du Jour here.