By Lambert Strether of Corrente
Readers, I am now on the road, where wifi is unreliable, and so I couldn't put up any links (and as I write, I must return to packing).
So I thought I'd put up a couple of videos for you to comment on. These are newsreel-length industrial films made by the London, Midland, and Scottish railway, one of four private railroad networks that resulted after "Grouping" in 1921, which consolidated over 120 separate railways. The LMS ran through Britain's gritty industrial heartland, and as a company its scale and ambition might remind one of the Pennsylvania Railroad in this country: the "Standard Railroad of the World," as their slogan had it.
These films fascinate me, partly because I'm a railroad fan ("foamer," in the argot of United States railroaders), and especially a fan of British railroads; I don't know why.
Here's the first: "Steam Trains – Men Of The Footplate." It shows how the LMS is "a career open to talents."
And here's the second: "Steam Trains – Study In Steel." It shows how a steam locomotive ("Princess Arthur of Connaught") is constructed, from the drafting shop all the way to its exit under power from the shops.
(If you don't play any other parts of these videos, play from 2:58 in this one, if you want to get an idea of what working conditions were like.)
Here are some of the thoughts that occurred to me (besides the beauty of the machines and the possibility of interest in the work. Whatever else the work may be, it's not shelving at Walmart, and it doesn't require flair (or does it?)).
1) I think the announcer heavily influenced Monty Python.
2) The movie was made in 1938. So this is the industrial base with which Britain went to war with Germany, in 1939.
3) Safety doesn't seem to be a primary concern; see especially the workers pouring molten steel at 2:58 in the second movie.
4) The class distinctions between workers and managers are evident in many, many ways. Like bowler hats versus caps.
And some questions:
1) Do the movies depict a vanished world? The machines are gone. The LMS is gone. Have the social relations depicted changed? Or are they in their essence the same?
2) Does "white male working class" — considered as a neutral phrase — adequately characterize the non-bowler hat wearing people in these movies? If so, does that "white male working class" equate to "white male working class" in current American political discourse? Why or why not?
3) What would have to be true for "working class" to adequately characterize the non-bowler hat wearing people in these movies? (Alternative histories may be introduced.)
Readers?
* * *
Readers, feel free to contact me with (a) links, and even better (b) sources I should curate regularly, and (c) to find out how to send me images of plants. Vegetables are fine! Fungi are deemed to be honorary plants! See the previous Water Cooler (with plant) here. And here's today's plant (RS).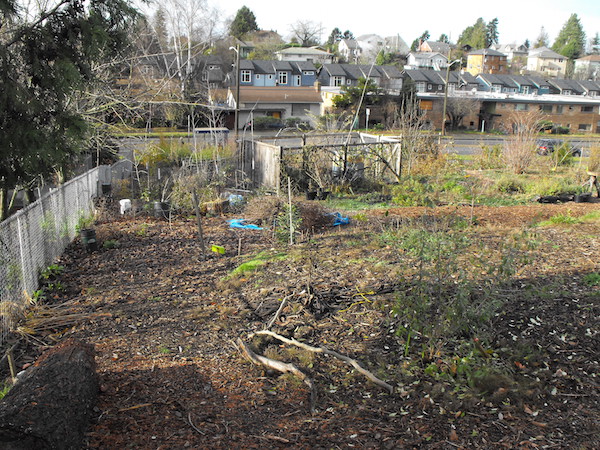 More from RS's food forest!
* * *
If you enjoy Water Cooler, please consider tipping and click the hat. Winter has come, I need to buy fuel, and I need to keep my server up, too.