So now even austerity is getting product placement in movies….
This post on the howler in the new James Bond movie does not include the usual caveats about government spending in a fiat currency system, which we feel compelled to add. A currency issuer will never go bankrupt. It can always satisfy its obligations. What it can do is create too much inflation. But with over 30 years of crushing labor bargaining power, short and uncertain job tenures, low labor force participation, and no to tepid real wage growth, we are a long way away from having to worry about inflation. What we have that looks like inflation in certain (for instance, continuing increases in health care costs) is looting in actual or perceived "must have" services like higher education. Note that in higher education we are seeing a beginning of a customer revolt as law school enrollment has fallen markedly and more and more young adults seen to be considering community colleges more seriously as an option than they would have even a decade ago.
It's also encouraging that a professor of film picked up this pitch for the supposed necessity of austerity, and has taken a general interest in modern monetary theory, and how austerians make the grifting known as public-private partnerships seem reasonable. And before you say that state and local governments are budget constrained, let us not forget that that is another policy choice. That great American socialist Richard Nixon implemented revenue sharing, in which the Federal government gave money to states and IIRC even cities, on the logic that the Federal government could raise money more efficiently, but local authorities had a better handle on their needs. Revenue sharing did have supervision measures to prevent corruption. Reagan got rid of revenue sharing.
By Scott Ferguson Assistant Professor of Film & New Media Studies. University of South Florida. Originally published at the unheard-of center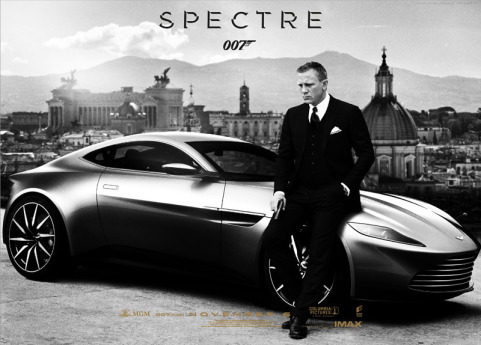 In the most recent James Bond film,
Spectre
(2015), a cabal of digital surveillance capitalists-cum-global terrorists attempt to take over the British national intelligence service. This clandestine group builds a flashy
high-tech skyscraper
in the heart of London and, at one point, it is explained that only private investment would be able to afford this cutting-edge structure. In reality, the scenes inside the fictitious data center were shot within London's current
City Hall
. Yet according to the film's harrowing storyworld, the British government simply does not have the money to commission such an extravagant edifice.
Though mentioned only in passing, this comment about the insufficiency of public funds appears to structure the film's entire plot, which pits what is essentially an embattled government program against the allegedly greater powers of global information capital.
Deemed "Bond for the age of austerity," Spectre's cash-strapped hero still gets a pair of handsome cars, as well as a perfectly-pressed ensemble for every climate and occasion. In the end, however, what Spectre shows is that, today, it is easier to believe a man can single-handedly take down an evil capitalist organization than it is to imagine a government being able afford dazzling new public infrastructures.
Meanwhile, the true specter haunting the latest installment of the Bond franchise is not global info capitalism, as the film's narrative suggests, but rather what Modern Monetary Theory (MMT) reveals to be the limitless government treasury bonds that could be immediately deployed to enfranchise everyone. As MMT has it,

A sovereign government's finances are nothing like those of households and firms. … [Such a] government does not need to "borrow" its own currency in order to spend. Indeed, it cannot borrow currency that it has not already spent. … Government never needs to sell bonds before spending, and indeed cannot sell bonds unless it has first provided the currency and reserves that banks need to buy the bonds. … A sovereign government cannot become insolvent in its own currency; it can always make all payments as they come due.
MMT's two-pronged revelation is that it is impossible for a currency-issuing government to run out of a unit that it alone supplies, and that austerity is a cruel fiction that can be instantly reversed. In a word, there are no monetary reasons why we, as a public, cannot have nice things.
We can have universal healthcare; free university education; high-quality public housing; socialized child and elder care; low-cost postal banking; environmental cleanup and retrofitting; and a robust public arts program. We can also create a locally-organized public works system, which would establish just minimum standards for pay and benefits, put the means of production in the hands of workers, and ensure everyone's right to meaningfully participate in shaping our world. And such a world can be made ours without risking inflationary price rises, says MMT, so long as government funding remains directed at real resources and productive capacities.
For all this, we require neither Bond-like physical prowess nor computer-simulated collisions, but only political will and the capacity to electronically credit bank accounts out of thin air.