By Lambert Strether of Corrente.

TPP/TTIP/TiSA
Thanks to reader TedWa, we find that the USTR has solicited comments at regulations.gov on the "Employment Impact" of TPP (and not on anything else, apparently). Here's the link, which includes the submission procedure. "Written comments are due by Wednesday, January 13, 2016." So far, there aren't any.
"The US concluded secret negotiations on what may turn out to be the worst trade agreement in decades, the so-called Trans-Pacific Partnership (TPP)" [Joseph Stiglitz, Guardian]. On ISDS: "While the language is complex – inviting costly lawsuits pitting powerful corporations against poorly financed governments – even regulations protecting the planet from greenhouse gas emissions are vulnerable."
2016
Policy
"Key Segments of Bernie Sanders' Speech on Wall Street Reform Disappear" [Wall Street on Parade]. I don't know what to make of this.
The Voters
"Citizens and Security Threats: Issues, Perceptions and Consequences Beyond the National Frame" [British Journal of Political Science]. "[G]overnment attempts to manipulate perceptions of threat in order to sway public attitudes may not be quite as straightforward as previously thought: depiction of the 'global' threat of terrorism, for example, would have different consequences than framing terrorism as a threat to the 'homeland'."

And Sanders keeps hanging around…

It looked like in November, Hillary was set to put Bernie away in Iowa. Momentum fading since then. pic.twitter.com/3DnmkxFRq9

— Joseph Weisenthal (@TheStalwart) January 10, 2016
The Money
"The Sanders campaign doesn't have a finance team" [Daily Beast]. "In those last three months, Sanders raised just four million dollars less than Hillary Clinton, despite having zero staff dedicated to fundraising. And according to the site p2016, which tracks campaign staff hires, Clinton has upwards of thirty finance team staffers. It's a factoid that seems to be giving Team Clinton a little agita." And so it should.
The Trail
Sanders: "If people are concerned about electability — and Democrats should be very concerned because we certainly don't want to see some right-wing extremist in the White House — Bernie Sanders is the candidate" [ABC]. Headline: "Bernie Sanders In Striking Distance."

On January 20, 2017 Bernie Sanders Will Be Sworn In as America's 45th President" [HuffPo]. Nice compilation of talking points.

Vic Berger on Jebbie: "I see this painful look in his eyes whenever he is interacting with everyday Americans. That's when his nervous blinking starts. I always think he is on the edge, seconds away from freaking out and punching people to escape the situation" [Vice].

"Donald Trump is above all a salesman. He is, as he constantly reminds us, the 'Art of the Deal.' Trump would adapt, pivot, and do anything to make his next deal; winning the general election" [Alex Castellanos]. "The Trump whom we see today would not be the Trump in November. Mr. Trump is not opposed to more big, old, top-down government in Washington. He is a corporatist who thinks the only thing wrong with Washington is that losers and morons, not Donald Trump, are running the place. Trump is little constrained by party or ideology. Unlike Senator Cruz, Mr. Trump would run left of Hillary Clinton when he found an opening."

"More than any political candidate in memory, Donald Trump's value proposition to voters is simple and crystal clear: He's a winner" [Vox]. Ergo, the first time he loses, he's toast. I'm not so sure; after all, Iowa has a lousy record of picking winners, as Trump will be the first to point out. Correctly.

Then again, Trump: "'We're going to win so much — win after win after win — that you're going to be begging me: 'Please, Mr. President, let us lose once or twice. We can't stand it any more.' And I'm going to say: 'No way. We're going to keep winning. We're never going to lose. We're never, ever going to lose," Trump said to cheers. "Register and vote. I love you all" [WaPo]. That will work. Until it doesn't.

"Economists savage Trump's economic agenda" [Politico]. Apparently, that's a negative.

"Among the people Trump's business depends on—the consumer making over $100,000 a year—the value of the Trump name is collapsing" [Politico].

"With Trump and Cruz atop the polls in South Carolina, the race in this influential primary is shaping up to be a question of which candidate can drive more voters to the polls. Will it be Trump's unique blend of brashness and fame already attracting thousands to his rallies, or Cruz's tactical, more traditional political operation that could help him catch fire throughout the South?" [Bloomberg].

"Marco Rubio is poised to dominate Iowa's television airwaves with about 7,000 ads scheduled to run from Jan. 1 until caucus day" [Des Moines Register].

"'Despite Sen[ator] Cruz's repeated statements that the legal/constitutional issues around whether he's a natural-born citizen are clear and settled,' [Lawrence Tribe] told the Guardian by email, 'the truth is that they're murky and unsettled' [Guardian]. "Murky" because an "orginalist" would claim that Cruz needed to be born on US soil, and a "living constitutionalist" would not, but the Supreme Court hasn't ruled on the question.

"NH staff at pro-Carson super PAC quits to volunteer for Cruz" [WMUR].
The Hill
"For Ambitious House Democrats There's Nowhere to Go But Out" [The Hill]. Pelosi, Hoyer, and Clyburn have held the top spots for a long time, and shown no signs of leaving, and unless you're the lead dog, the view is always the same. (Hilariously, the article touts the odious Steve Israel as a one-time "rising star").
Stats Watch
Labor Market Conditions Index, December 2015: "[T]he labor market conditions index is picking up steam. December's 2.9 reading is moderate compared to long-term trends, but it is the eighth straight reading over zero and the third month in a row that the rate of improvement has increased" [Econoday]. "Adding to strength are large upward revisions to November, from an initial plus 0.5 percent to 2.7, and to October, to 2.9 from 2.2."
Employment Situation (from Friday): "The jobs report looks suspect to me. For one thing, with GDP growth way down, and little if any top line corporate growth, why the hiring? That is, if the numbers are not revised, it means productivity is running negative- more jobs for the same output" [Mosler Economics].
Shipping: "For the first time in known history, not one cargo ship is in-transit in the North Atlantic between Europe and North America. All of them (hundreds) are either anchored offshore or in-port. NOTHING is moving" [SuperStation95 (Furzy Mouse)]. The post is as of January 8, and it looks like some movement now. But not a whole lot. Do we have any marine traffic geeks in the commentariat?
"A Saudi billionaire prince, famous for employing a team of dwarves, is now Twitter's second largest shareholder" [BBC]. "Prince Alwaleed bin Talal and his investment firm now owns just over 5%, which is more than Twitter's new chief executive Jack Dorsey. His cash injection comes at a critical time for Twitter, which is struggling to attract new followers."
"This is what half a billion dollars in failed startups looks like" [Daily Dot]. Froth. It looks like froth.
Today's Fear & Greed Index: 17 (+8); Extreme Fear [CNN]. Last week: 46 (Neutral). (0 is Extreme Fear; 100 is Extreme Greed).
Black Injustice Tipping Point
"In 1970 the black-white dissimilarity index for Chicago was above 90, meaning that more than 90% of blacks would have had to move in order to become integrated with whites. By 2000 the figure had fallen to 81. William Frey, a demographer at the Brookings Institution, a think-tank, calculates that it now stands at 76" [The Economist].
"Thanks in part to the devastating impact of mass incarceration as a result of America's war on drugs, HIV/AIDS has become a plague in poor communities of color in the United States" [Vice]. "In effect, at the moment that HIV was making an unannounced but significant appearance on the American scene, the country was also pursuing a set of policies that resulted in the imprisonment of a population at the greatest risk for exposure to HIV: intravenous drug users, and later, in the 1980s, those caught up in crack cocaine-related sex work."
Corruption
"5 of 11 Traders don't turn up to U.K. Court on Euribor charge" [Bloomberg].
Our Famously Free Press
"On Wednesday, ProPublica became the first known major media outlet to launch a version of its site that runs as a "hidden service" on the Tor network" [Wired].
Water
"The Lawyer Who Became DuPont's Worst Nightmare" [New York Times]. Gripping. A must read on a lawyer discovered how harmful PFOA (perfluorooctanoic acid) is, through a lawsuit he brought on behalf of farmers who had sold some land adjoining their cattle farm to Dupont for use as landfill. The cattle didn't do well. DuPont makes Volkswagen look like choirboys; they're horribly corrupt, just as corrupt as the big banks. Maybe worse:
Where scientists have tested for the presence of PFOA in the world, they have found it. PFOA is in the blood or vital organs of Atlantic salmon, swordfish, striped mullet, gray seals, common cormorants, Alaskan polar bears, brown pelicans, sea turtles, sea eagles, Midwestern bald eagles, California sea lions and Laysan albatrosses on Sand Island, a wildlife refuge on Midway Atoll, in the middle of the North Pacific Ocean, about halfway between North America and Asia.

''We see a situation," [PFOA class action lead plaintiff] Joe Kiger says, ''that has gone from Washington Works, to statewide, to the United States, and now it's everywhere, it's global. We've taken the cap off something here. But it's just not DuPont. Good God. There are 60,000 unregulated chemicals out there right now. We have no idea what we're taking."
Well, hopefully the Supreme Court will gut class action suits. So that will be that.
"Flint, Mich., neighbourhoods to receive bottled water amid lead crisis" [CBC].
"Flint's drinking water was contaminated with lead, and an unknown number of children were poisoned while the city was under the control of a state-appointed emergency manager in 2014 and 2015. The emergency manager, to cut costs, switched Flint's water supply source from Lake Huron, supplied by the Detroit Water and Sewerage Department, to the more polluted and corrosive Flint River" [Detroit Free Press].
Gaia
"Getting To 100% Renewable Energy In the US" [CleanTechnica (Paul Tioxon)].
"Radioactive contamination from a St. Louis-area landfill containing nuclear-weapons-related waste likely has migrated off-site" [Wall Street Journal].
Militia Watch
In contrast to Cliven Bundy, "Western Shoshone National Council Chief Raymond Yowell had no such luck in 2002 when he tried to prevent armed BLM rangers from confiscating his cattle. Chief Yowell had quit paying grazing fees in 1984, after the BLM could not produce any proof that the lands in question were 'public' rather than Western Shoshone" [Indian Country]. "After auctioning Yowell's cattle, the BLM sent him a bill for unpaid grazing fees and fines. When Yowell told them he was retired and his cattle were his only income, the BLM garnished his social security check." It does seem like there are a number of double standards going on, eh?
Class Warfare
"AI in a post-capitalistic world" [Jane X. Wang]. I'm more interested in the source than the article itself; Wang is a "research scientist at Google DeepMind."
News of the Wired
"… In the interests of saving time…." [Overheard in New York].
"This petition is to name element 117, recently confirmed by the International Union of Pure and Applied Chemistry, as 'Octarine', with the proposed symbol Oc (pronounced 'ook'), in honour of the late Terry Pratchett and his Discworld series of books" [Change.org].
"[Email is an] old-school protocol that renders gorgeously on new-school devices. 'While the mobile web is a rusting scrapheap of unreadable text, broken advertisements, and janky layouts, normal emails look great on phones!'" [The Atlantic (Furzy Mouse)]. There's a lot to be said for those old-school protocols…
"In the end, sharing data, software and materials with colleagues can help an early-career researcher to garner recognition — a crucial component of success" [Nature]. Hopefully, that doesn't come down to being paid for "exposure," which works very well for incumbents.
… like a fish needs an epicycle:
This heliocentrism gif has been all over Twitter without credit. It was made by @malincse https://t.co/00h0OIsEv3 pic.twitter.com/ft0RZZ7WUN

— Dr Paul Coxon (@paulcoxon) January 10, 2016
"David Bowie dies of cancer aged 69" [BBC].
Bowie's acceptance speech for an honorary doctorate of music at Berklee College of Music [Business Insider].
#BOWIE | Utterly splendid. pic.twitter.com/8KTRb2Lq2Z

— JAMES MARTIN (@JamesWorldNews) January 11, 2016
* * *
Readers, feel free to contact me with (a) links, and even better (b) sources I should curate regularly, and (c) to find out how to send me images of plants. Vegetables are fine! Fungi are deemed to be honorary plants! See the previous Water Cooler (with plant) here. And here's today's plant (Inverness):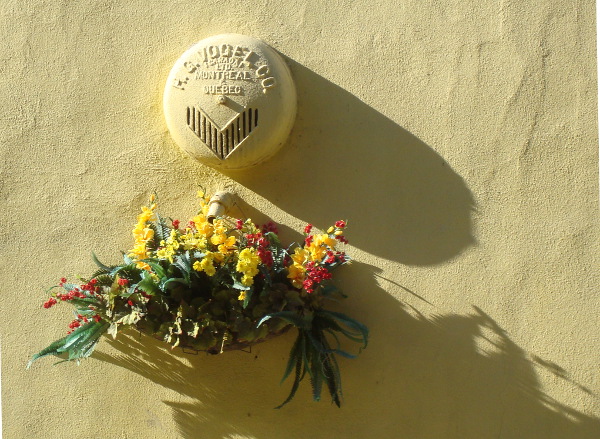 I've got a soft spot for Montreal. And I bet that plant basket looks different now!
* * *
If you enjoy Water Cooler, please consider tipping and click the hat. Winter has come, I need to buy fuel, keep the boiler guy and a very unhappy plumber happy, and keep my server up, too.