By Lambert Strether of Corrente.

TPP/TTIP/TiSA
"From a policy perspective, the decision to maintain the international standard of life plus 50 years is consistent with the evidence that term extension creates harms by leaving Canadians with 20 years of no new works entering the public domain with virtually no gains in terms of new creativity" [Michael Geist]. "The damage caused by the term extension involves more than just higher costs to consumers and educational institutions. It also creates a massive blow to access to Canadian heritage." The rule used to be "Don't mess with Can Lit," but I don't know how true that is after Harper.
"TTIP: 'Reform' of investor dispute settlement clause not enough" [Max Andersson, Euractiv]. "This highly controversial and unnecessary mechanism does not belong to a 21st century rule-of-law system. Foreign corporations should hold no greater rights than national firms or any other privileged position that allows them to challenge national legislation outside national courts.
"Duty minister Simon Bridges said despite an official statement by the Chilean government that the controversial trade deal will be signed on 4 February in New Zealand, arrangements are not yet confirmed" [Radio New Zealand].
"Malaysia is the only country to be granted an opt-out clause in a side letter to the Trans-Pacific Partnership Agreement (TPPA), Asian Development Bank lead economist Jayant Menon said. 'This actually allows Malaysia to withdraw from the TPPA without even trying to rectify it in Parliament. No other member country can do that'" [Malaysian Insider]. That we know of.
2016
Policy
"Republicans push again for an Obamacare alternative, with Donald Trump a looming worry" [Los Angeles Times].

More than five years after the health law was enacted, the party still has no unifying healthcare platform. And if Trump extends his run atop the Republican presidential field, his unorthodox healthcare positions may soon define the GOP.

Trump, who is increasingly worrying Republican party leaders, has said little on the campaign trail about healthcare beyond bashing the current law and promising that "everybody's going to be taken care of" and "the government's gonna pay for it," as he said on "60 Minutes" in September.

In the past, Trump has expressed admiration for government-run systems in other countries such as Britain and Canada. Such systems are anathema to most conservatives.

Can't have that.

Trump: "I will get rid of gun-free zones on schools, and — you have to — and on military bases. My first day, it gets signed, okay? My first day. There's no more gun-free zones" [WaPo].
The Voters
"Which States Rely the Most on Federal Aid?" [Tax Foundation]. Handy chart:

Seems that the hatred of big gummit and the ready acceptance of big gummit subsides are directly, rather than inversely, correlated. Odd.

"American citizens with incorrect information can be divided into two groups, the misinformed and the uninformed. The difference between the two is stark. Uninformed citizens don't have any information at all, while those who are misinformed have information that conflicts with the best evidence and expert opinion. As Kuklinski and his colleagues established, in the U.S., the most misinformed citizens tend to be the most confident in their views and are also the strongest partisans" [FiveThirtyEight]. Thank The God(ess)(e)(s) Of Your Choice, If Any, that this isn't happening anywhere along the Acela Corridor!
The Trail
"It's the most passion-inducing message of the presidential campaign. Sanders has gotten more donations—2.5 million-plus—at this point in the election cycle than any candidate in history, including sitting presidents, and twice as many individual donors as Hillary Clinton. The slouching, rumpled 74-year-old, who was slouching and rumpled in his 20s, has often attracted far larger audiences to his boring-ass speeches than any 2016 candidate, including Donald Trump" [Bloomberg]. The headline: "Why Bernie Sanders Doesn't Want Your Vote." The subhead: "On the road with a man so angry he scares Democrats, too." Sure is odd that Trump gets all the coverage, then…

[Wall Street Journal, "Clinton Offers New Details About Paid Family Leave Plan"]. "Democratic presidential front-runner Hillary Clinton's campaign offered new details about her paid family leave plan Thursday, and continued to reject the leading proposal in Congress because it relies on a small increase to the payroll tax…. Sanders spokesman Michael Briggs said the payroll tax would cost a typical worker only $1.61 a week." (Cf. "The Progressive Give-Up Formula.")

The man with the rug on the man with the lifts: "'It helps to be tall,' continued Trump, who stands at over 6 feet. 'I don't know, they're big heels. They're big heels. I mean, those heels were really up there'" [The Hill].
Stats Watch
Employment Situation, December 2015: "The labor market is stronger than most assessments with December results well outside top-end estimates and big upward revisions underscoring the strength of prior months" [Econoday]. "The labor force participation rate improved 1 tenth to 62.6 percent as did the employment-to-population ratio, to 59.5 percent. Wages, also despite the payroll strength, came in unchanged."
And: "[W]ith economy activity appearing to have leaked modestly lower in recent months, we expect some of this positive momentum to be surrendered in the coming months, though the economy is expected to continue creating jobs in a manner sufficient to absorb excess labor market slack." [TD Securities, Across the Curve]. "As such, we continue to expect the Fed to remain on the tightening path, with a further 25bps increase in the target rate expected at the March FOMC meeting."
But: "Well above expectations. …. Here is a look at employment to population ratios which clearly shows NO group has recovered from the Great Recession" [Econintersect].
Wholesale Trade, November 2015: "Wholesale inventories fell a sizable 0.3 percent for a second straight month in November. Sales at the wholesale level fell an even sharper 1.0 percent in the month and, despite the decline in inventories, drove the stock-to-sales ratio up to 1.32 vs 1.31 in the two prior months. A year-ago, the ratio was at 1.23 in what is confirmation that inventories in the sector remain heavy" [Econoday].
"How do we solve the current global demand shortfall? My own surmise is that, to solve a global problem, we will need a globally coordinated solution of some kind. But I am sure that we can make little progress without more policymakers who are willing to identify the problem and discuss possible solutions – that is, more policymakers like Marriner Eccles" [Narayana Kocherlakota].
"Historical Echoes: How Members of the Society for Creative Anachronism Make Money" [Liberty Street].
Today's Fear & Greed Index: 25 (+10); Fear [CNN]. Last week: 47 (Neutral). (0 is Extreme Fear; 100 is Extreme Greed).
Health Care
"Top 10 Health Headlines You Didn't See in 2015" [Health Blawg]. "0. Debbie Wasserman Schultz comes out in favor of single payer health care."
"Free market for surgery: interview with Allevion CEO Arnon Krongrad, MD" [Health Business Blog]. It looks to me that since the CEO admits that we don't know how to measure surgical quality, we can't make a market in that; and so he's decided to make a market in surgical credentialling; in other words, a privatized AMA (rather a second one), but digital. I'd very much like reader comments on this one, however.
"Medicare Marketing Strategy" [Resnick Unplugged].
In Medicare, addressing consumers' long list of pain points is essential: economic woes, too many choices, pre-existing conditions, and complexities of Medicare (admit it, on a good day it's a bureaucratic nightmare tied together with red tape). From a buyer's perspective, a commoditized set of products and multiple distribution outlets translates into a tricky buy/sell marketplace.
So it's artificical complexity in Medicare that "makes the market" for commercial products that simplify it?
"Today's federal agencies are 'highly message-controlled.' Here's what that means for health reporting" [Columbia Journalism Review]. As we saw during the ObamaCare launch debacle, when nobody, literally nobody, was held accountable.
[It's] fairly standard practice at federal agencies these days—stonewalling and running out the clock on reporters. The Obama administration came to power promising "the most transparent" administration in US history and an "unprecedented level of openness." [ha ha ha ha ha] Instead, whether they are old timers or relative newbies, work at small outlets or large ones, belong to the trade press or live at the top of the news pecking order, health reporters told me the same thing: trying to get useful information from government agencies can be a maddening, prolonged exercise. Even those who are less critical mention instances when an agency dodged or declined to answer their questions. "There's no question this administration has had all agencies on a very short leash," says Politico's food safety reporter Helena Bottmiller Evich. "There's a strong pull to keep everyone on message. Requests are getting cleared pretty high up the chain. They don't want them to be off message and say something that causes tension with the White House."
The fish rots from the head. Again, exactly as in the ObamaCare debacle, where Obama simply flat-out lied about the capabilities of the site, right up until it launched and crashed.
Reporters point to the Clinton years as a turning point, when Hillary Clinton imposed tight rules about talking to the media on members of her team crafting the doomed Clinton health plan. Controls got progressively tighter during the administration of George W. Bush and tighter still under Obama.
And 2016 is an election year. Expect nothing honest from CMS on ObamaCare stats, or anything else.
"Turning To Medicaid To Insure Lowest-Paid Employees" [KHN]. Fascinatingly, the CEO who is the focus of the story has this to say:
[Duke Gillingham, president of Oasis Foods, in Hillside, New Jersey} contrasts this system to one he and his family of six experienced in England.

"My kids didn't suffer from having a five- or six-minute checkup," he said, compared with doctor visits in the United States — which may have been twice as long, and at much higher expense, but without any noticeable difference in results.

"We didn't see any of the demons that people speak of when they talk about socialized medicine," Gillingham said. "There were no lines, no poor standard-of-care."
That's because the Tories aren't done gutting it, of course.
"Live from CES 2016 – The Healthy Connected Life" [Health Populi]. Our system of heatlh care for profit seems capable of delivering anything except health care. Make sure you've got a bag handy when you read this one.
Corruption
"Dec. 22, 2015, marked the 20th anniversary of the enactment of the Private Securities Litigation Reform Act. Enacted at the behest of accounting firms, the PSLRA was crafted to immunize accountants from securities fraud liability. The result over the last two decades has been a substantial erosion in the ability of investors to hold accounting firms accountable" [Accounting Today].
Our Famously Free Press
"Today I woke up, and in a remarkable example of precog telepathy, Politico's Michael Grunwald had written almost exactly the piece I had in mind… Telepathy has apparently been developed by the editors at Politico" [Kevin Drum, Mother Jones]. No, it's just called "the conventional wisdom."
"[J]ournalism's real original sin: Keeping reporters, writers and editors in the dark about revenue and the business they are really in" [Tow-Knight Center for Entrepreneurial Journalism].
Water
"[E]mergency managers, particularly the ones appointed by Governor Snyder (a Republican) have been far more focused on cuts for their own sake, particularly crushing unionized public sector workers. The idea to temporarily use Flint River water while another pipeline was being constructed was one of those cost-saving measures" [The Week].
Gaia
Michael Pollan: "Eating real food is the most important thing you can do if you're concerned about your health" [Vox]. "[T]ry this rule: 'Don't eat anything your great-grandmother wouldn't recognize as food.'"
"What Went Wrong at Porter Ranch?" [LA Weekly]. Starting to remind me of Deepwater Horizon, techincally, though SoCalGas doesn't sound as evil as BP.
Gunz
"Obama gun town hall: 5 takeaways" [CNN]. "1. Obama worked so hard to sell so little." Yep. And as usual. See under ObamaCare.
Class Warfare
"Drivers for a shuttle company based in San Francisco claim that a recent failed effort to unionize is the result of aggressive company tactics explicitly intended to discourage union support. The drivers brought their claim against Bauer Intelligent Transportation to the National Labor Relations Board, which is holding a hearing on the matter set for the first of February" [SFist].
News of the Wired
"Here's What That Post About Taking a Train Across the USA for $213 Doesn't Tell You" [Medium]. "There's a reason they call it flyover country…"
"Was Pizza Rat A Hoax?" [Gothamism]. OH NOESSSSS!!!!
* * *
Readers, feel free to contact me with (a) links, and even better (b) sources I should curate regularly, and (c) to find out how to send me images of plants. Vegetables are fine! Fungi are deemed to be honorary plants! See the previous Water Cooler (with plant) here. And here's today's plant (tiabee):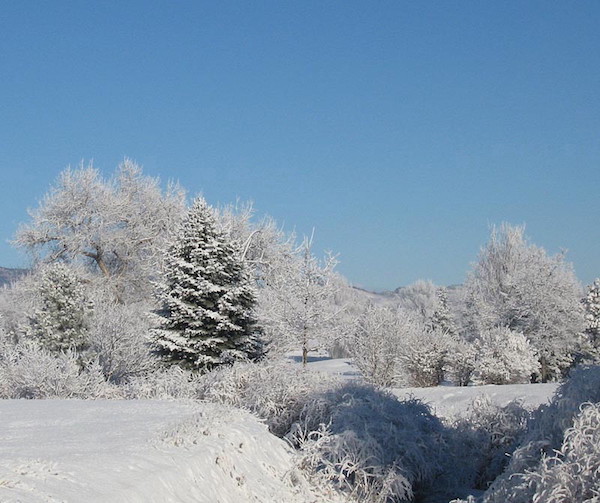 This is "after" (yesterday was "before"). Lovely too!
Also, people have kindly sent in winter plants, but I could still use some more! Thank you!
* * *
If you enjoy Water Cooler, please consider tipping and click the hat. Winter has come, I need to buy fuel, keep the boiler guy and a very unhappy plumber happy, and keep my server up, too.