By Lambert Strether of Corrente.

Readers, I'm afraid that the epic Clinton post — and aren't they always? — meant that I had to give Water Cooler short shrift. Sorry about that, and I will return with a full ration tomorrow.
2016
The Voters
Bernie Sanders Gets Group Endorsements When Members Decide; Hillary Clinton When Leaders Decide The Intercept

I stumbled across this old photo on the Twitter:

French Soldier #WW2 carrying a donkey up a hill? c.1942 pic.twitter.com/Rly3p7cEnb

— ᑭᕼOTOᔕ & ᙖᗩᙅOᑎ (@photosandbacon) May 30, 2014

Which gives me the chance to tell this old joke:

"The Democratic Party is like a horse that refuses to take commands from its owner and stubbornly refuses to carry him. The owner does not go out and get a new horse, but picks up the horse and carries it around in the belief that, eventually, the horse will change its mind. Years later, the horse is thinking, 'I'm a genius!'"

It's the "years later" part that kills me.
The Trail
"Obama weighs in on 2016: Hillary Clinton campaign is 'more prose than poetry'" [WaPo]. And he gives our famously free press a few tips on how to take down Sanders.

"Clinton needs an Iowa victory to blunt the momentum of Bernie Sanders" [WaPo]. That won't be enough.

"Sanders, Clinton cool to Bloomberg's possible entry into 2016 race" [Reuters]. No doubt.
Stats Watch
Dallas Fed Mfg Survey, January 2016: "Manufacturing data from the Dallas Fed, along with that of the Kansas City Fed, have been offering the most striking evidence of oil-related contraction. Dallas' general activity index came in at an extremely negative score of minus 34.6 for the January report which is the lowest reading since the beginning of the recovery in 2009" [Econoday]. And: "Of the three Federal Reserve districts which have released their January manufacturing surveys – all are in contraction" [Econintersect].
Honey for the Bears: "Deep in the bowels of the system all manner of financial flows are switching course" [Gillian Tett, Financial Times]. "In some ways this is what we would expect: capital flows are fluid; but the real problem for investors and policymakers is that it is often fiendishly hard to track the scale and pace of these stealthy shifts since the data are so patchy. Indeed, the workings of China's shadow banking system are as opaque as the US subprime mortgage sector was in 2007."
Honey for the Bears: "Talk of a downturn is in the air, and the numbers are squiggly" [Bloomberg].
Honey for the Bears: "Financial apocalypse: Ex BIS chief economist William White warns of epic debt tsunami worse than 2007" [Business Insider].
"Do Payrolls Have A Measurement Problem Leading To Strong Numbers?' [Big Picture].
"Taking a cue from Chipotle, Wal-Mart should shut its stores off for 24 hours, so it can redesign its layout and train its employees to improve customer service" [Forbes]. They could make a movie by that name….
Today's Fear & Greed Index: 17, Extreme Fear (previous close: 13) [CNN]. One week ago: 10 (Extreme Fear). (0 is Extreme Fear; 100 is Extreme Greed).
Health Care
"A different kind of doctor's office: Patients pay directly, keeping insurance out of it" [Tampa Bay Times (JM)].
"Employee Wellness Programs Use Carrots and, Increasingly, Sticks" [New York Times]. I seem to recall that wellness programs have no demonstrable health benefits, even though ObamaCare funds them, so ka-ching. Readers?
Water
"Disposability, Abortion, and Crisis As Usual in Michigan" [Language Matters]. Must read.
Gaia
"In three months, one failed well at Southern California Gas Co.'s Aliso Canyon storage field has spewed more greenhouse gases than any other facility in California. At its height, the leak more than doubled the methane emissions of the entire Los Angeles Basin and surpassed what is released by all industrial activity in the state" [Los Angeles Times].
Gunz
"Stranded Motorist Kills Man Trying to Help Him, Sheriff Says" [New York Times].
"An Allegedly Drunk Gun Owner Went to the Benghazi Movie. You Won't Believe What Happened Next." [Esquire].
"Police: Son, 14, shot dead by dad who says he mistook him for intruder" [CNN].
"Congressional Staffer Arrested After Loaded Gun Found In Bag" [Talking Points Memo].
"An armed society is not necessarily a polite society, and an armed citizen is not always a prepared citizen" [HuffPo]. I would have thought that was obvious by now?
Militia Watch
"Militants Bring Young Children To Stay At Occupied Refuge" [Oregon Public Broadcasting].
Class Warfare
"Correlation between education and democracy: average years of schooling in the 15+ population in 1970 and political regime 2013 – Max Roser " [Our World in Data]. Hence the importance, to squillionaires, of capturing the school system.
"Exclusive New England Prep School Rocked by Sex Scandal" [Time].
News of the Wired
"4 'Game of Thrones' products we really wish existed" [Daily Dot].
"The Decline of the Driver's License" [The Atlantic].
"The Next Social Media We Want and Need!" [Medium].
"Twitter users suspect US government hacked into their social media accounts" [Raw Story].
"Does sex in virtual reality feel like real sex?" [Slate].
Animated map shows the undersea cables that power the internet. Cool!
* * *
Readers, feel free to contact me with (a) links, and even better (b) sources I should curate regularly, and (c) to find out how to send me images of plants. Vegetables are fine! Fungi are deemed to be honorary plants! See the previous Water Cooler (with plant) here. And here's today's plant (pq):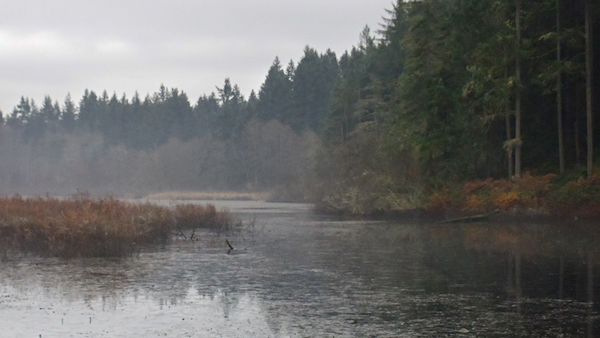 "Ice on Fisher Pond." Thought it was Hong Kong for a moment, because of the chill in the air…
* * *
If you enjoy Water Cooler, please consider tipping and click the hat. Winter has come, I need to buy fuel, keep the boiler guy and a very unhappy and importunate obstreperous plumber happy, and keep my server up, too.