Happy Australia Day!
Iowa values? Cops: Iowan, 33, Battered Husband When He Declined Her Request To Have Sex The Smoking Gun (resilc)
Climate Deal's First Big Hurdle: The Draw of Cheap Oil New York Times
Renewables Plus Transmission Could Cut Emissions by 80 Percent MIT Technology Review (David L)
The U.S. Could Switch to Mostly Renewable Energy, No Batteries Needed Smithsonian. Chuck L:
DC extra high voltage (EHV) transmission offers considerable advantages over AC. However the author doesn't mention a major obstacle to its widespread deployment: There is as yet no commercially available, reliable circuit breaker that can interrupt fault currents on DC transmission lines operating at the voltages in the mid-six figure range and up of today's technology. The faults on such transmission lines can occasionally be in excess of 100K amperes. (AC circuit breakers quench a fault's arc during one of the 120 times per second that the current waveform cross zero. Direct current by definition does not cross zero in normal operation.) Because of this limitation fault protection must be provided on the AC side of the AC/DC conversion equipment. These equipments, in turn, must be designed sufficiently robust to withstand fault currents passing through them. Thus they are considerably more costly than they would be if DC breakers were available. It also limits their application to point-to-point transfers between isolated or tenuously connected AC grids.
Touring Can't Save Musicians in the Age of Spotify New York Times
Why 6 Republican senators think you don't need faster broadband CIO (Chuck L)
How a DIY Network Plans to Subvert Time Warner Cable's NYC Internet Monopoly Motherboard (David L)
Brain-Shrinking Zika Virus Bound for U.S., WHO Predicts New York Magazine. Wow, El Salvador has told women not to get pregnant till 2018?!?
Mr. Market is in a Tizzy Yet Again
China Shares Plunge to Lowest Close Since December 2014 Wall Street Journal

Opec pleads for Russian alliance to smash oil speculators Ambrose Evans-Pritchard, Telegraph
China?
China Focus: Fund to help those made redundant by overcapacity cut Xinhua. Bill B highlights this quote: "Large-scale redundancies in the steel sector could threaten social stability."

Capital controls may be China's only real option Financial Times

The beginning of China's deindustrialization? failed evolution
Grexit?
One year on, Syriza has sold its soul for power Costas Lapavitsas, Guardian (margarita, Sid S). Wow, it was a year ago yesterday that Syriza assumed power. It seems so long ago….
Refugee Crisis
EU pushes 'worst-case scenario' to stem migrant crisis Politico

Greece Hits Back at Calls for Schengen Zone Exclusion Wall Street Journal
Syraqistan
What Donald Rumsfeld Knew We Didn't Know About Iraq Politico

China Deal Shows Iran Tilting East, Not West OilPrice

U.S. & Allies Make bin Laden Admirer a Negotiator in Syria Peace Talks George Washington
Imperial Collapse Watch
How Flint traded safe drinking water for cost-cutting plan that didn't work Guardian (Sid S)

Ohio town closes schools as state EPA demands more water tests CNN (Carla)

Boeing completes first refueling flight of KC-46A tanker Reuters (EM)
Big Brother is Watching You Watch
Shodan Lets You Browse Insecure Webcams Bruce Schneier
2016
Meet the New Harry and Louise Jacobin (Benedict@Large). Epic. A must read.

The Marketing of the American President Project Syndicate (Chuck L). Written by a true elitist, drips with contempt. Thinks that the reason Sanders (and Trump) are beating Clinton and Bush is "personality" and the simplicity of their pitches (as if the 21st Century Glass Steagall bill that Sanders supports is simple). They allegedly prefer the "nutty professor" Bernie to the cold fish Hillary. It apparently does not cross this living-within-the-echo-chamber academic's mind that voters recognize that Hillary has a corruption problem, is owned by Wall Street, and mainstream policies have done squat for them and lots for the wealthy and uber-wealthy. They are voting what they see as their interests, which is for outsiders who clearly have not been part of the problem, and in the case of Sanders, has an established track record to prove it.

Ben & Jerry's co-founder creates Sanders ice cream The Hill. Scott: "Kruggie thinks this ice cream is terrible."

Bernie Sanders could be the next Ronald Reagan Salon (Bill C)

A remarkably moving thing happened at a Bernie Sanders rally today in Iow Washington Post

INDEPENDENT Bernie voters need to change their registration, if they want to vote in PA primary (and others). A public service announcement from furzy. This is the ONLY reason I am a (hold my nose) registered Democrat. In New York, more often than not, races are settled in the Democratic party primary, so if you are registered as an Independent, you are effectively disenfranchised.

Clinton Claims She Was Secretary of State in … the Bush Administration. (I think that's what she's claiming, anyway.) Angry Bear
How David Petraeus avoided felony charges and possible prison time Washington Post (resilc)
Filmmakers who targeted Planned Parenthood face charges BBC
Zephyr Teachout Announces Bid for New York Congressional Seat New York Times. !!!
North Carolina's voter ID law goes on trial Reuters (EM)
The Egg McMuffin has officially saved McDonald's Quartz (resilc)
Class Warfare
Robert Reich on Money & the Left Political Establishment Gaius Publius. Quotes from an MSNBC interview that…get this…was taken down from YouTube. Today's must read. What Reich said was not all that controversial, but the fact that it came from an impeccable source, an insider with deep experience, apparently made the remarks too hot to handle. Circulate widely.
Antidote du jour. From Kulantan: "An Eastern Grey at Coombabah on the Gold Coast":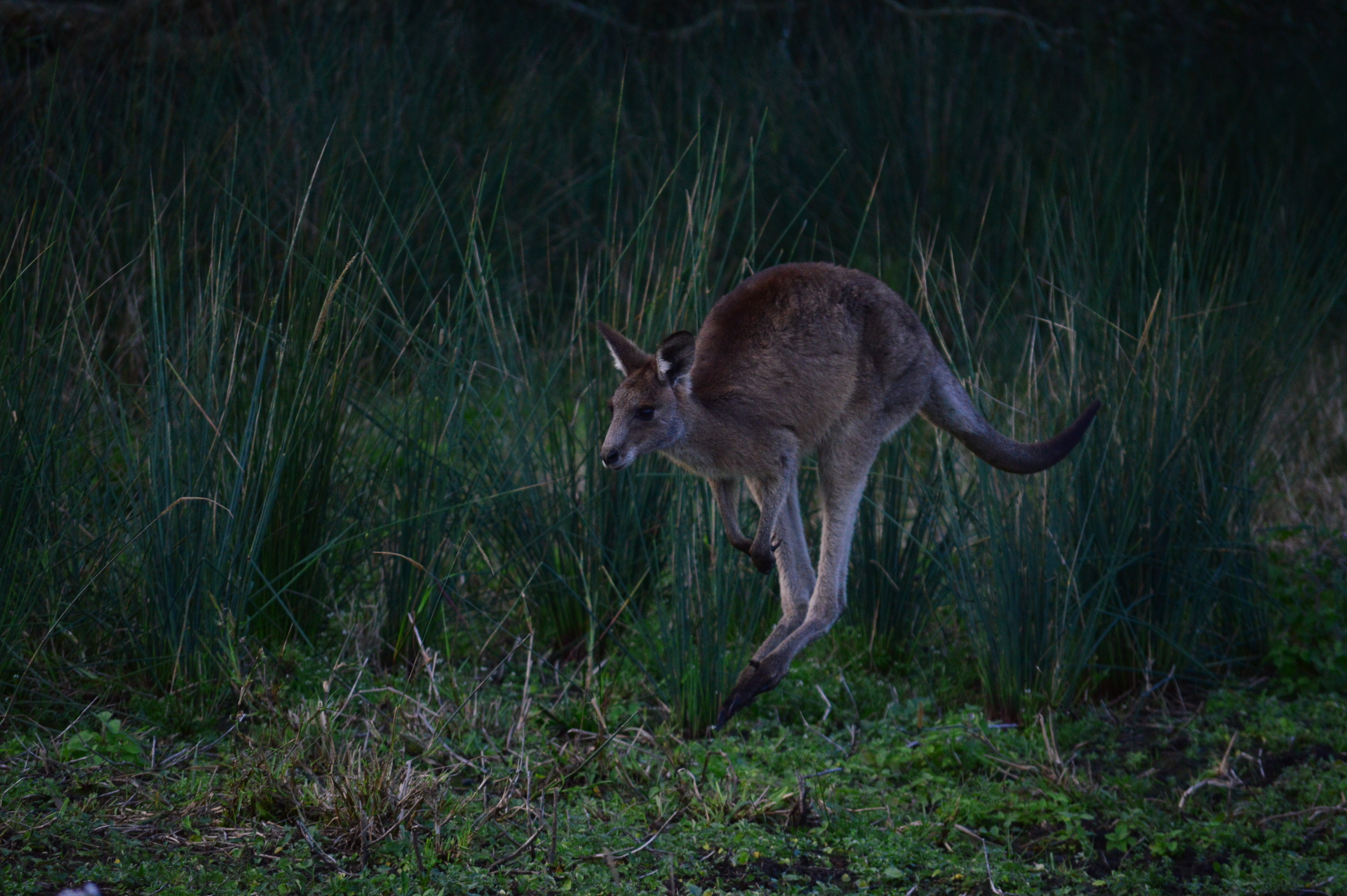 See yesterday's Links and Antidote du Jour here.