California Coyotes on Drugs? Alternet
Retreating Clinton Campaign Torches Iowa Town To Slow Advance Of Sanders Volunteers Onion (David L)
Dazed Marco Rubio Wakes Up In Koch Compound To Find Cold Metal Device Installed Behind Ear Onion (David L)
The End of Twitter New Yorker. Twitter appears to remain the preferred venue for journalists.
How one Macalester student helped his dad fight PTSD-fueled night terrors MinnPost (Chuck L)
Why is Cornell University hosting a GMO propaganda campaign? Ecologist. Better yet, funded by the Gates Foundation.
Vaccines, drugs, and Zipf distributions VoxEU. Confirms the instinct that drug companies make more from treating HIV than they would from devising a vaccine.
Goldman Sachs executive takes 'personal leave' amid Malaysian fund corruption probes RT
Japan Goes Negative
In shocking move, Japan adopts negative interest rate as deflation fight falters Japan Times
Bank of England promises to 'up our game' to avoid civil war Telegraph
Brazil's Olympic Costs Up Another $100 Million on Electric Bills Bloomberg (resilc)
Refugee Crisis
Greek match delayed as players stage sit-down protest over migrant deaths Guardian

AFD chief will be necessary to shoot at refugees Handelsblattt (guurst). German original here.
Syraqistan
You have now landed in Geneva, Syria RT (resilc)
Big Brother is Watching You Watch
Anaheim police have secretly been using cell phone surveillance devices KPCC. And the ACLU is suing them.
2016
Understanding the Trump/Sanders Constituencies: Inequality Is Something the Elites Did Beat the Press (Fresno Dan, Steve Waldman)

The Sikh man who stood up to Trump BBC

Why Does Twitter Refuse to Shut Down Donald Trump? Lauren Weinstein (Chuck L)

Donald Trump: The Art of Losing the Deal New Yorker (furzy)

Trump Overtakes Cruz in Des Moines Register/Bloomberg Politics Iowa Poll Wall Journal

Hillary Clinton Gets $13 Million From Health Industry, Now Says Single-Payer Will "Never, Ever Come To Pass" International Business Times. Circulate widely.

The Clinton System New York Review of Books (MW. Ray P). Details some unquestionably corrupt moves by the Clintons to advance the interests of the Clinton Foundation, who dutifully kicked more in as a presumed payback.

Ray P reminds us of this 2015 story: Clinton Foundation Donors Got Weapons Deals From Hillary Clinton's State Department International Business Times

" … 22 Clinton emails contained top secret information." LA Times Sic Semper Tyrannis (resilc)

No, the Hillary Email Story Will Never, Ever Go Away Charles Pierce, Esquire (resilc). Never knew he had a soft spot for dinosaurs….

Quotations From Madame Hillary Counterpunch. Counterpunch, which was attacking Sanders all the time a month or so ago, suddenly seems to have grokked the idea that that was tantamount to endorsing Clinton….

Inevitability Lost: the Clintonites Strike Back Andrew Levine, Counterpunch

Bernie Sanders moves from fringe to zeitgeist Financial Times. Interesting, the comments are generally positive…and perhaps more important, anti-Clinton.

The Escalating Media Assault on Bernie Sanders Bill Moyers (steve h)

A Panel of Experts Trying to Defend Walmart From Bernie Sanders? Awkwaaard Good (Phil D)

Japan's Devaluation and Iowa Voters Barrons. Google the headline.
The Framers' "Demagogues" Are Our Charismatic Party Leaders. What to Do? Washington Monthly
Flint
Lead and Race In Flint—And Everywhere Else Mother Jones

Michael Moore: 10 Things They Won't Tell You About the Flint Water Tragedy, But I Will EcoWatch (Glenn F)

Rick Snyder Won a Governing Magazine Award After Flint's Switch to Poison Water Slate (resilc)
CalPERS is underfunded and unrealistic. Can it save itself? Los Angeles Times (resilc). As we've pointed out, this is the elephant in the room that retiring CEO Anne Stausboll refused to address. It's being dumped on her successor.
US consumer is the last defense against strong dollar drag on the economy Sober Look
Oil price crash: Saudis told to embrace austerity as debt defaults loom Telegraph
The Big-Oil Bailouts Begin Wolf Street
Class Warfare
Antidote du jour. Propertius: "Minnie the Wonder Dog, channeling her inner Dire Wolf":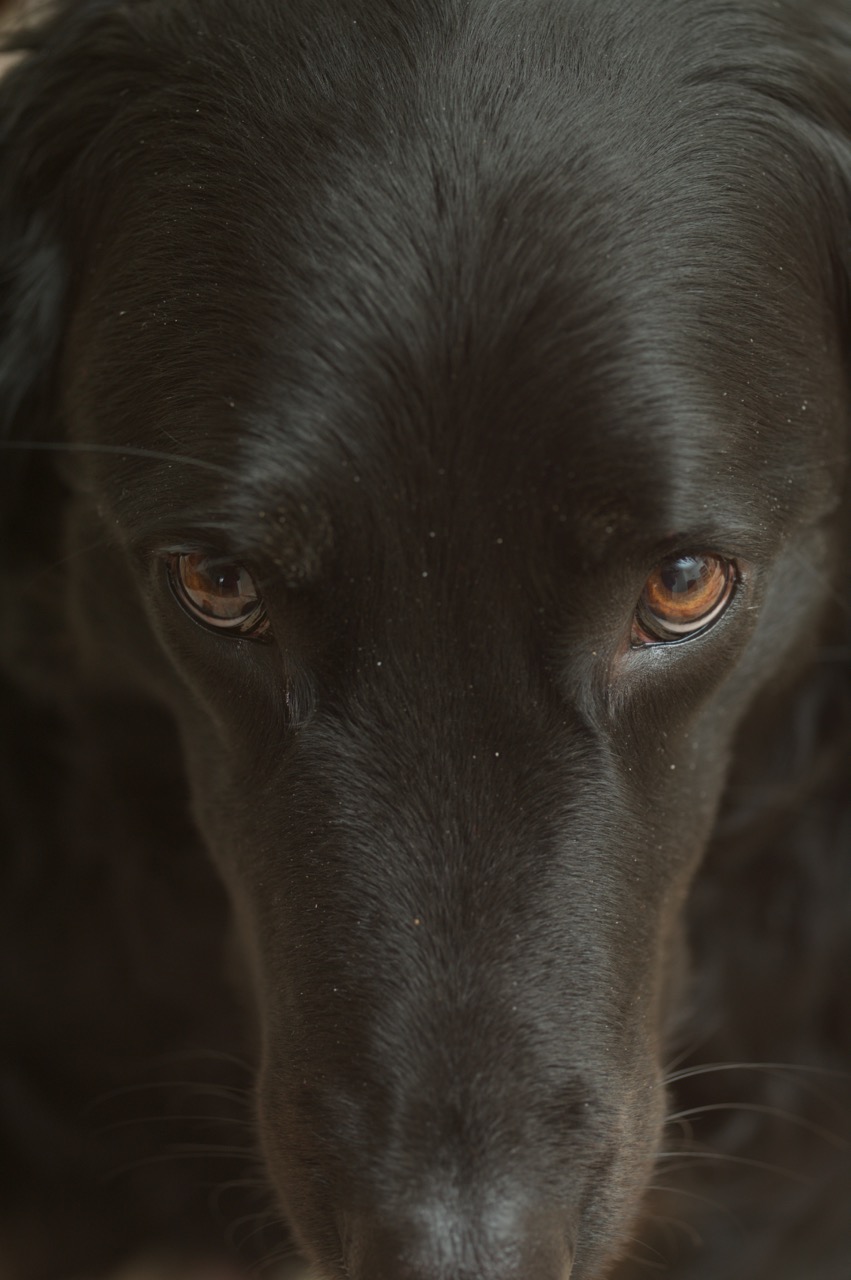 See yesterday's Links and Antidote du Jour here.