US Immigration Crack Down on Central American Families Begins teleSUR English. This is really bad. I'll have something in Salon about this in the morning.
The end of Schengen? Restrictions by Denmark and Sweden are 'threatening Europe's passport-free zone' The Independent. You were warned.
Periodic table gains four new superheavy elements, filling up the seventh row WaPo
U.S. Bread Basket Shifts Thanks to Climate Change Scientific American
Southern Illinois battles flooding as Mississippi River builds downstream Reuters
China to Halt New Coal Mine Approvals Amid Pollution Fight Bloomberg Business
Saudi/Iran skrimish:
The Great Malaise Continues Joseph Stiglitz, Project Syndicate
Economists Take Aim at Wealth Inequality NY Times
Capital, Predistribution and Redistribution Thomas Piketty, Crooked Timber
The New Economy a Driver in Rising Inequality Sydney Morning Herald (h/t EM)
Uber cab ride on New Year's Eve pinches customer for $1,114.71 CBC News
GM Invests $500 Million in Lyft Bloomberg
Ex-SEC Official Gallagher Joins Regulatory Consultant WSJ
Quicken Loans' lawsuit against DOJ, HUD tossed out by federal judge Housing Wire
'The Big Short' and '99 Homes' tackle the 2008 financial crisis from boom to bust LA Times. This is in the Oscar buzz section. Good to see these kind of notices for the underrated 99 Homes!
Clinton Comes Out Swinging At Sanders Wall Street Plan—Before He Unveils It Bloomberg Politics. Gensler's getting pretty feisty, eh? By the way, I don't see how Hillary's reform plan does anything to "shadow banks" other than use the term "shadow banks" a lot. That was enough to get Krugman to fall for it, of course. But their HFT proposal is terribly designed, the private equity/hedge fund stuff is underwritten, and they say nothing about peer-to-peer/fintech, which is where banking outside the regulatory perimeter is headed.
Asian Markets Regain Footing as Chinese Regulators Calm Nerves WSJ
China's seven-minute selling frenzy shows circuit-breaker risks Chicago Tribune
Manufacturing in U.S. Contracts at Fastest Pace in Six Years Bloomberg
Class Warfare:
Inside The Tiny Police State With Seven Armies The Daily Beast
Why is Microsoft monitoring how long you use Windows 10? Beta News
FACT SHEET: New Executive Actions to Reduce Gun Violence and Make Our Communities Safer The White House. Literally better than nothing.
U.S. files civil suit against Volkswagen for environment violations Reuters. However…
A Bailout for Volkswagen? Congress Wants to Do Something Absolutely Crazy Some dude, The Fiscal Times
The Armed Oregon Ranchers Who Want Free Land Are Already Getting A 93 Percent Discount FiveThirtyEight.com
What You Need To Know About The Oregon Militia Standoff The Onion (h/t David L)
Illinois gov. 'very disappointed' in Rahm Emanuel The Hill. Sad when your best buddies abandon you (Rauner and Rahm used to go on vacations together)
You Can SoulCycle With Chelsea Clinton for $2700 NYMag
Antidote du jour (it's a hyrax, saw one of these suckers at a zoo last week. It looks like a prairie dog but its closest relative is actually the elephant):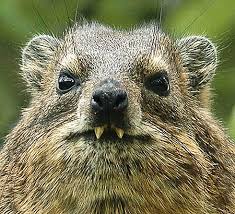 See yesterday's Links and Antidote du Jour here.