By Lambert Strether of Corrente.
TTP/TTIP/TiSA
"Globe & Mail columnist calls for scrapping ISDS to save CETA" [Council of Canadians]. "His conclusion is not that dissimilar to the one made in 2014 by the Cato Institute, a libertarian think tank founded by Charles Koch. The director of their trade policy studies centre wrote, 'The inclusion of ISDS in trade agreements subverts prospects for trade liberalization. U.S. multinational corporations want access to ISDS, but they don't need it. If the trade agenda is the proverbial airplane that is down an engine and losing altitude, throwing ISDS out of the cargo hold to lighten the load is the best way to reduce the chance of a crash.'" Me, I'd prefer a controlled flight into terrain.
2016
Policy
"It's a rough time for progressives who don't believe in magic" [Paul Krugman, New York Times]. No, it's a rough time for a thrashing and dying DLC hackocracy that thinks the way to start a negotiation is by asking for half a loaf and making clear that they'll settle for less. (See here for how Sanders got CHC into ObamaCare by not following Krugman's sage advice.) Of course, Krugman is also comparing a rotten apple to a small donor-driven orange. So there's that, too.

"Hillary Clinton Should Just Say Yes to a $15 Minimum Wage" [New York Times]. Wait, won't the Republicans obstruct that? Of course they will. So why even try?

"Hillary Clinton's emotional call on Democrats to take systemic racism seriously" [Vox]. "Emotional" is one of those words, like "opens up," that just screams manipulation. This reminds me of the financial crisis: "The mess is so complicated that only the people who created it can solve it." Because they have experience! (Not that the Clinton Dynasty is responsible for systemic racism. But they certainly did their little bit to reinforce it, what with "welfare reform" and mass incarceration.

"Hillary, Bill, and Bernie: Free Trade & Industrial Decline" [HufffPo]. Photos of America's industrial decline, and by "decline" I mean "deliberate destruction to make a quick buck."

"Trump blasts Bush on Iraq and 9/11, and GOP voters shrug" [WaPo].

"But numerous military veterans interviewed at Trump rallies in South Carolina this week, including Mr. Jebens, said they had no problem with Mr. Trump's comments [on Bush and the Iraq War], even if they did not entirely agree with him" [New York Times]. If I had a nickel for every time the political class has said "This time, Trump, you have gone too far!" I'd have a lot of nickels.
The Voters
"Clintonism and the 'Presidential' Democratic Party" [@Billmon]. Interesting thesis from "Poli Sci 101" (based on this paper). Apparently, the weak Democrat congressional bench isn't a bug, but a feature.

"What a divided America actually hears when Obama speaks" [WaPo]. "I serve as a blank screen…."

"Actually overhauling the Democratic Party would mean reconfiguring its internal power relations as well as its relations with the state. The Democratic Party lacks not only the interest but also the institutional capacity to act as a class vehicle in American politics and that won't change" [Jacobin]. "The Sanders campaign could perform a valuable task in raising consciousness, but it cannot on its own accomplish the indispensable task of building the political capacities of those who would benefit most from egalitarian policies. This is far beyond the scope of any electoral insurgency." Read this, and then when people say "McGovern!" you can put that in the context of the success and failure of the "New Politics."
Money
"Sheldon Adelson and the inside story of Chinese casino money flooding our elections" [Mother Jones].
The Trail
"The Jonathan Capehart Saga, Or Why Progressives Have Stopped Trusting the Corporate Media" [Paste Magazine]. Important. Read the whole thing, but have your vomit bag handy. (Your vomit bag is not the same bag the press is in. That's a different bag.) And now this:

"Rapper Killer Mike drew attention late Tuesday after saying during a rally for Democratic presidential hopeful Bernie Sanders that a 'uterus doesn't qualify you to be president'" [The Hill]. The Hill, unlike WaPo (see above), gives the full quote:

"When people tell us 'hold on, wait a while' — that's what the other Democrat is telling you," Michael Render, who goes by his stage name Killer Mike, told more than 4,800 gathered at Morehouse College in Atlanta.

"'Hold on Black Lives Matter, just wait a while. Hold on young people in this country, just wait a while,' " he added, mocking Clinton.

"And then she get good, she have your own momma come to you, your momma sit down and say, 'Well you're a woman.' But I talked to Jane Elliott a few weeks ago, and Jane said, 'Michael, a uterus doesn't qualify you to be president of the United States. You have to have policies that's reflective of social justice.'"

Now, I really deprecate Killer Mike's synecdoche (in comments here) because it's reductive and wrong; gender doesn't reduce to body parts. And from The Department of Worse Than A Crime, A Blunder, it gives the other campaigns a handle. But in context? And presuming there's a video in distribution? I doubt very much this will pull young women back to Clinton, which I assume is the object of the Clintonite frothing and stamping. Oh, and Sanders should have streamers.

"'Single-issue' candidate Bernie Sanders touches on 20 issues during a Michigan campaign stop" [WaPo]. Oh, sheesh. Clinton's "single issue" talking point was two whole days ago.

"[W]hile the number of African-Americans in the state is small, it is also not nil. And many activists and leaders of civil rights organizations say that Sanders has turned a blind eye to their concerns" [Daily Beast]. This was Clinton's talking point yesterday.

""Ultimately, I will probably have an opinion on it," Mr. Obama said of the Democratic race. White House officials previously had signaled that the president would not throw his support behind a candidate in the primary" [Wall Street Journal, "Barack Obama Declines to Endorse in Democratic Primary — for Now"]. I can't imagine Obama would say say anything unless he'd been asked, so Clinton really is in trouble.

"After months of attention on Iowa and New Hampshire, the presidential race is at last shifting to two states — Nevada and South Carolina — that are actually experiencing the economic turmoil that has often dominated the campaigns of both parties" [FiveThirtyEight]. "[Nevada] was hit harder by the housing crisis than nearly any other state; six years after the recession ended, it remains mired in a deep economic funk… [South Carolina's] median household income remains thousands of dollars below its prerecession level after adjusting for inflation. Racial disparities remain substantial: The unemployment rate among African-Americans, at 9.9 percent, is more than 2.5 times that of whites, one of the widest gaps in the country."
Nevada (this Saturday)
CNN/ORC: "Overall, 48% of likely caucus attendees say they support Clinton, 47% Sanders" (margin of error 6%) [Business Insider]. I don't know if we even know how to poll for caucuses (but remember that Sanders support was underestimated in both Iowa and New Hampshire). However, if the tone of my Twitter list is any indication, the Clinton campaign was felt the need to double down.

"To have two people [Federico Chavez, Sanders, and Dolores Huerta, Clinton] with such close ties to Cesar Chavez arguing for opposing candidates at the same event was extraordinary, something Federico Chavez acknowledged" [Roll Call].
South Carolina (Saturday, February 27)
CCN/ORC poll: "In the Republican race, Trump, at 38%, tops Texas Sen. Ted Cruz, who holds second place with 22%. Behind those two, Florida Sen. Marco Rubio garners 14% support, former Florida Gov. Jeb Bush is at 10%, retired neurosurgeon Ben Carson has 6% and Ohio Gov. John Kasich is at 4%" [CNN]. "56% for Clinton to 38% for Sanders. Clinton's lead rests heavily on the state's black voters and women. Both groups made up a majority of voters in the 2008 primary there." Then there's this:

Still, Democratic voters in South Carolina aren't as firm in their choices as Democrats in New Hampshire or Iowa were, according to pre-election polling. In surveys ahead of the first two contests, majorities said they had made up their minds. In South Carolina, however, just 43% say they have definitely decided whom to support with about 10 days to go before Election Day. Potentially troublesome for Clinton: Blacks were far less likely to say they are committed to a candidate than whites. About a third of black voters (34%) say they have decided on a candidate versus nearly 6 in 10 white voters (57%).

And New Hampshire voters are notorious for making up their minds at the last minute!
Scalia Trench Warfare
"The Long, Sophisticated Fight to Come Over the Supreme Court Opening" [Roll Call]. The "sophisticated" part is mostly digital strategists talking their books, but admittedly there are few parts of campaign 2016 that a Supreme Court battle wouldn't touch. And the press loves conflict.
Stats Watch
Housing Starts, January 2016: "Housing starts and permits proved softer-than-expected in January, down 3.8 percent" [Econoday]. "Multi-family homes remain the center of strength for the housing sector with year-on-year permits up 19.9 percent, surpassing a very solid 9.6 percent gain for single-family homes. … The housing sector isn't on fire but trends in permits do point to strength." But: "Construction completions are lower than permits this month for the 13th month in a row (when permits exceed completions – this sector is growing)" [Econoday]. And: "The January housing starts slowdown is partially in response to the delayed arrival of winter weather in much of the US last month. As we have mentioned before, however, the pullback in the Midwest is likely in response to the slowing in the shale-region on the tail of continually low oil prices" [FTN Financial, Across the Curve].
MBA Mortgage Applications, week of February 12, 2016: "Falling mortgage rates continue to drive refinancing applications sharply higher" [Econoday].
Industrial Production, January 2016: "A sharp gain in motor vehicle production underpins a very strong industrial production report where the headline surged 0.9 percent in January," far above consensus [Econoday]. "Vehicle production surged 2.8 percent in the month and drove the manufacturing component up by 0.5 percent…. The utilities component, up a monthly 5.4 percent and reflecting a temperature swing from a warm December to a more seasonably cold January, is the major factor behind the headline gain."
PPI-FD, January 2016: "Producer prices showed life in January, at least outside of energy. Overall, producer prices inched 0.1 percent higher, low but 3 tenths above the Econoday consensus, with the ex-food and energy reading at a much stronger-than-expected 0.4 percent" [Econoday]. "Services are a plus in the report, excluding which and also excluding food and energy, prices rose an as-expected 0.2 percent." But: "A handful of categories drove the core surprise. My first guess would have been the wholesale and retail trade margin categories, but they were mostly offsetting (up 1.2% and down 1.0% respectively). Instead, the main culprit seems to be the financial sector, as wholesale prices (whatever that means) for both banking and investment services jumped" [Amherst Pierpont, Across the Curve].
E-Commerce Retail Sales, Q4 2015: "Strength in non-store retail sales and reports of strength for holiday online shopping are only modestly confirmed by the e-commerce report where sales rose only 2.1 percent in the fourth quarter vs a downward revised plus 3.8 percent in the third quarter" [Econoday]. Not the narrative in the Xmas season!
Atlanta Fed Business Inflation Expectations, February 2016: "Falling costs are not helping the FOMC in its efforts to boost inflation" [Econoday].
"People transferred $1 billion over Venmo in January, the company said today, showing that usage of the mobile money app is still growing fast. The $1 billion in transfers is more than 2.5 times the volume seen in January 2015, and ten times as much as January 2014" [Buzzfeed].
Today's Fear & Greed Index: 43, Fear (previous close: 32) [CNN]. One week ago: 16 (Extreme Fear). (0 is Extreme Fear; 100 is Extreme Greed). Last updated Feb 17 at 10:37am. We're almost ready to shift over to greed!
Health Care
"Costs, changes led Obamacare enrollment to fall short of earlier estimates" [USA Today]. "The number of people who signed up for health insurance for 2016 on the state and federal exchanges was up to 40% lower than earlier government and private estimates…. CBO even said last June that 20 million people would have plans purchased on the exchanges this year. Just 12.7 million signed up for plans, however, by the end of open enrollment Jan. 31 and about 1 million people are expected to drop their plans — or be dropped when they don't pay their premiums." 20 million vs. 12.7? Sounds like a death spiral to me…
"Cancer Patients Caught in Red Tape" [AP]. ObamaCare's tax on time is both high and regressive:
Hundreds of thousands of people lose subsidies under the health law, or even their policies, when they get tangled in a web of paperwork problems involving income, citizenship and taxes. Some are dealing with serious illnesses like cancer. Advocates fear the problems, if left unresolved, could undermine the nation's historic gains in health insurance. … [Through Sept. 30 last year] more than 1 million households had their financial assistance "adjusted" because of income discrepancies. Advocates say "adjusted" usually means the subsidies get eliminated. "When people get that bill for a full-price plan, they panic and they cancel the insurance," said Elizabeth Colvin of Foundation Communities, an Austin nonprofit that serves low-income people. Some worry the problem could undermine the law's insurance markets, now in their third year.
"The big profits have come not from the insurance exchanges, but via the ACA's Medicaid expansion, in which the largest insurers have been playing a major role. The same insurance executives who go out of their way to badmouth the ACA's individual exchange plans talk as though they can't get enough of the Medicaid business, especially its managed care component" [Los Angeles Times].
"Why We Have so Little Useful Research on ACOs" [Kip Sullivan, The Health Care Blog]. Sullivan did great work for PNHP in the single payer battle. He's always worth a read.
"Nashville-based Jumpstart Foundry—located in the heart of the country's healthcare belt—has launched a new healthcare innovation fund that plans to make as many as 20 investments this year" [Modern Health Care]. "But instead of getting pitched by entrepreneurs to fund the projects they want to work on, Jumpstart is taking pitches from would-be clients like HCA, Walgreens and the Blues and then matching them with the developers that can turn those ideas into reality."
Corruption
"According to the FDA's report on Castle, obtained through the Freedom of Information Act, "no parmesan cheese was used to manufacture" the Market Pantry brand 100% grated Parmesan Cheese, sold at Target Corp. stores, and Always Save Grated Parmesan Cheese and Best Choice 100% Grated Parmesan Cheese, sold by Associated Wholesale Grocers Inc., which along with its subsidiaries supplies 3,400 retail stores in 30 states. Instead, there was a mixture of Swiss, mozzarella, white cheddar and cellulose, according to the FDA" [Bloomberg].
Militia Watch
"FBI finds trench of human feces at cultural site on Oregon refuge" [Reuters]. Wait a millenia, and we'll have coproliths!
Black Injustice Tipping Point
"After decades of growth, the U.S. imprisonment rate has been declining for the past six years. Hidden within this welcome overall trend is a sizable and surprising racial disparity: African-Americans are benefitting from the national de-incarceration trend but whites are serving time at increasingly higher rates" [WaPo].
"Mortgage lending discrimination is terrible. A black family that earns $157,000 a year is less likely to qualify for a prime loan than a white family that earns $40,000. White families borrow a super amount of money to move into these white enclaves. Black people, even if they saw these places and were shown them by realtors, they can't get the jumbo loans" [City Lab].
""Mark, I am publicly asking you for help": Kanye West says he's $53 million in debt and needs Silicon Valley's support" [Quartz].
Our Famously Free Press
[ESPN reporter Sage Steele] asked [Arcade Fire singer Win Butler] for comment on the MVP award and the game, but he took the opportunity to speak about the American Presidential election. 'I just want to say, as an election year in the U.S.,' said Butler before music began to play over him" [National Post]. "'The U.S. has a lot they can learn from Canada, health care, taking care of people.' Before he could continue Steele cut Butler off, saying 'We're talking about celebrity stuff, not politics.'"
Gaia
"Environmental Impact Statement; Introduction of the Products of Biotechnology" [Federal Register]. "We will consider all comments that we receive on or before March 7, 2016."
"In 2015 49 activists – 45 in the Amazon – were killed, making it the most violent year since 2004, according to the Pastoral Land Commission (PLC), and representing a huge regression of policies put in place under the Lula administration to control violence and deforestation. Violence has been legitimized as a normal part of politics. It has become informally 'acceptable.' I've never seen, working for the past 10 years in the Amazon, a situation so bad" [Guardian].
Class Warfare
"I think it is fair to say that, a century after the system of direct personal taxation was introduced in the US, one really does not know what is the tax rate paid by the very top of the income distribution. It could be that Mitt Romney's average tax rate of 13% is not that uncommon" [Global Inequality].
"Real earnings [in the UK] still stand 5¾% below the 2007 peak" [Touchstone]. "At face value the 'lost decade' looks like it will now be at eleven years long, and this is on the basis of official projections which are not known for their pessimism."
"Are We Heading Toward a Charter School 'Bubble'?: Lessons from the Subprime Mortgage Crisis" [SSRN]. Misses accounting control fraud, obviously important given that private equity is involved, and retails the Fannie and Freddie myth, but the analogy between mortgage originators and charter school authorizers is interesting
"Politico reports that Uber has hired one of the largest union avoidance law firms, Littler Mendelson, as union talk mounts in New York as well" [Pando]. Here, again, it's so clear what the sky-high valuations of "sharing economy" startups are based on, besides breaking the law: Breaking workers.
"Since its start in 2010, the Kleptocracy [!!] Asset Recovery Initiative has grown to include a dozen government lawyers and teams from the F.B.I. and Homeland Security" [New York Times]. Apparently, however, it's applied only to foreign leaders. That seems odd.
News of the Wired
"Lessons from Facebook's Fumble in India" [Harvard Business Review]. Don't be a colonialist? Cancel @pmarca's account? No: "When an initiative is presented in one way — philanthropy, as was the case with Free Basics – and the service itself contained a "lite" version of Facebook and a selection of other sites, suggesting a different motivation, i.e. to secure profitable future customers, the tide of opinion can turn very quickly." Poor Facebook. Nobody trusts them!
"Despite being written out of large parts of history, atheists thrived in the polytheistic societies of the ancient world – raising considerable doubts about whether humans really are "wired" for religion – a new study suggests" [University of Cambridge].
* * *
Readers, feel free to contact me with (a) links, and even better (b) sources I should curate regularly, and (c) to find out how to send me images of plants. Vegetables are fine! Fungi are deemed to be honorary plants! See the previous Water Cooler (with plant) here. And here's today's plant (Rex):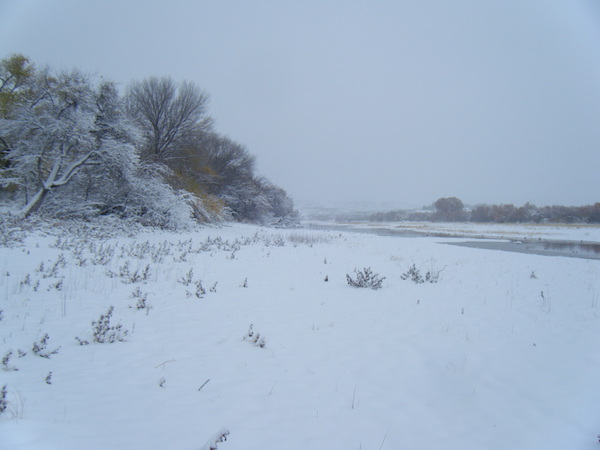 Feel that wind!
* * *
If you enjoy Water Cooler, please consider tipping and click the hat. Water Cooler would not exist without your support.