By Lambert Strether of Corrente.
Readers, this is a good deal shorter. Late night last night! –lambert
TTP/TTIP/TiSA
"None of the promises made by the lobbyists about NAFTA, the WTO and China trade came true" [Buffalo News]. "Anyone who cares to look can see the results by driving past "the industrial corridors" of Buffalo, Cheektowaga, Lackawanna and Niagara Falls. These sectors, and those like them in other poor cities like Detroit, Rochester, Flint, Mich., and Gary, Ind., are where good-paying industrial jobs were. They are now empty." To be fair, private equity helped! And then there's this:
The custodian of the largest bulk of unemployed black Americans, and others who have resigned from the workforce, is the U.S. Conference of Mayors. Under pressure from the Obama administration, it has just endorsed the TPP, more concerned with the steady flow of welfare benefits and food stamps than entry-level jobs.

Under the leadership of Baltimore Mayor Stephanie Rawlings-Blake, the conference of mayors bit deeply into the servings of malarkey that always precede these trade sellouts.

She claimed the TPP will increase incomes and exports, and will be "a shot in the arm" for local economies because the agreement promotes "exports from small and medium-sized businesses that are the backbone of our Main Street communities." The mayor of one of the poorest cities in America, she got her talking points from the right-wing Peterson Institute.
Black Misleadership Class in action…
2016
Policy
After Iowa squeaker, Clinton headfakes left on health care [The Nation]. "Claiming turf that Sanders has occupied, she said she was 'honored to stand in the long line of American reformers who make up our minds that the status quo is not good enough. That standing still is not an option. And that brings people together to find ways forward that will improve the lives of Americans.'" Let's roll the tape again:

According to Clinton, Medicare for All will "never, ever come to pass" (background on ka-ching here). Yet now, in her victory speech, Clinton claims: "I know that we can finish the job of for every single man, woman and child." Really? If Clinton's not going to get to universal coverage with rugged, proven, effective, and cheaper single payer, what are the "details" of her proposal? Because there's nothing on Clinton campaign website issues page that says "universal" care (let me pause here download the page). Clinton really shouldn't "make it up as she goes along," eh?

"[W]hile Mr Sanders has built his campaign on a jeremiad against wealth inequality and corporate greed, he isn't, properly speaking, a socialist—or even a democratic socialist. The better term encapsulating Mr Sanders' positions is 'social democrat', a label that jibes with his rather mainstream embrace of 'private companies that thrive and grow in America' and belief that 'the middle class and the working families who produce the wealth of America deserve a fair deal'. To clarify matters, Mr Sanders flatly disavows the very heart of socialism as defined by Karl Marx: 'I don't believe government should own the means of production', he says" [The Economist, "How much of a socialist is Sanders?"].

Cruz: "The scientific evidence doesn't support global warming. For the last 18 years, the satellite data – we have satellites that monitor the atmosphere. The satellites that actually measure the temperature showed no significant warming whatsoever" [NPR].
Money
Jeb Bush spent $2,888 per vote [International Business Times]. "The candidates whose campaigns and affiliated super PACs spent the most on such ads did not end up winning the race — and in some cases, the biggest spenders were among the night's biggest losers."

"Sanders also seems to be gathering steam at a time when other candidates are flatlining. His campaign says it pulled in an additional $20 million in January, a pace of fundraising that's ahead of where Sanders was during the last three months of 2015. His campaign ended the year with $28 million in the bank, second only to Clinton's $38 million. With plenty of cash on hand and more flooding in, Sanders's small-money campaign will outlast some of the big-money ones." [Yahoo].
The Voters
"Establishment Republicans might be relieved that Donald Trump didn't win in Iowa, but the caucus results still show it has reasons to worry: Roughly two-thirds of Republicans caucused for an anti-establishment candidate (Ted Cruz, Mr. Trump, or Ben Carson) and half of Democrats went for Bernie Sanders" [Wall Street Journal, "Three More Takeaways From the Iowa Caucus Results "]. Simply put, there's massive discontent in both parties, and the Iowa results are another shot across the bow of "the establishment."

"The two Jackson campaigns—1984 and 1988—have become lost from the political narrative of the following 30 years, but they are an undeniable historical source modern progressive Democratic politics in general, and for its manifestation in the Sanders campaign this time around" [Charles Pierce, Esquire].

"Still, it's hard to see this week as anything but a reminder that the Clinton campaign is not the sure thing Democrats once hoped. She is leaving Iowa tied with Sanders, dogged by her emails, and struggling to excite Democrats about her candidacy. This is not the juggernaut of a campaign that led virtually every viable Democratic candidate for president to sit 2016 out" [Ezra Klein, Vox]. "Democratic elites have put themselves in a position where Sanders is their only viable alternative to Clinton — and they don't see him as all that viable." Well — 2010 *** cough *** 2014 *** cough *** — they're the experts in non-viability, so I suppose we should listen to them.

Hmm. I thought youth was part of the "Obama Coalition"?

Wow. This picture tells a story. #iacaucus pic.twitter.com/aDoLfELGjp

— Gabrielle Levy (@gabbilevy) February 2, 2016

"A personal note: A few years ago OFA wanted to screen around America the movie Jake Kornbluth and I did about widening inequality, called "Inequality for All" – but only on condition we delete two minutes identifying big Democratic donors. We refused. They wouldn't show it" [Robert Reich, LA Progressive]. In other words, the Democrats gutted OFA; a movement is the last thing they want. However — and here is where I'm not seeing what I'd like to see — I don't see anything institutional being done for movement-building on the Sanders campaign. Voting and contributions, even $27 contributions in the millions, do not a movement make. Now, movement-like entities like MoveOn and DFA have gravitated to the Sanders campaign, but a mailing list isn't the same as a movement either. So what about it?
The Trail
Sanders: "We are in this for the long haul. We're going to be there fighting until the day of the convention. There are a lot of states out there and we now have a strong volunteer base in many, many states. We have the resources, we have the energy to continue the struggle and I think at the end of the day we're going to surprise a lot of people. I think we're gonna win this thing" [CBS]. Ulysses S. Grant: "I propose to fight it out on this line, if it takes all summer."

"Retreating Clinton Campaign Torches Iowa Town To Slow Advance Of Sanders Volunteers" [The Onion].

"Clinton, who saw a 50-point lead in Iowa dwindle to single digits" [The Nation]. And Clinton didn't win by even a single digit: 0.3%. She won not by a nose, but a whisker. "Another such victory and I am undone," as Pyrrhus said.

"Results from Iowa's Democratic Party, announcing 100 percent of the precincts counted, gave Clinton a whisker-thin margin: 49.8 percent to Sanders's 49.6 percent" [WaPo]. "At the very least, Sanders's competitiveness portends a longer, more costly and more difficult primary battle than predicted when Sanders entered the race six months ago. He has money and enthusiastic support to carry on his fight." So much for two talking points: Clinton's election is not inevitable, and Sanders is electable.

"'As Hillary supporters, we've been instructed to, if we see it slipping away, to go over to O'Malley,' [Chris Haines] said, who is running a distant third to Clinton and Sanders" [The Roll]. That wasn't necessary, but kudos to the Clinton campaign for using O'Malley as a straw.

"The Iowa Democratic Party informed the campaigns of Hillary Clinton and Sen. Bernard Sanders late Monday night that it has no results for 90 precincts across the state, which could account for as much as 5 percent of the total vote. And the party has asked the campaigns for help in getting a tally for those missing results" [Roll Call]. Apparently, the various caucus glitches have been resolved, but this is the sort of thing a functional party apparatus has to do; basic blocking and tackling. (Interestingly — and I know this will come as a shock to you — the Iowa Dem Party chair, Andy McGuire, has a "known allegiance" to Clinton.)

"If there is such a thing as controlled chaos (that's likely an oxymoron) the process of cajoling supporters to leave their groups for another candidate epitomized the overall scene at the caucus I attended. The Democratic caucus rules were bent and broken in an attempt to keep attendees from leaving before all of the business of the caucus could be completed" [LA Progressive]. Again, basic blocking and tackling not done.

"Hillary Clinton Gives Victory Speech In Iowa, Even Though A Democratic Winner Hasn't Been Declared" (with complete transcript) [Bustle]. AP wouldn't call it; the Iowa Dems themselves wouldn't call it; but Clinton called it. (The speech is carefully parsed; Clinton is, after all, a lawyer. However: "So as I stand here tonight, breathing a big sigh of relief — thank you, Iowa!" If she's not "relieved" at (putative) victory, why is she relieved?)

Multiple House panels investigating Clinton email server in conflict over jurisdiction [The Hill]. The Clintons have always been lucky in their enemies.

* * *

I shouldn't give in to this, but:

Epic @maggieNYT lede https://t.co/IrXUbh3s7R pic.twitter.com/IL10Lcy61w

— Brett LoGiurato (@BrettLoGiurato) February 2, 2016

"The Texas Republican had to have a win in Iowa — and he got it. Evangelicals, who spurred Mike Huckabee to victory in 2008 and Rick Santorum to a win in 2012, constituted roughly two-thirds of Iowa Republican caucus-goers, according to entrance polling, and Cruz won them convincingly" [WaPo].
Stats Watch
Gallup US Economic Confidence Index, January 2016: "[S]table last month compared with December. The index score of minus 11 in January is higher than most monthly averages since 2008, but still below the post-recession high of plus 3 from January 2015" [Econoday]. "Americans' assessment of the U.S. economy continues to skew negative, as it has for most of the past year. This is the case both in their view of current conditions and their sense of the economy's direction."
"With GDP growth near flat employment growth implies more employees are being hired to produce the same levels of output, which sends up a red flag for downward revisions to employment" [Mosler Economics].
"[Alphabet, the parent company of Google] now has a market capitalization of just shy of $565 billion based on its recent post-market movement, according to Howard Silverblatt, senior index analyst at S&P Dow Jones Indices. That's above the $539 billion Apple boasts" [Marketwatch].
Bonds: " Deutsche Bank's Jim Reid: Just Wait 'Til Corporate Bonds Go Negative, Too" [Bloomberg]. "Corporate yields in Switzerland previously turned negative to coincide with the country's pioneering work in the field of government bond yields below zero."
"One railroad executive perfectly laid out the problem facing the US economy" [Business Insider]. Pat Ottensmeyer, president of the major railroad Kansas City Southern: "We're in an energy-market depression, an industrial and manufacturing recession, but the consumer is doing OK." This Maine Bear agrees. Readers? What do you think? And if this is true, why is it true? And doesn't it make you feel like this?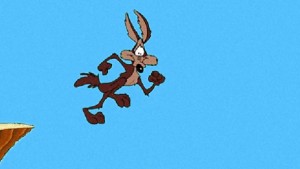 And if not, why not? (NOTE to Business Insider: For maximum click-bait-y-ness, the headline should begin: "This one railroad executive…."
Today's Fear & Greed Index: 25, Extreme Fear (previous close: 27) [CNN]. One week ago: 17 (Extreme Fear). (0 is Extreme Fear; 100 is Extreme Greed).
Water
"Lead pipes can be found in much of the U.S., but surveys show they are concentrated in the Northeast and Midwest. Nobody really knows how extensive they are today: A 1990 study estimated that 3.3 million utility service lines contain lead—plus twice as many connecting pipes, and countless amounts of lead solder. In addition, many homes have plumbing that contains the hazardous metal" [National Geographic]. "Flint's mayor has said replacing the lead pipes could cost $1.5 billion – plus the cost of possible health damage. By contrast, Edwards says the treatment chemicals that would have kept the lead out of the water would have cost $80-$100 a day."
"Flint Begins The Long Process Of Fixing Its Water Problem" [NPR]. Stop right there, NPR. A lot of people contributed to making this problem, and Flint was way at the end of the line. I'd start with the Clintons (NAFTA) and private equity (deindustrialization). And throw in a big dose of racism, too.
Our Famously Free Press
"Who's Going to Keep Paying For This Crap?" [Gawker]. "After November, then, Jim VandeHei, Mike Allen, Mark Halperin, and John Heilemann—arguably the biggest superstars of modern political reporting—could all be without platforms." Because Politico's editorial department has Robert Allbritton when they want Marty Peretz, and Bloomberg wants to feed the terminal, not that sucking money pit of a website.
Gaia
"Groundhog Day: Punxsutawney Phil sees early spring" [CNN]. "The National Oceanic and Atmospheric Administration pegs Phil's accuracy at about 45%."
Militia Watch
"Cliven Bundy, the Nevada rancher who led a standoff with the federal government in 2014, wants the protesters in Oregon to stand their ground — directly defying the message of his son, Ammon" [Raw Story].
Corruption
"$4 billion 'misappropriated' from Malaysia, Swiss Attorney General says" [CNBC]. That's a lot of money!
"Swiss wreck efforts by Malaysia to contain 1MDB scandal" [CNBC]. "John Pang, a senior fellow at the S. Rajaratnam School of International Studies in Singapore, said the Swiss statement undermined Mr Apandi's claim that the funds paid into Mr Najib's account were a donation from the Saudi royal family."
"Swiss 1MDB probe holds fat tail risks for Malaysia" [Reuters]. "Even by the standards of Malaysian politics, it has been an extraordinary few days. The Swiss findings implicate former Malaysian officials and current and former ones in the United Arab Emirates. Four companies are in the frame: PetroSaudi, a privately-held Saudi oil company; former 1MDB subsidiary SRC International; Malaysian conglomerate Genting, and ADMIC, a joint venture with Aabar Investments – which is ultimately backed by Abu Dhabi royal Sheikh Mansour bin Zayed al-Nahyan. The findings are also uncomfortable for as the Wall Street bank, which helped raised $6.5 billion for 1MDB, was closely involved with two of these entities."
"The former head of Petrobras' international division was jailed for more than 12 years on Monday for his role in the ongoing graft scandal at Brazil's state-run oil company.
[Splash247]. "Jorge Zelada was found guilty of money laundering and corruption for accepting huge bribes to favour US company Vantage Drilling Corporation in a 2009 contract award." Wow, you can do that? Jail an executive for corruption?
News of the Wired
"The U.S. military is working to develop a new chip technology that, when implanted, will connect human brains to computers — making cyborgs" [Military.com]. "Should the chip succeed, it could have nearly limitless possibilities." No doubt!
"U.S. Air Force Sells A-10s to ISIS" [Duffel Blog].
"Senate Homeland Security chairman: Encryption law could 'do more harm than good'" [Daily Dot].
"Thomas Tamm, a former U.S. Depart­ment of Justice lawyer who leaked information to the press about warrantless domestic spying under President George W. Bush, is facing legal ethics charges in Washington" [National Law Journal]. "In charging papers released on Jan. 26, the D.C. Office of Disciplinary Counsel accused Tamm of violating local ethics rules when he went to a New York Times reporter — instead of his superiors at the Justice Department — in 2004 with concerns about the surveillance program." That's right: DC lawyers are charging a whistleblower with an ethics violation. (Which actually makes perfect sense, if your sense of ethics is totally inverted.)
"Engineer who refused to OK Challenger launch report donates papers to Chapman University" [Los Angeles Times]. "'I'm hopeful that some of the material will be accessed by future generations and may prevent them from making the same mistakes,' [Allan McDonald] said during a visit to the college."
* * *
Readers, feel free to contact me with (a) links, and even better (b) sources I should curate regularly, and (c) to find out how to send me images of plants. Vegetables are fine! Fungi are deemed to be honorary plants! See the previous Water Cooler (with plant) here. And here's today's plant (Marin Twain):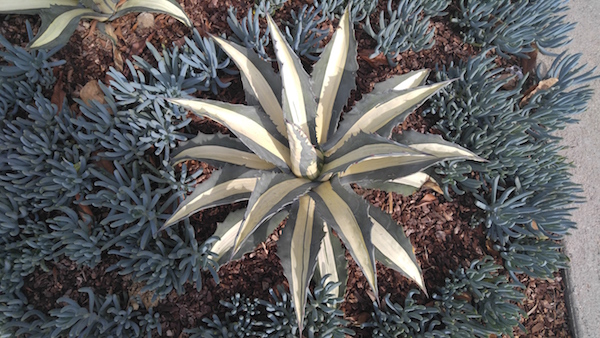 No snow here!
* * *
If you enjoy Water Cooler, please consider tipping and click the hat. Winter has come, I need to buy fuel, make a happy plumber happier, and keep my server up, too. Water Cooler could not exist without your support.