By Lambert Strether of Corrente.
TTP/TTIP/TiSA
"Economists Sharply Split Over Trade Deal Effects" [New York Times]. A summary of the various studies that you, readers, have seen emerge here over the last few weeks. Good to see the Times covering it, however.
"It would be foolish for the Australian Parliament to rush to approve implementing legislation before the US Congress has done so, as it may then face demands for further concessions" [The Age].
" Trans-Pacific Partnership Being Sold With Bogus Economic Models" [HuffPo]. Massive takedown of trade wonkery. "The above assumptions are understandable, as devices to simplify models enough to make them teachable to undergraduates. They are, however, somewhere between profoundly controversial in their own right and flatly empirically false." Well worth a read.
2016
Policy
"Never, ever…"

That time a 74-year-old man slayed Hillary in one tweet #FeelTheBern pic.twitter.com/4ypGqX14Oh

— Isaac Saul (@Ike_Saul) January 18, 2016
Money
"Clinton's move last year to lock in fundraising alliances with 33 state Democratic parties has already added $26.9 million to the mountain of hard money she has raised so far" [Bloomberg]. "At least 24 donors have given $300,000 or more to the fundraising vehicle, known as the Hillary Victory Fund… Under the agreements, the first $2,700 of a contribution goes straight to Clinton's campaign, the next $33,400 to the Democratic National Committee, and the remainder is split evenly across the 33 often cash-strapped state committees." In other words, the DNC and the state Democratic Party organizations have a direct, financial interest in the Clinton candidacy. So if Iowa reminded you of Ohio in 2004, perhaps there's a reason for that.

"Sanders raised $3M in 24 hours, his biggest single day yet" [The Hill].

"In the fourth quarter of 2015, Michigan Republicans received a whopping 50% of their campaign contributions from members of the DeVos family" [Electablog]. "This is the purchasing of a corporate-friendly state legislature by fewer than ten wealthy individuals from a single family."
The Voters
"His idea is to bring the Democrats' economic stances up to speed with the progress they've made on social and identity issues, and make them a genuinely economically leftist party again. This will lose them upper class and donor class votes. But so what? They'll solidify their support among black Americans, Latinos, and women; pull a lot of new working- and lower-class whites into the party; and leave a lot of poorer Americans who currently don't vote with the impression they've finally go something to vote for. Sanders' position isn't simply that this is the right thing to do. It's that reliance on economic populism specifically will set up the Democrats with far more durable majorities in the future" [The Week].

"[Wisconsin's] low-profile effort to educate voters about Wisconsin's new voter ID requirement has critics fearing some voters will be caught off-guard when they head to the polls" [Wisconsin State Journal]. It's almost like the whole voter ID thing is designed to suppress voters….
The Trail
Iowa: "6 things that help explain Iowa's Republican caucus results" [Des Moines Register]. "1. The ground game is still king in Iowa." Which accounts for Trump; turns out that marketing and politics are separate disciplines.

Iowa: "Unlike most of his opponents, Cruz has put a voter-contact specialist in charge of his operation, and it shows in nearly every aspect of the campaign he has run thus far and intends to sustain through a long primary season" [Bloomberg]. "Cruz, it should be noted, had no public position on Iowa's fireworks law until his analysts identified sixty votes that could potentially be swayed because of it."

Iowa: "Cruz and Rubio's campaigns ran circles around Trump's bare-bones operation, which gambled that Trump's star appeal could overpower modern organizing tactics, and relied instead on big rallies, an outlandish social media presence, a flashy endorsement from Sarah Palin and a late advertising blitz to try to get supporters to the polls" [Politico].

Iowa: "Donald Trump accuses Ted Cruz of stealing Iowa — and demands a new caucus" [WaPo]. Politics ain't beanbag; Trump would get just as much traction by accusing Cruz of wanting to turn Iowa into the eleventh Canadian province.

"Rubio is in the cage with players altogether more vicious and focused than the ones Romney ever faced. And they have money and ideological constituencies to keep them in the race. The next week will tell us a lot." [Talking Points Memo].

* * *

Iowa: "Why the Guy Who Wore Stickers on his Cheeks at Hillary Clinton's Speech Wore Stickers on his Cheeks" (includes hilarious GIF showing stickers) [Independent Journal]. How did he get his seat, on camera in the VIP section? "Everyone that proceeded me had a badge, and I walked in and they didn't care." Wow. Poor advance work.

Iowa: "I was accompanied on the canvass shift by two Slovenian journalists. 'I come from a socialist country,' one told me, 'and I know Sanders is not real socialist'" [VT Digger (MR)].

Iowa: Howard Dean, and other Vermont figures, on the Sanders candidacy [VT Digger (MR)]. Very good musing, from Dean, on the difference between the Dean and Sanders campaigns.

Iowa: "However, entrance and exit polls from Iowa showed more than a 'very small' group of Democratic voters who want the next president to break from Obama's agenda. Only a little more than half of the Iowa Democratic voters surveyed told pollsters the next president should "generally continue Barack Obama's policies" — in a state that he won in both of his national campaigns. A third of Democrats said the next president should "change to more liberal policies" and another 7 percent said the next president should "change to less liberal policies" [Los Angeles Times].

"Senator Bernie Sanders Campaign Rally in Keene, New Hampshire" [C-SPAN]. (There's a transcript from uncorrected Closed Captioning, but it's pretty poor. You have to listen! Sanders starts off with a bang!)

"Sen. Bernie Sanders will attend Thursday's debate hosted by MSNBC, he told the hosts of "Morning Joe" on Wednesday" [Politico]. "The Sanders and Clinton camps had agreed in principle to schedule at least three additional debates beyond the DNC's current debate schedule, but the Clinton camp demurred when Sanders wanted specific locations and times of those three added debates." So Sanders cleaned up Debbie Wasserman Schultz's mess on how many debates there will be, but they could still be scheduled on Superbowl Sunday, February 31, or whatever. Clinton's so confident she has to keep gaming the debate schedule?

"UNITE HERE's New England Joint Board (NEJB) endorsed Senator Bernie Sanders for president on January 22 after the union's executive board voted unanimously to '[answer] Bernie's call for a political revolution' [In These Times]. "The NEJB is a regional collection of 10,000 workers from 51 different UNITE HERE locals that have historically represented women and new immigrants in manufacturing, hotel and food service jobs." (These are locals; the nationals, says the article, mostly go for Clinton.)

Chris Matthews serves up softballs to Clinton [Charles Pierce, Esquire]. Clinton: "Our politics have to work better. That's what I know how to do, and that's what I want to get done."

Which is why one would think that a campaign run on small contributions would be what everybody wants to "get done," and what the famously wonky Clinton wants to "get done." I mean, the "How much politicians hate fundraising, because they have to spend all their time doing it" is a genre piece of Beltway journalism. But now I'm thinking that's wrong. I'm thinking both legacy parties, Republican and Democrats, enjoy sucking up to squillionaires and servicing their needs. Because they enjoy it, they want to keep doing it. And as a result, the 1.3 million people who made small contributions (average: $27) are unpersons, both to the establishment and Clinton. They don't figure in the narrative at all.

"Should Millennials Get Over Bernie Sanders?" [The New Yorker]. This article is everything. Here's Corey Robin's reaction:

New Yorker critic: identity politics+total indifference to economic plight of her generation. Perfection. pic.twitter.com/qh3RjZB4Sf

— corey robin (@CoreyRobin) February 3, 2016

"It's about to get very real for Bernie Sanders" [WaPo]. "There's reason to wonder whether he'll be able to handle the pressure…. 'Check out where all the geniuses on the editorial page were with regard to the invasion of Iraq,' he said, among other things." Yeah, [guffaw].

"Give a little thought to what a GOP campaign against Bernie Sanders might look like" [Vox]. "They're going to be digging through his trash, investigating known associates, rifling through legal records." Oh, come on. Does anybody seriously think the Clinton campaign hasn't done this? They'd be derelict if they hadn't.

"Eric Holder Appeals To South Carolina Voters In New Hillary Clinton Ad" [HuffPo].
Nevada
"The Democratic caucus is on Saturday, February 20th and the Republican caucus is on Tuesday, February 23rd" [News4]. "While Democrats can register to vote the day of the caucus, Republicans must do it in advance." Anecdotes on "the ground game."

"There's no recent polling to indicate how support is lining up in Nevada" [Reno Gazette-Journal]. Nevada is also much more "diverse" than Iowa and New Hampshire, and does not have a large evangelical population. IIRC, Nevada was — correction, still is — a foreclosure hotspot. I wonder how much of that pain still lingers.

"Imagine how much help a President Rubio or President Cruz could be to a gubernatorial candidate in Nevada. My guess is that Adam Laxalt and Mark Hutchison already have" [Las Vegas Review-Journal]. Since "Rubio's state chair, Lt. Gov. Mark Hutchison, and Cruz's lead surrogate, Attorney General Adam Laxalt" really don't like each other.

"The [57,000-member] Culinary Union announced in January that it wouldn't unleash its influence on behalf of any one candidate before Nevada's late-February caucuses." [CBS]. Interestingly: "'No organization in Nevada represents more Latinos or more African-Americans, and as we did in 2008 and 2012, we will turn out tens of thousands of people to vote,' the union's statement said" [Vegas Inc].

"Adding to the growing list of hip-hop acts making the pilgrimage to Sin City, Big Boi has announced a yearlong residency at the Wynn Las Vegas," starting this Saturday [Los Angeles Times]. Interestingly, Big Boi is a Sanders supporter.

Reid/Clinton protege performs as expected [Buzzfeed]. (Although AFAIK Reid hasn't endorsed.)

Astrid Silva, a prominent immigration activist whose close relationship to Nevada Sen. Harry Reid put her in the middle of the Dream Act and executive action fights, told BuzzFeed News she is endorsing Democratic presidential candidate Hillary Clinton.

"Allowing ourselves to be swept up by appealing but ultimately empty promises is a luxury our loved ones cannot afford," she continued. "Here in Nevada, we understand how the legislative process works, and we prefer real, tangible results over lofty goals that are impossible to reach."
The Hill
"Speaker Paul Ryan is meeting with House Freedom Caucus members late Tuesday night as an uprising simmers in the conservative rank-and-file over government spending levels and increased deficits" [Politico]. "Freedom Caucus members Monday night overwhelmingly said they would oppose a 2017 spending plan … unless they agree to tens of billions of dollars in additional spending cuts. However, rewriting the spending plan would violate an agreement GOP leaders reached with President Barack Obama and Democrats last year as part of the omnibus budget deal."
Stats Watch
MBA Mortgage Applications, week of January 29, 2016: "The purchase index has been posting outsized gains this year but not in the January 29 week, falling 7.0 percent. The refinance index, however, did post a gain in the week, up 0.3 percent" [Econoday]. "Low interest rates [*** cough *** manipulation *** cough ***] have triggered strong demand for mortgage applications."
ADP Employment Report, January 2016: "ADP is calling for less strength in the January employment report, at 205,000 for private payrolls which, though far lower than December, is still 15,000 above the Econoday consensus" [Econoday]. "ADP's private payroll tally doesn't always accurately predict the outcome of the monthly employment report but it certainly did in December, calling for an outsized gain that proved to be correct."
Gallup U.S. Job Creation Index, January 2016: "U.S. workers' reports of hiring activity at their place of work remained positive in January, though they have fallen from the high point in Gallup's eight-year trend measured last year" [Econoday].
PMI Services Index, January 2016: "Growth is respectable but slowing in the nation's service sector" [Econoday]. "Growth in new orders, reflecting general business caution, is at a 12-month low while backlog orders are in contraction for a 6th straight month. Solid hiring, however, is part of the reason for the drawdown in backlogs though how long employment can continue to rise while new orders are weak is an open question…. Overall business confidence in the sample did rise in the month but remains close to a 3-1/2 year low…. This report hints at another quarter of subdued growth for the economy."
ISM Non-Mfg Index, January 2016: "Monthly growth is slowing noticeably in ISM's non-manufacturing sample" [Econoday]. "A negative in the report is narrow breadth among industries with 10 reporting composite growth in the month vs 8 reporting contraction, with the latter led by continued weakness for mining. Strength is led by both finance and real estate [*** cough *** manipulation *** cough ***] and includes construction."
Motor Vehicle Sales, January 2016: "Unit vehicle sales slowed going into year-end but moved higher in January, to a 17.6 million annual pace vs expectations for 17.5 and against December's 17.3 million" [Econoday]. But: "This is being spun as a positive, when all I see is a chart showing the seasonally adjusted annual rate of sales peaked several months ago and is going down" [Mosler Economics].
"The transparency provisions of the U.K. Modern Slavery Act went into effect this past fall and the fashion industry needs to take notice. The legislation, which was passed by the Parliament of the United Kingdom, requires companies to report annually on the steps that they have taken during the financial year to ensure that slavery and human trafficking are not taking place in their own business or in their supply chains" [The Fashion Law]. "And it is not just limited to companies that are headquartered in the UK. In fact, it applies to all companies, regardless of their origin, with an annual turnover above £36 million (or $51 million)."
"Wells Fargo & Co. said Wednesday that it has agreed to pay $1.2 billion to settle a long-running suit that accused the company of "reckless" lending and leaving a federal insurance program to pick up the tab" [Market Watch]. Another cost-of-doing-business fine.
"Bank of America's blockchain patent push shows how bankers' attitudes toward the technology of cryptocurrencies have changed over the last few years — from dismissing it, to sizing it up to trying to protect their interests in it" [American Banker].
Today's Fear & Greed Index: 19, Extreme Fear (previous close: 24) [CNN]. One week ago: 19 (Extreme Fear). (0 is Extreme Fear; 100 is Extreme Greed).
Our Famously Free Press
"Reporter Fabricated Quotes, Invented Sources at The Intercept" [Gawker]. And "A Note to Readers" [The Intercept].
Corruption
"Jupiter Imaging Associates in Florida has settled allegations with the HHS Office of Inspector General (OIG) that it gave gift cards to 100 referring physicians, with the value of the cards based on the volume of the physician's referrals. This is not the first time that gift cards given to referral sources have gotten a health care organization in hot water. In" [AIS Helath]. "Why, a gift card! How thoughtful!"
""We support quite a number of PhD students – we have 50 on the go at any one time – but our retention of them is very poor," Professor [Chris Firth, chief scientist (research and technology) at the UK arm of Thales] told a Vitae researcher conference in London on 26 January" [Times Higher Education]. "'We are only able to keep about 10 per cent – although 25 per cent , so that is a result,' he explained."
"As budget problems continue to bear down on Chicago Public Schools, Gov. Bruce Rauner announced Tuesday that the state is preparing to take over the city's beleaguered school district" [Chicagoist]. I wonder which private equity firm is going to cash in on all the new charters?
Black Injustice Tipping Point
"Black America and the Class Divide [New York Times]. "In other words, there are really two nations within Black America. The problem of income inequality, [Harvard sociologist William Julius Wilson] concludes, is not between Black America and White America but between black haves and have-nots, something we don't often discuss in public in an era dominated by a narrative of fear and failure and the claim that racism impacts 42 million people in all the same ways."
Water
"Why Is the Postal Inspection Service Investigating the Flint Water Crisis?" [Emptywheel]. Maybe the water bills for poisoned water?
Class Warfare
"[T]he growing disconnect between the macro-level performance of the U.S. economy, which has been reasonably good, and the economy as it is lived by many Americans, which has been far from good…. is the fuel on which insurgent campaigns are built. Both Trump and Sanders, in different ways, are appealing to Americans who feel like they have been the losers." [Foreign Affairs]. Wait for it… "The risk now, however, is that such sentiments will overwhelm sound policy." [harrumphs, strokes chin] "Sound policy."
"Buildings Dept. approves night construction, angering residents" [New York Post]. Gotta sell condos to hot Chinese money now now NOW!
"Goldman Sachs Says It May Be Forced to Fundamentally Question How Capitalism Is Working" [Bloomberg]. And for whom. "profit margins should naturally mean-revert and oscillate. The existence of fat margins should encourage new competitors and pricing cycles that cause those margins to erode; conversely, at the bottom of the cycle, low margins should lead to weaker players exiting the business and giving stronger companies more breathing space. If that cycle doesn't continue, something strange is taking place."
News of the Wired
Suicide cluster at the European Patent Office. Also, its executives enjoy diplomatic immunity [Ars Technica]. Interesting reading for patent geeks.
"Wanted: fake partner to impress family at Hong Kong Lunar New Year gatherings" [South China Morning Post].
"Stabler's diagnosis [of chronic traumatic encephalopathy, or C.T.E., the degenerative brain disease] further suggests that no position in football, except perhaps kicker, is immune from progressive brain damage linked to hits to the head, both concussive and subconcussive" [New York Times].
"Why is Twitter's pop-out feature such a disaster?" [Storify]. It's awful. It's like Jack Dorsey shorted Twitter.
* * *
Readers, feel free to contact me with (a) links, and even better (b) sources I should curate regularly, and (c) to find out how to send me images of plants. Vegetables are fine! Fungi are deemed to be honorary plants! See the previous Water Cooler (with plant) here. And here's today's plant (dennis):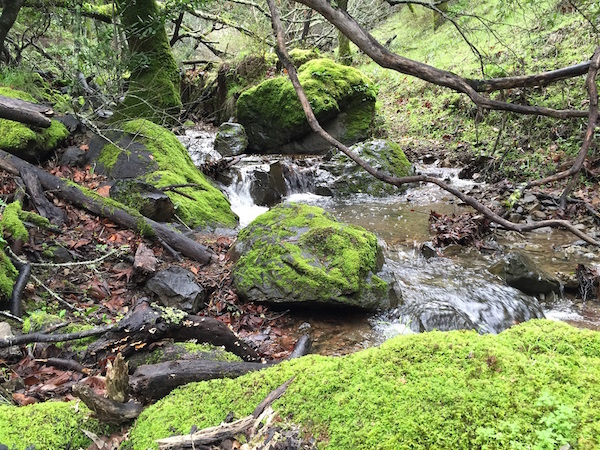 These are stationary stones.
* * *
If you enjoy Water Cooler, please consider tipping and click the hat. Winter has come, I need to buy fuel, make a happy plumber happier, and keep my server up, too. Water Cooler could not exist without your support.