Yves here. If you are here pronto at 7AM, Links are still a bit light. In addition to being distracted by all the NH primary news, Lambert and I are tying to wrap up a small side project (as in related to NC but not post-generating). Should be closer to normal by 8 AM.
New Hampshire Covered In Shadow As Floating Clinton Campaign Headquarters Takes Up Position Over State Onion (David L)
Horses recognise human emotions BBC (David L)
Birds Deliberately Spread Australian Wildfires Because Birds Are Dicks Gizmodo
The Woman Who Makes Prosthetic Pinkies for Ex-Yakuza Members Motherboard (resilc)
9,200-year-old fish fermentation site found in Sweden UPI. Swedish Les: "Proud inventors of marinated (rotten) herring…" Moi: This is called lutefisk and I gather you have to grow up with it to be able to eat it.
SolarCity's stock craters on missed guidance, slower growth Fortune. EM: "I recently overheard a fellow who used to work there describe Solar City as a 'financing arm with an ostensibly green-tech firm attached.'"
North Korean Satellite Passed Over Levi's Stadium After Super Bowl Huffington Post
Solar-powered drones could deliver goods in rural areas, charged by micro-solar home systems TreeHugger
Americans more likely to die younger than people in other developed nations Boing Boing (resilc)
So, People Are Getting Nervous About Germany's Biggest Bank Slate
Eurobank Panic. I should write this up but I am too wiped.
So, People Are Getting Nervous About Germany's Biggest Bank Slate

Is the European banking industry facing its own Lehman Brothers moment? Telegraph

Deutsche Bank's Hybrid Bonds Are in a Death Spiral BreakingViews
China?
How a huge Chinese 'Ponzi scheme' lured investors Washington Post (EM)
Refugee Crisis
A Three-Ring Circus in Finland: Soldiers, 'Loldiers' and Asylum Seekers Boston Globe (furzy)
Argentine Deal With Holdouts Gets Closer Roubini
Syraqistan
Imperial Collapse Watch
Obama Punts Controversial War Account to Successor Defense One (furzy)
Big Brother is Watching You Watch
US intelligence chief: we might use the internet of things to spy on you Guardian (margarita). Oh, come on. The whole point of the IoT is spying. The officialdom is just trying to persuade you that it really is a big consumer benefit to be able to tell your oven to start heating up before you get home.

President Obama's military budget is still one of the biggest ever. Slate
2016. So what are the Clintons going to do the morning after New Hampshire? Double down or find a new strategy? Readers? And New Hampshire has probably produced the best possible results for Trump, by giving also rans who might have dropped out (Kaisch and Bush) some hope. So the likely outcome is continued jockeying for the "Who can beat Trump?" spot, with a resulting dilution of media and fundraising focus.
Informed Citizens and the Mob American Prospect. On health insurance.
Supreme Court deals blow to Obama on climate change Financial Times
Flint Is Still a Disaster, But Obama Just Proposed a Giant Cut to Water Funding Mother Jones (resilc)
Oil
Is Oil Becoming Stranded? Project Syndicate (David L)

Stung by Low Oil Prices, Companies Face a Reckoning on Debts New York Times

The Coming Wave of Oil Refugees Project Syndicate (Sid S). Important.
Goldman Sachs Abandons Five of Six 'Top Trade' Calls for 2016 Bloomberg
An SEC settlement with a twist: This time Monsanto's executives pony up too Washington Post
Eight Ways to Improve the Fed's Accountability Bloomberg
Class Warfare
Justice Department Fails to Criminally Prosecute a Big Bank — Again American Prospect

How France's Emmanuel Macron lost the Uber war Politico

Seismic rupture Ed Chancellor, BreakingViews (Scott)
Antidote du jour. From Richard B in Birmingham, Alabama: "This is Lucy the Wonder Dog, a rescue, now about 6.5 years old. She came into my life just before I was laid off and kept me sane through those early days of freelance and uncertainty."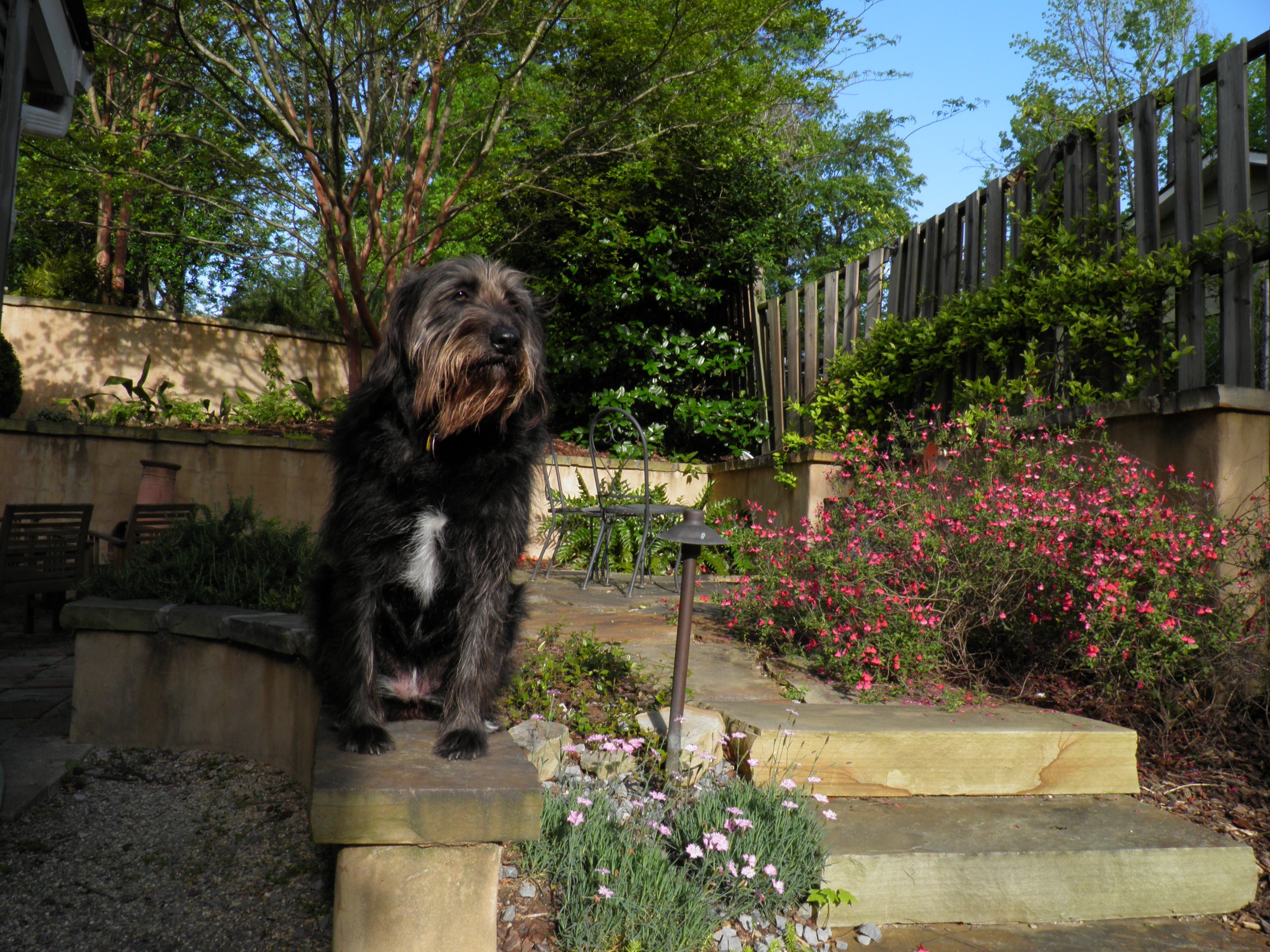 See yesterday's Links and Antidote du Jour here.