Gravitational waves discovery would open up new world of science Sydney Morning Herald. Andrew F: "Tomorrow, it is widely expected that the LIGO collaboration will announce the detection of gravitational waves. For an opinion on significance, I was once a particle physicist (teaching at Harvard) and I'd put it at a par or perhaps above the significance of the Higgs discovery." SMH is the layperson treatment.
Everything you need to know about gravitational waves BackReaction (Andrew F)
On unicorn imperialism FT Alphaville. Interesting.
Slovenia town plans public beer fountain UPI
U.S. to study Zika link to Guillain-Barre in Puerto Rico Reuters (EM)
Walgreens Threatens to End Theranos Agreement Wall Street Journal
US is ramping up military spending to counter 'Russian aggression'. What does that mean for Europe? Guardian (Sid S)
Mr. Market is Upset Again
Turbulent Exit Redux Perry Merhling

Global Stocks Swoon, Investors Seek Havens Wall Street Journal

This is a global stock market rout worth celebrating Ambrose Evans-Pritchard, Telegraph. I agree that stock market declines are not systemically serious events unless the stock market in question has a lot of purchases made with margin debt. But I do not like the state of Eurozone banks or the Eurozone generally.
Refugee Crisis
Syraqistan
.
Big Brother is Watching You Watch
CIA Director Melts Down After Being Asked to Apologize for Spying on the Senate District Sentinel

AT&T Does Not Care about Your Privacy Bruce Schneier. In case you had any doubt…
Imperial Collapse Watch
Interview With Laurie Calhoun: Author of, 'We Kill Because We Can: From Soldiering to Assassination in the Drone Age' Desert Astralian
2016
Bernie Sanders raises $5.2 million off big New Hampshire win/usa today USA Today

Sanders victory in New Hampshire forces another Clinton rethink Financial Times. Sanders raised more money in January than Clinton.

Congressional Black Caucus to formally endorse Clinton on Thursday Washington Post (resilc)

Slowly but Surely, Bernie Is Securing the Black Vote Alternet. A tad optimistic but this is a work in progress. And what about the Hispanic vote?

For Hillary to Survive, Clintonism Had to Die Bloomberg. But it hasn't died and that's why she's in trouble!

Only Bernie Sanders could raise $5.2 million off a speech bashing money in politics Vox. It was actually $5.2 million in 18 hours.

How Elizabeth Warren Helped Sanders Deflate Clinton's Massive Political Apparatus Huffington Post. Some of the linked stories are devastating.

Superdelegates: Don't Deny Democracy MoveOn. Please sign. Someone needs to find names so unhappy citizens can barrage them with mail. Snail mail.

Why losing the presidential race is good business – video Guardian (JTM)

Republicans seek mainstream rival to Trump Financial Times. This headline is comical. They've been seeking one for months. They thought they had that solved with Jeb but he's flamed out. Trump would not be where he is if they had succeeded in this effort.

Rubio's Bad Foreign Policy Judgment American Conservative

Trump's Support Keeps Growing American Conservative (resilc)
Do Canadians and Scandinavians Really Not Work and Really Have No Children? (This is a rhetorical question for Kathleen Parker. Or maybe not rhetorical; you decide.) Beverly Mann, Angry Bear
Obama Celebrates Nine Years of Doing Nothing About Money in Politics Intercept
Trump's Lawyers Argue That Univision Should Have Known He Was a Horrible Racist Xenophobe Gawker
Insurers Flag Rising Health-Plan Losses Wall Street Journal
Uninsured Rate Ticks Up a Bit at End of 2015 Mother Jones
Black Injustice Tipping Point
Cleveland wants Tamir Rice's family to pay the EMS bill generated by killing him Boing Boing (resilc)

The Surprising Racial Disparity in De-Incarceration Washington Monthly
Global Misery Index Big Picture
Michigan governor says to request another $195 million for Flint water Reuters (EM)
Oil
Today, it begins Behavioral Macro (Chuck L)
'Fixers': A financial thriller with cameos by Hillary Clinton and Obama Washington Post
Class Warfare
How Airbnb Misled the Public and the Press Alternet

I sold beer and hot dogs at the Super Bowl and got paid a pittance. Slate
Antidote du jour (The Dodo, via Richard Smith):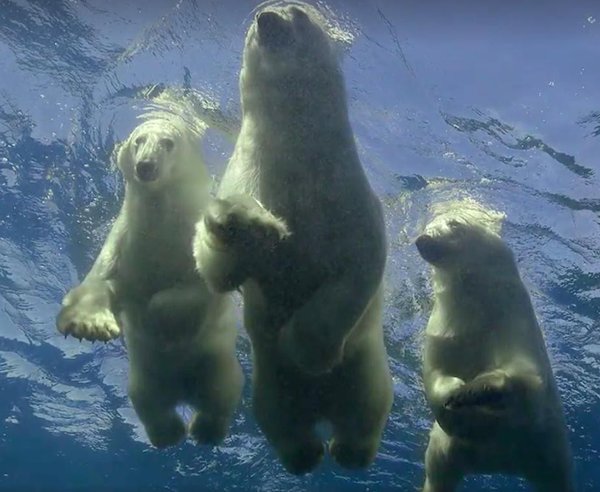 See yesterday's Links and Antidote du Jour here.