Winston's 185 mph Winds in Fiji: Southern Hemisphere's Strongest Storm on Record Weather Underground
That Sinking Feeling The American Prospect (Re Silc)
Buyer Beware: The Vulnerability of One Complex Debt Investment WSJ. CoCos.
Financial turmoil half a world away is melting Minnesota's iron country WaPo
For Silicon Valley, the Hangover Begins WSJ
Robots at Boeing: Ex-Boeing Employee Chimes In On Robotics MishTalk
A Skeleton Key of Unknown Strength Dan Kaminsky. "TL;DR: The glibc DNS bug (CVE-2015-7547) is unusually bad."
Xi tours Chinese top state media, demands total loyalty WaPo
Syraqistan
To Keep America Safe, Embrace Drone Warfare NYT. Yeah, if "America" is your gated community in Montana and you own a bunker.
Imperial Collapse Watch
This is How the Liberal World Order Ends Foreign Policy

"They really don't want this out": The biggest Iraq War scandal that nobody's talking about Salon. "Burn pits." Cheney-era corruption, with Obama suppressing the whistleblowers. Veterans issue for Sanders, if he wants it.
Whither Europe?
EU referendum: An extraordinary 24 hours in politics – Cabinet divided moments after historic vote called Daily Telegraph

Cameron sets date for UK's EU referendum FT. June 23.

UK's 'Special Status' Deal With EU Means Russia Will Remain the Enemy Russia Insider
2016
Trump's hostile takeover is on course: South Carolina FT. The military has a huge presence in SC. And Trump calling out Bush on 9/11 and Iraq didn't hurt him at all.

5 numbers that explain why Trump won South Carolina Politico

For Cruz and Rubio, the moment has arrived: A three-man race with Trump WaPo

Donald Trump Doesn't Need High Vote Percentages to Pile Up Delegates NYT

Trump Vs. The Kochs American Conservative. I don't see why it's so weird that there's factional conflict among the squillionaires. Soros funds Clinton, after all.

Jeb Bush's Path To Defeat Began A Year Ago FiveThirtyEight

How Clinton staved off disaster in Nevada Politico. Clinton blew a 25% lead to end with a 5% win (measured, like Iowa, in delegate votes, not popular votes). Not sure why Sanders couldn't close the gap; it sounds like a late Sanders air war couldn't beat a dug-in Clinton ground war (plus a ton of surrogates and clients and union help on the strip). But, given the insurgent nature of the Sanders campaign, I'm not sure what the alternative to the air war would have been. Organizing takes time.

Clinton holds off Sanders in tight Nevada race FT

Clinton's Campaign Just Got Busted Impersonating Union Nurses in Nevada US Uncut

Why aren't young Latinos ready for Hillary? Because they're still wounded by Obama. Vox. "[M]any young Latinos carry the responsibility of choosing a candidate on behalf of their relatives and community members who can't vote."

Bernie Sanders, the Foreign-Policy Realist of 2016 The Nation (Re Silc)

Arrest photo of young activist Bernie Sanders emerges from Tribune archives Chicago Tribune

Economic Populism at the Primaries The New Yorker
Obama Seeks Generational Bridge Within Civil Rights Movement Bloomberg. Where movements go to die…
Class Warfare
Modern Milgram experiment sheds light on power of authority Nature
Bluebook® vs. Baby Blue's (Or, Bleak House "Lite") Another Word For It. Important outside the legal community: If citiation systems are not in the public domain, then authorities located through those systems might as well not be. Imagine if URLs were copyrighted! The parallel is exact.
USDOJ: Make Apple Fix Their 'Brand Marketing Strategy' for Our Needs emptywheel
Retrotopia: Back To What Worked The Archdruid Report. I keep waiting for the protagonist's real mission…
Robin Hood in a Time of Austerity LRB
The Tax Justice Network February 2016 Podcast Tax Justice Network. "Which country is the second easiest in the world after Kenya to set up an anonymous shell company?" I love podcasts, and this is a good one.
Antidote du jour: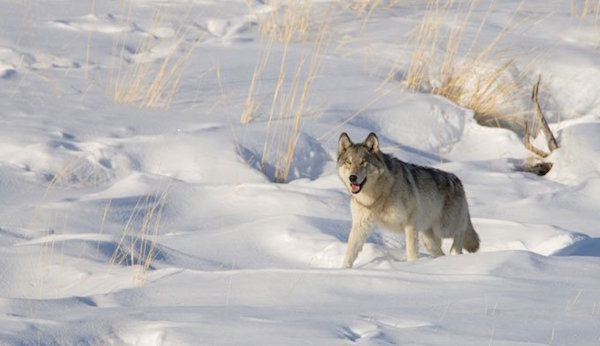 See yesterday's Links and Antidote du Jour here.